Communications management products are evolving rapidly and are a great way to find out more about your customers as well as being a vehicle through which your clients can measure and control their business.
Call management systems today are undergoing another phase in their development.
From being 'simple' call logging applications used for checking phone bills they began a journey of application integration by adding in further applications such as call recording. With the increased use of cloud deployment however they are today transforming in to data analytic applications that not only capture a wider range of company communication interactions but have also begun to include tools by which that data can be analysed. You could say call management solutions are business intelligence apps.
We put several of these scenarios to suppliers and users of the apps to hear what they thought and where the market was going.
Today call management applications have become far more than the call loggers of yesteryear. So apart from logging of voice calls what 'extra' features do they have?
Phil Reynolds, Joint CEO at Oak Innovation, a company that has successfully travelled this journey of transformation, told us that with voice communication reducing to as low as 20 percent into contact centres for example, there's a need to monitor and manage so much more than before.
"Whether that's email, SMS, webchat, social media, Skype or WhatsApp, there's a need to track these interactions and of course this no longer just applies to contact centres or customer engagements centres; most businesses if not all business have multi-channel communication even if it's just voice and email. Call management systems now are beginning to measure the full communications landscape so as to be able to measure staff productivity and to improve customer communication. It's time to change the name
from call management to communications management!"
Lee Bryant, Managing Director at Sesui, believes that the two main differences when comparing the call loggers of yesteryear with today's call management applications are the additional features available within platforms and the high volumes of data they are now able to store.
"Rather than simply joining the end of a call queue and waiting their turn, callers can now benefit from flexible call back options made available to organisations via today's call management applications. Systems in the Cloud provide even greater flexibility, retaining a caller's number in the queue and calling them back once the agent is available.
Traditionally, call management systems have allowed organisations to provide callers with a queue number up until the allocated number of lines are filled; after that, callers are met with a 'busy tone'. In the Cloud, however, an unlimited number of callers can be provided with the information and functionality needed to choose an option most convenient for them.

Other 'extra' call management features available via the Cloud include:

Threshold alerts – threshold alerts inform companies, in real-time, of issues that can be proactively addressed to prevent missing targets, as opposed to looking at call logs retrospectively and dealing with the consequences

Multi-level routing – for example, facilitation of a centralised model that caters to the different spoken languages of a company's European customer base, that can prioritise call traffic, link queues and efficiently manage capacity and resources between those call queues

Secure call recording – even on the go! All inbound and outbound calls can be securely recorded for compliance and performance monitoring purposes, with calls made on the go charged to the call plan rather than the individual device
Bryant concludes, "What's more, the high volume of data now available via Cloud-based call management applications is encouraging organisations to shift their focus from monitoring information concerning agents and productivity, to capitalising on data about callers and their customer experience."
Top Two Tips
Demonstrating the value of Communications Management:
Lee Bryant at Sesui: Ask questions on their call abandonment rate. Why are they losing callers? What are they doing to retain them or understand caller behaviour?
Charles Aylwin at 8x8: Demonstrate business benefits. A case in point that we use with our partners is the unreturned calls report which we refer to internally as the 'money report'.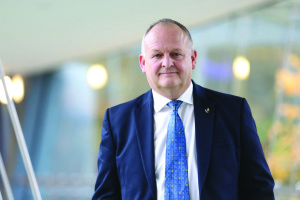 Demanding!
"It's one thing to be able to log calls, but what businesses are now demanding is the ability to analyse those calls," says Charles Aylwin, Director of Channel and Public Sector at 8x8.
"They can then use this information to make decisions that will help them operate more effectively. Businesses can now not only track how many outgoing or incoming calls are being made, but they can also monitor how long they last on average, what time of day they tend to peak or how often they are being made and on the incoming side, where they're going. With this insight, companies can plan for peaks in call volumes or demand and flex staffing rotas accordingly, to ensure customers are not left on hold. In a nutshell this means that both performance and cost targets will be met."
Tony Martino, MD of Tollring, agrees that the market is continually evolving.
"The development of communications management over the last three years has been phenomenal and is now so much more than call logging or call management. Communications management has taken on a completely different look today compared to five years ago, let alone 10 or 15 years ago.
Today's journey is all about understanding our customer engagement and hence involves much more than logging telephone systems in isolation, especially in this world of digital transformation.
To truly understand our customers, call management tools are transforming into business productivity tools that allow better management and understanding of customer engagement. The data derived from communications platforms such as number of calls received, made, answered within response levels, number of calls queuing and who answered them etc. can be enriched by augmenting it with information available from other business systems such as CRM tools, call and video recordings."
Martino says that by mining information from these sources, our understanding of that customer journey is enhanced even further.
"We now have insight into how many times we interacted with our customer before an order was placed and which parts of the business are operating well and which are not.
We can then apply business rules to the information that address a specific business requirement – an example would be how many times we interact with a VIP customer, or what was the average time or process that took to place that led to a successful sale or order. What was our lost basket order value based on the number of unresolved interactions and how can we improve our efficiencies to minimise these? These are the type of insights that solutions of today must be able to provide. It is about presenting a much broader picture."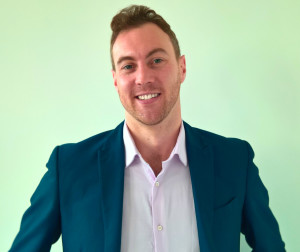 Improving Customer Service
Stephen Neil, reseller channel manager at on-hold telephone messaging specialist Audio Productions.
The number of service areas and benefits call management applications can impact is staggering. Take customer service for example.
"Quality customer service is always important – but it is especially so when dealing with new callers. Businesses only have one chance to make the right first impression, with crucial trust either won or lost based on that first experience.
This is a perfect situation for resellers to demonstrate the value of call management applications. Businesses need to ensure prospective customers don't spend disproportionate amounts of time on hold. They also need to ensure they are put through to the right department at the first time of asking.
Call management applications can help ensure this happens and that a positive business impression is created at the first point of contact. This avoids situations where a sales or service call starts off with an angry customer or even a dead line from someone who has already hung up.
Saying "people just don't like waiting full stop, so why bother?" is the wrong attitude. People want to feel engaged, reassured and valued, as opposed to bored, neglected and confused. Cultivating these positive feelings when initial contact is made is a key benefit of call management applications."
"Mobile call management solutions are now a reality based on FMC fixed mobile convergence solutions that integrate in the network. FMC solutions can support and unify for mobile, fixed and VOIP, the traditional call management features like call logging and inbound routeing. Converged Mobile call management can also provide more advanced number translation on call routeing, with metrics/stats, and call recording in a converged mobile environment.

So, this means that there is a single service, with single points of access and control that can provide visibility and management across all of an organisations telephony."

Gavin Sweet from Simetric Telecom
"Call management has never been more relevant for UK businesses. At a time when the gathering and presentation of customer behaviour is essential for companies to flourish, the workforce as a whole is witnessing a shift to flexible working and embracing an 'anywhere, any time' work ethic. Comms management solutions have therefore unsurprisingly become a vital tool for companies to effectivity adopt these business requirements. It is important that these solutions integrate well with comms platforms to gather and present data easily. "
Robin Hayman,
Director of Marketing & Product Management at SpliceCom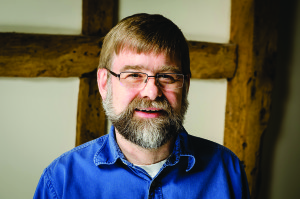 There seems to be a trend of integrating call management products with other applications – call recording and call/contact centre for example. Is this the case and typically what additional opportunities do vendors provide the channel?
According to Phil Reynolds at Oak Innovation, historically call management applications used to be sold separately and to some extent with the SMB market that's still true but times are changing in that the new generation of business owners are much more tech savvy and know that integration brings much more to the party in terms of ROI.
"The value in the solution is all about connecting information together, yes of course you can record calls and report on them but you really should be linking them to your CRM system, building an efficient workflow or even incorporating them in your workforce optimisation."
Lee Bryant at Sesui says perhaps the biggest area we can see integration, however, is with other applications. For instance, in the healthcare space, call management solutions can be integrated with applications like Adastra to store call information as part of a patient's records.
"If a patient has called 111 prior to a doctor's appointment, for example, the doctor can then listen to the call for an understanding of any advice provided about treatment and medication."
John McKindland, Head of Solutions at distributor Nimans, has seen a steady increase in sales of call recording applications and contact centre upgrades over the past 12-18 months.
"That's been across both the SME and enterprise sectors and driven in part by call recording becoming part of the regulatory scene. For example, automated pause and resume functionality for call recording enables compliance with the Payment Card Industry Data Security Standard and the financial services industry's regulatory regime.
Clearly these applications can also be used to evidence dispute resolution, perhaps to satisfy ISO protocols, and for training purposes. They're very much recognised as valuable business tools.
NEC, Panasonic, Samsung and Unify all have a preferred call recorder option which will usually be integrated into a core management suite and is accessed through their software. So, from a reseller's point of view there's a strong argument for upselling in terms of the additional benefits provided through a proven integrated solution."
Tony Martino at Tollring notes that with APIs being more readily available, especially with web services based technologies, integration with external systems is easier.
"This allows us to offer the full capability of these solutions at a much more affordable price – that is the key. Integration with other systems was always possible, but it was typically very expensive. This cost is coming down due to the advent of cloud and the ability to tap into other systems more easily.
Voice has always been the most difficult to integrate because it is still a bit of a black art; voice and call recording are still challenging components. Whereas newer technologies are much easier to integrate with and quicker to harness the information.
When you bring different components and communications channels together in one suite, we can capture the analytics and deliver value back to channel partners. This is not just about delivering cost-effective tools based on business productivity to the client, but also about providing valuable insights back to partners, such as how many customers have enabled certain licenses or the most popular analytics module for a particular customer demographic."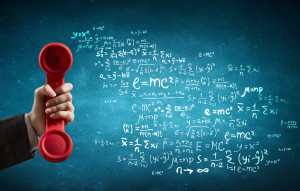 How can call management be used throughout an organisation? Say by the services team, help desk, accounts, sales & marketing etc. etc.
Historically different departments wanted or needed different things from a call management system, says Phil Reynolds at Oak.
"I don't think that's true anymore as businesses focus on the performance and productivity of each team and each member of the team. Now whether productivity means more 'communication' in terms of receiving or making calls, writing emails, answering a webchat or communicating internally, it's all the same. Yes the KPI's will vary from department to department but the measurement and analytics are just the same.
Each organisation no matter how small or large must take a global view of communication and implement a strategy that delivers great customer service and maximises revenues and profits."
Lee Bryant at Sesui illustrates the point. "Call management can be used throughout an organisation to bolster the value of the telephone across each department. For the service team, Cloud-based call management can connect multiple sites and dispersed agents for centralised access to real-time metrics across the entire calling environment. This allows calls to be re-routed to available agents regardless of location and reduces queue time for the customer.
From a sales and marketing point of view, call management can be used to manage and adjust advertising campaigns based on real-time geographical calling data, while the accounts team might benefit from the identification and separation of inbound bank calls and customer calls."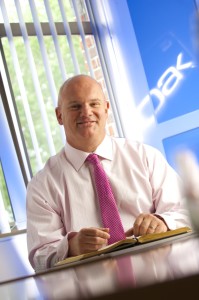 How best can resellers demonstrate the value of call management applications to their customers?
Phil Reynolds at Oak believes that this must be the best time in history to sell 'communications management'.
"With the death of 'voice' as we know it and the arrival of an ever-growing plethora of communication and engagement tools, there is and will be the biggest demand for tools to manage it ever.
I only have to look at email on my Smartphone to reach overload, what about a business with 10 or more employees how difficult must it be for them. What if they have 100 employees or 1000!
As resellers move away from just selling 'voice' to selling 'communications' they will see that this brand new untapped marketplace is ready to be addressed.
In five years' time, there won't be any 'voice' resellers left but my hope is that those same 'voice' resellers are the new 'communication' resellers just bigger and more successful than before. To address these new opportunities and to support its resellers Oak has expanded its development teams both in the UK and Canada.
Call Management is dead, long live Communications Management!"
Ed Says…
The journey that Communications Management applications is taking towards data collection, analytics and business intelligence is not only highly on message but also turning the market increasing buoyant - which is great news for resellers!