Private, Public and Hybrid. Pick a cloud deployment model, any model, and you will find opportunities, advantages and pitfalls, and possibly all three at the same time and often defined in a single sentence.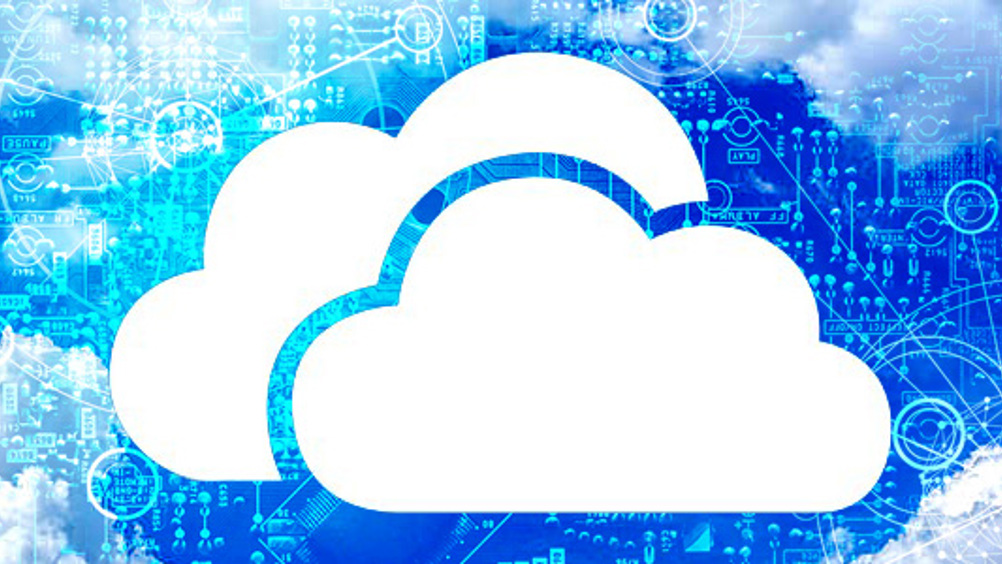 In January 2018, Analytics firm RightScale conducted its seventh annual State of the Cloud Survey of the latest cloud computing trends, with a focus on infrastructure-as-a-service and platform-as-a-service.
New to the survey this year is data on the large and growing spend on public cloud, which RightScale say has driven cost optimisation to the top of companies' 2018 priority list. And to gain control of growing spend, enterprise cloud teams are taking a stronger cloud governance role, including managing costs.
The State of the Cloud Survey is the largest survey on the use of cloud infrastructure that is focused on cloud buyers and users, as opposed to cloud vendors.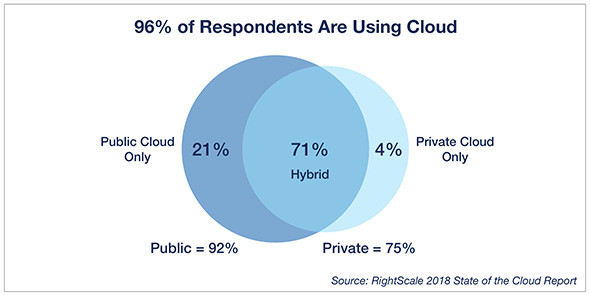 Who is using public cloud and why?
Simon Bearne, Commercial Director at hosting data centre operator Next Generation Data (NGD) says 'in theory, everyone for everything'.
"Many however are figuring if and how critical applications can be moved to the cloud, and there is some technical nuance to adapting applications to run in cloud. That said there are wonderful use cases for project work, backup, additional capacity and transient loads, and most consumer applications are increasingly delivered from public cloud, as a service.
Mark Curtis-Wood, Head of Network Services at Nimans
Public cloud is a growing influence in the comms arena, fuelled in the main by private individuals and small businesses - through Amazon and Microsoft services for example. Storage, online content, online documentation, collaboration and webmail are some of the most popular uses.
In today's world businesses are being driven by consumer trends and there's no doubt public cloud is growing because, as consumers, we are all consuming public cloud services more than we ever have done, often without realising through our mobile phones for example with services such as Dropbox. Security is a concern though. Not necessarily where the data is sat but how it is being accessed and what encryption levels are in place. This is becoming even more important with the advent of GDPR- and in many cases why people would choose to go private cloud over public.
Jonathan Harris CTO at G3 Comms, says that public cloud continues to spur evolution and innovation within the market.
"As more and more executives continue to realise the value cloud provides to their businesses, they are demanding for solutions that enable them to harness the power of the cloud, while retaining control of their IT environments on-premises. Its suggested more than 80 percent of enterprise organisations will commit to hybrid cloud technologies. Hybrid is vastly driving the rate and pace of change in IT organisations and the consumption of private clouds."
Carl Boraman, Commercial Director at Tollring, believes that applications delivered via the public cloud provide the perfect solution for small and medium sized organisations.
"Businesses that are start-ups, are experiencing rapid growth or encounter fluctuating demand can access key business applications delivered as a pay as you use cloud service."
However, Stephen Ashley-Brian at Gamma says that if you take a look at the case studies for AWS they generally fall in to two camps.
"Firstly there are big Enterprise users such as Netflix and at the other extreme a lot of start-ups. The reasons for this are simple, large firms have the resources to implement the services whereas SMEs have tighter budgets, fewer skill sets and find the whole process too complex."
What are the advantages over other deployment models?
Simon Bearne at NGD immediately points to business agility.
"Agility, so speed and flexibility with changing compute needs up and down. Cloud also avoids the initial cost and hassle of running in-house compute. Most public clouds are housed in highly secure and reliable data centres."
Adam Clements, Product Manager for Corporate Hosting at Zen, says the answer to this is all kinds of businesses.
"Public cloud is scalable, secure, and removes much of the cost and management constraints associated with on premise infrastructure. It is great for businesses that don't have the skills, the time or the inclination to set up and manage their own infrastructures. But more than this, public cloud is actually ideal for most usage requirements. There are few scenarios where alternatives would be preferable."
Carl Boraman at Tollring notes that the public cloud provides access to a wide range of off-the-shelf business applications; such as voice, UC, contact centre, CRM, recording, collaboration.
"It is easy to buy and scalable to meet changing demands (up or down in line with business growth or decline), with no upfront costs. The cost of infrastructure is shared across multiple users and setup takes minutes as a result of its rapid deployment model."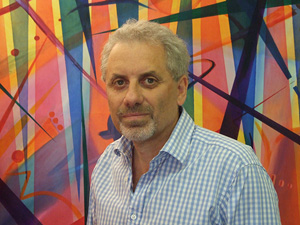 Stephen Ashley-Brian at Gamma believes that some advantages are truer than others. There is a perception that moving your business applications to the cloud is a lot cheaper – coupled with the fact that the CAPEX disappears.
People in the SME community often forget however that their infrastructure is generally managed by part time staff who struggle with new tasks. So the true cost savings, i.e., operational savings, is lost.
Flexibility however is a great advantage especially where firms have lots of business ideas that require IT investment. Many or sometimes, most ideas, never see the light of day due to the cost of the servers required to test out these ideas.
This is ideal ground for cloud computing. Consider it to be a utility where you can increase or decrease the size of server, create them or erase with them with ease.
Then there is the security of the public cloud. You have to take it as read that the large Enterprise firms have exhaustively done their homework on testing security do for smaller firms it should be a comforting given that all will fine. After all, the SME and Netflix have access to the same infrastructure.
What are the drawbacks?
Mark Curtis-Wood at Nimans says that on the downside you lose complete control because you are using and relying on someone else's infrastructure that has already been set.
"So you only have so much control. There are also issues over data privacy and integrity, service levels and policies which are enforced by the service provider not the user. Speed and performance is inevitably going to be down to their connectivity not your own. But the biggest factor is security because all the hardware resource will be shared by you and multiple other users. You are in a big pond of people which increases risk. It's obviously more vulnerable to theft."
Jonathan Harris, CTO at G3 Comms, sees one of the biggest drawbacks is once you have moved to the cloud it can be difficult to move away.
"Another one is connectivity, a lot of public cloud solutions are reliant on the internet so having a good provider such as "G3" that can provide direct connectivity to providers such as AWS and Azure."
Adam Clements at Zen says that while suitable in practically all circumstances, public cloud is not always ideal.
"In terms of data sovereignty for example, some business might require their data to be stored in or subject to the laws of particular geographic locations. Occasionally, this might not be possible with public cloud, forcing businesses to consider alternative solutions."
Carl Boraman, Commercial Director at Tollring:
Public cloud offerings do not provide flexibility, since one size fits all and they are perceived as less secure than private cloud offerings. For this reason, the public cloud is better-suited to non-sensitive, public-facing organisations.
Multiple tenants using the same infrastructure creates unpredictable traffic, which could impact performance.
Where are the reseller opportunities?
Simon Bearn at NGD
They're huge if you have the right skills. Organisations need a partner to assist them through planning, preparing, implementing and optimising. Good revenue opportunities are coming from advisory, deployment, integration, services, enhancements, and directly from cloud resale.
Mark Curtis-Wood, Head of Network Services at Nimans
Public cloud is a great way for resellers to add more recurring revenue to their portfolio of services. If you are a traditional telecoms reseller moving into cloud – whether SIP, hosted PBX, managed data centres or co-location etc – by enabling a customer to move to the cloud then inevitably other services are likely to follow. For me the big decision is your client moving to the cloud in the first place. Once they have taken that leap of faith then the door is open to so much more.
Adam Clements Product Manager - Corporate Hosting – Zen
The rapid rate of new services coming out of the public cloud allows resellers to remain relevant to their customers. When resellers understand the impact of these new services on their customers, they can fashion them into suitable solutions.
Carl Boraman, Commercial Director at Tollring:
Resellers are the operative word. Public cloud services are easy for resellers to build into their portfolio and resell; a natural and straightforward add-on to existing products and services that requires reduced investment and therefore minimal risk. Public cloud services are also easier to support, requiring less in-house expertise and most importantly can deliver incremental, high margin and predictable recurring monthly revenues.
Resellers should create numerous service packs to meet their customers' needs in order to shorten the sales cycle, reduce the cost of sale and significantly improve the lead-to-cash journey. This presents a good cross-sell opportunity to existing customers, driving customer loyalty and satisfaction.
Some Cautionary Comment
Conway Kosi, SVP, Head of Managed Infrastructure Services at Fujitsu EMEIA, notes that Cisco's annual cloud index predicts that cloud traffic will represent 95% of data centre traffic by 2021.
"Clearly both consumer and business applications are contributing to the growing dominance of cloud services over the Internet. However, there remains a significant challenge to adopt to the cloud, amongst legacy systems and regulatory restrictions.
Companies are increasingly recognising the agility and flexibility that cloud computing offers; 47% of global businesses are planning to implement cloud solutions over the next 12 months. However, there remain significant challenges in adopting the cloud. Many older organisations are still struggling with legacy infrastructures and ensuring that they will be able to access their existing data through cloud platforms. Moreover, at present, around a third of cloud consumption is driven by the business, rather than the IT department, through shadow IT projects. This risks not only undermining businesses' digital strategies, but causing serious issues in industries where regulation limits the use of cloud.
To make the most of both the cloud and their existing legacy infrastructure, organisations should consider pursing a cloud native strategy. This enables businesses to use private and public cloud as appropriate, while enabling them to link new platforms to legacy platforms and data. Close collaboration between the C-suite and the IT team will enable businesses to design a balance that works for them in the long term. By unlocking the power in existing systems while facilitating innovation with new technologies, hybrid IT can enable even older companies to draw on the power of what they have today – while moving quickly enough for tomorrow."
Stephen Ashley-Brian at Gamma says his company sets out its store with their Portal.
Our portal links to AWS to provide an easy route for people to set up services without being a specialist. We say to resellers that they could make more money if they did it all themselves but that using our Portal is the safest way to run their services.
For resellers that want to quote, sell and deploy many fall at the first hurdle. However, our Portal can provide a quote for AWS in two minutes. We can refine the service equally as fast with our audit features; do they want like for like or would they like to optimise. At the end of the week both the user and the reseller know how hot the servers are running and can adjust the capacity of the servers accordingly for optimal performance and savings.
Reseller opportunities are therefore huge and reaction to what we are doing in the channel for public cloud AWS services has been really positive.
Ed Says...
Clearly there is a big opportunity here for resellers as both public and private cloud adoption has continued to grow with larger enterprises increasing their focus on public cloud. Amazon Web Services (AWS) is according to RightScale no longer the runaway leader as Azure has grown rapidly and is now a close second, especially among enterprise users.