With a distributed workforce becoming increasingly common, connectivity between sites is a key issue for business. MPLS networks are a solution for the IT manager but what are they and how can resellers become involved?
A distributed workforce is commonplace today. Headquarters space is restricted and often expensive whilst customers want service on their doorstep – hence branch networks and mobile/homeworkers – all of whom want full and 'instant' access to centrally held company information and data.
MPLS networks provide one solution to this need so for this article we talked to a number of to address the key issues for the channel in supplying these solutions such as; what is an MPLS network and what are its principal functions? What elements of the supply cycle can resellers become involved in? What connectivity is being used for MPLS networks and what are the options?
In the communications sector when you ask six different people what a piece of technology is all about you often find you will get ten different answers so let's start by seeing how our suppliers define an MPLS network.
1. What is an MPLS network and what are its principal functions
Ian Rhodes, Divisional Director - Platform Management, at InTechnology: Multi-Protocol Label Switching, or MPLS, originated in the mid-90s, when developers wanted to overcome the restrictions of conventional data-carrying mechanisms. The system can incorporate various different network protocols, explaining its name. It works by imposing labels on data packets, and using these labels to direct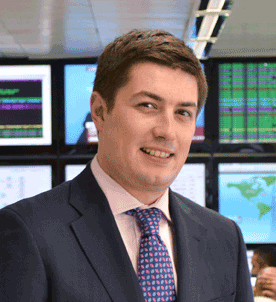 traffic across a network, irrespective of the contents of the packet. In this it differs from legacy systems, which rely on long network addresses and complex lookups in routing tables.
MPLS allows compatibility and easy communication between most, if not all, internetworking vendors. As the MPLS network is agnostic towards data content, it is able to carry legacy network protocols, yet be adaptive to newer technologies. One of the greatest strengths of MPLS is that it enables traffic engineering. This is deciding on the best path for a data packet to take, based on link cost or other factors. This level of flexibility and security leads to a higher level of service for the end users.
Typically with MPLS networks, the customer's network infrastructure is securely overlaid on the service provider's network, reducing circuit costs and leveraging the service providers increased network resilience. If there is a fault or break, there is a fast failover to an alternate path in the underlying network. This reduced downtime, with improved resilience for the end user, is highly desirable in today's competitive business environment, where periods without internet connectivity have the potential to incur high revenue losses.
All these factors mean that MPLS gives reduced infrastructure costs, and reduced total cost of ownership for service providers, telecommunications companies and customers.
Paul Sillars, Sales Director of M247: In general, Corporate IT managers are just like the rest of us, they prefer an easy life and they want their networks to function properly, at full pelt, with good security and with good quality of service.
Currently, most organisations wanting to join locations would opt for placing a VPN or firewall device at each site.  These units would be used to create VPN connections back to the main site, allowing internal network routing to take place.  Although this creates what is, in essence, a private network, it does not allow the IT manager any control over the quality of the bandwidth or the route the traffic will take once it leaves each location.  This will cause headaches for any IT Manager.
The reason for this is that generally a direct internet access connection will have been installed at the property.  The quality of the upstream internet access is governed by the provider that it is connected to and the transit or peering agreements that they have in place.  This can ultimately cause issues with the VPN which is outside of the IT manager's control, which invariably results in a poor user-experience. That said, there is one fairly significant plus to having a number of unique sites with a VPN or firewall device in place and that is increased security.  Using this model, each site is often a little more autonomous and as a result additional layers of security have been added.  Using MPLS however, when a customer decides to move to this technology, the first thing to go out of the window is often the protection at each site. This is something to bear in mind from the outset so steps can be taken to minimise risks.
Daren Wallington, Sales Director at TFM Networks: MPLS is in essence, a networking protocol that allows the delivery of a private IP based network to multiple sites and enables those sites to intercommunicate with each other in a secure or "closed" environment. In layman's terms, MPLS is basically a clever mechanism for carrying data between two or more points.
The principal functions of MPLS are firstly to provide security to a networked user group and secondly to allow the prioritisation of applications normally based on business criticality. As an example, delivery of voice traffic over a network is needed to be responsive to greater levels then the delivery of e-mail traffic and MPLS allows the automatic prioritisation of voice traffic delivery over e-mail traffic delivery.
Packets of data are assigned labels and the private network decides how to move them around based entirely on these tags, without having to delve into the data itself.
MPLS provides several advantages over other networking solutions:
MPLS is cost effective – An MPLS network is typically less expensive than IPSec VPN. This is a major reason behind why businesses opt for this type of design.
MPLS is efficient – An MPLS network manages traffic in a more efficient manor compared with other technologies. Companies experience fewer delays when sending vital data between sites.
MPLS is flexible - An MPLS network can rapidly distribute data to multiple locations. This makes it ideally suited to businesses spread over a number of sites or counties.
Once a procurement officer has decided to switch, the next obvious question is what media are compatible with an MPLS VPN?
Dave Joplin, head of indirect channel, Exponential-e:  An MPLS is a Layer 3 Wide Area Network (WAN) that facilitates point to multipoint connectivity between customer sites. The technology typically uses Border Gateway Protocol (BGP) to route IP traffic between such sites.
MPLS is a fundamental aspect of enterprise networks today with both Virtual Private Routed Networks (VPRN) and Virtual Private LAN Services (VPLS) running over the technology. Both these networks are capable of supporting an enterprise's multi-site network. VPLS networks in particular offer resellers many options to create bespoke hardware and management solutions that can run over both a layer 3 (MPLS) and a layer 2 (VPLS) connections. Such networks can also support the easy integration of multiple converged services like cloud voice and video, which helps to differentiate a reseller from the rest of the market.
Darren Farnden, Head of Marketing at Entanet: Businesses' connectivity requirements continue to change and reliable, fast connectivity is becoming increasingly business critical. Such changes are being accelerated by many companies' need to support a distributed workforce, be that through regional offices and branches and/or home workers and mobile workers such as sales people or engineers out on the road. Regardless of their physical location, members of staff may demand instant access to their company's centrally held information and applications and therefore providing various forms of reliable and secure connectivity is of increasing importance.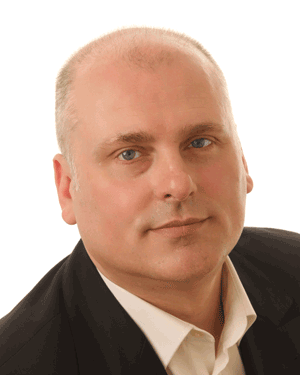 This is where MPLS based business networks come in. LANs and WANs, often also described as IP VPNs, use a variety of connectivity options to provide a solution to each customer's specific needs. They can include everything from mobile broadband through to DSL, FTTC and Ethernet services to provide connections across the country and on the move. They can be used to support increasingly popular hosted applications such as VoIP and CRM or can include back-up options and disaster recovery sites for complete peace of mind. The choices and options are endless and dependent on the exact needs of the customer.
"As a reseller, providing a consultancy service and implementing such a network can generate profitable revenues and often repeat and growing business from existing customers as their needs continue to change and expand.
Lance Spencer, Director of Connectivity, TalkTalk Business: Multiprotocol Label Switching (MPLS) is a popular technique within the telecoms sector, increasingly being sold as a service to businesses wishing to securely connect multiple sites across the same network infrastructure. Technologically, the principal function of an MPLS network is to efficiently label, prioritise and distribute multiple types of data across a single network.
The advantages of an MPLS network mostly relate to enterprise and corporate businesses, which more commonly need to share data across multiple locations. MPLS networks can effectively prioritise traffic based on data type, meaning that bandwidth can be allocated to time-sensitive data such as VoIP or video conferencing traffic. Equally, businesses responsible for handling sensitive data will often employ MPLS networks, due to the ease with which scalable IPVPNs can be rolled out and extended.
2. What elements of the supply cycle can resellers become involved in?
Paul Sillars at M247 says he is finding a greater number of partners and resellers courting these potential deals with their customers and warns landing a multi-site deal is really exciting but it comes with a great deal of complexities and you need to know how to uncover all of them before you secure the deal, or you could get stung.
Selling an MPLS solution is exciting, but don't be afraid to ask for help. Over the coming years, as we move more towards unified communications, partners and resellers will have to work more closely with their providers to make sure they sell the right solution.  Greater transparency of responsibilities will be necessary as customers will be more open to meeting the network operators since they are trusting so much more to the solution working as a whole. The best solutions will be the ones that are scoped and delivered with the full co-operation of all stakeholders, the channel partner, the supplier and the customer.  Everyone will be secure that the service will work and that the customer will have complete trust in it.
Reselling MPLS should be considered a complimentary service to whatever the reseller is already providing for the customer. If a reseller brings in a trusted provider who has the wherewithal to solve these sort of network issues, the customer will appreciate and have greater confidence in the whole package offered by the reseller. With MPLS there is also the added potential of selling internal IP based phone systems to further reduce the load on the IT Manager's budget.
For the reseller in this market place, it's less of a question about trying to manage the whole shooting match or negotiating introduction fees and more a question about adding value, extending services and protecting ground.
Daren Wallington at TFM Networks: Working with wholesale partners such as TFM, means resellers can be involved in as much or as little as they feel appropriate. It depends on the initial investment the reseller wishes to make. For little/no investment the reseller can undertake the account management and finance (billing) elements of the relationship. For a little more investment, engineering capability will be provided and installing and managing the Customer Premises equipment (CPE) will be undertaken. With slightly more investment further, the reseller can also provide online, pro-active network management tools. It really depends how much you want to invest. The greater the investment the more elements of the management service can be provided for the greater revenue and margin return. Typically, the delivery of a network is far more complicated than some may think. A general and basic understanding can be obtained within a short space of time, the important aspect is to understand how to qualify a requirement and involve the appropriate people at the right time.
Dave Joplin, at Exponential-e: By using a VPLS WAN supported by MPLS technology a reseller can supply hardware offerings such as routers, firewalls, phones, private branch exchanges (PBXs) and switches. A VPLS also allows a reseller to run and control their own interior gateway protocol (IGB), removing dependency on carriers or service providers. Eradicating such dependency improves efficiency and increases margins, but - most importantly - increases customer responsiveness.
Mark Curtis-Wood, Head of Networks at distributor Nimans:
MPLS basically means you can bind multiple sites together so the first consideration for a reseller is does their customer have only one office or multiple locations? Once they understand the needs of their customers everything else should fall into place.
They may have five or six offices which may be accessing the internet independently. Like we've seen with ISDN and SIP it's about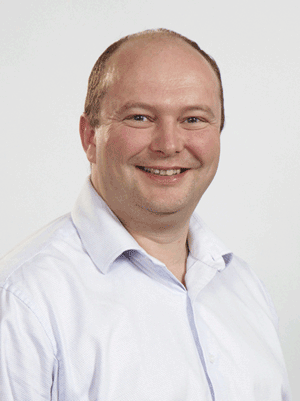 rationalisation of various products. If a business is paying for internet connectivity at five different sites, they don't need to. They can have one internet connection from one site and connect the others through an MPLS network. Once that's built, it a question of what else can they do. Like any other technology, the more you use it the more you can add and expand it. It's vital to identify the current behaviour of your customers and more importantly what's their business plan and where are they going to go in the future? Are staff using iPads? They may want to add other applications as it becomes part of their daily behaviour. The biggest challenge for resellers is how they move from a transactional sale to a more consultative and fact finding solution sale. That's where we are adding significant value because all our channel development managers are fully trained to specialise in these areas. We can act as a virtual sales force to enable resellers to maximise sales opportunities. If there are any gaps in their operation we can help fill them in.
Lance Spencer at TalkTalk Business: The relationship between reseller and end customer is vital for an MPLS scheme to work effectively. MPLS networks are traditionally "sticky" business for resellers, in that – if managed correctly, with sufficient added value for the end customer – contracts will usually roll on through each renewal.
The reseller is far closer to the needs of the end customer than the MPLS provider and consequently will have a much better understanding of a business' current requirements and how they might evolve. Resellers must harness this understanding to pinpoint exactly how best to add value to a provider's MPLS network.
A key area in the supply chain for resellers, for example, is the provision of customer premises equipment (CPE). The value of these hardware and maintenance contracts can comprise a significant portion of the total MPLS solution cost, so it pays for resellers to maintain strong relationships with appropriate vendors.
There are many other opportunities for the reseller to add value to an MPLS network, from concept design to solution handover, and TalkTalk Business' MPLS IPVPN product offers the wherewithal to do it. While some resellers choose not to add value to the chain, this approach rarely leads to anything other than short-term success; it is only when a provider, reseller and end customer work together, that truly great solutions can be achieved.
Darren Farnden at Entanet: Whilst implementing such a network may seem daunting, it can actually be very straight forward especially if you have the right wholesale supplier behind you to provide you with the high quality services and support you need to win the deal. The key to getting the network implementation right and creating customer satisfaction is in listening. By listening carefully to the needs of the customer, understanding their current issues and concerns and realistically managing their expectations, you will be able to design, implement and support a comprehensive business network that satisfies their current requirements and - if you're smart about it - is scalable enough to grow and evolve as their future needs increase.
Entanet partners for example can utilise the expertise of our pre-sales consultants to help them design, cost, bid for and implement such solutions profitably and confidently.
3. What connectivity is being used for MPLS networks and what are the options?
Daren Wallington at TFM Networks: The beauty of an MPLS network is that it can accommodate almost any form of connectivity. Today at TFM, we are mainly looking at terrestrial technologies encompassing any access technology. Satellite is also available for MPLS but is used much less and TFM are currently investigating MPLS on 3G/LTE technologies to add to our kitbag. To date, we have the ability to connect the following tails into our MPLS core.
Dave Joplin at Exponential-e: Both fibre and Ethernet can be used to provide connectivity over an MPLS network. From DSL to Generic Ethernet Access over Fibre to the Cabinet (GEA-FTTC) to Ethernet in the first mile (EFM) and full Ethernet solutions. Of all these MPLS based solutions, we have found that EFM and Ethernet MPLS are proving immensely popular with our partners due to the fact both allow them to converge multiple services in a network via a single network pipe. More importantly such services are a guarantee of network quality to all end-user sites.
Lance Spencer at TalkTalk Business: Access to an MPLS network can be provided via a number of connectivity options, based on the required bandwidth and speed. TalkTalk Business' MPLS IPVPN service is delivered over the provider's Next Generation Network, meaning businesses can choose from a variety of options, ranging from business-grade Ethernet to Superpowered Broadband (FTTC).
Darren Farnden, Head of Marketing at Entanet: The connectivity options available vary depending on the needs and locations of the customer and the options available from the wholesale supplier. New connectivity services are emerging all of the time and most of these can be easily included into MPLS based solutions.
LANs and WANs from Entanet for example can include 3G mobile broadband options for connecting mobile workers or used as a backup for hard-to-reach locations, DSL and fibre based broadband and a range of Ethernet based services from GEA and EFM through to 10Gbps leased lines. It really does depend on the customer's specific requirements.
For example, we helped a reseller partner implement a network that connected 237 stationery outlets nationwide and connected the company's head office in Crewe and data centre in West Drayton for complete disaster recovery. The solution was also fully scalable and supported the later addition of a new separate but similar network for a separate retail venture.
The solution used ADSL and ADSL2+ connections to the majority of stores, supporting voice and data communications and then EFM for a key London based store.  Additionally, a 100Mbps Ethernet connection was used at the company's Crewe based HQ and a 1Gbps Ethernet connection with SDSL backup was used at the West Drayton data centre.
Ed Says…
For resellers the instinct is generally to work within a comfort zone. However if that comfort zone is a market languishing in the doldrums then business growth is a challenge that expanding in to new territories may solve. With the support promised by the companies we spoke to for such resellers their comfort zones could be expanded in to MPLS networks quite readily.