The past year has been a journey: through a long, dark, tunnel of which the light at the end has seemingly come into view at last. Comms Business examines what this means for the Channel

At the time of writing this, over 20 million people in the UK have been vaccinated against Covid-19 and with the news of Boris Johnson's 'roadmap' out of lockdown, there seems to be a collective feeling of optimism in the air. 
Announced on 22 February, the roadmap detailed the stages in which the restrictions we've had to adjust to over the last year will be slowly lifted — this time, for good, if all goes according to the PM's plan. The global health crisis brought with it a series of huge challenges for every sector to battle, and many businesses sadly will have collapsed under the strain. But what's the outlook for the Channel, and what will be the next challenges faced by businesses as the 'new normal' is gradually replaced with something more similar to life pre-pandemic?
The hybrid workplace
Every sector from healthcare to manufacturing will have been affected in some way by the sudden shift into remote working caused by the pandemic and the social distancing requirements. For the IT channel specifically, this impact has been huge: in addition to having to navigate this new set-up within their own workforces, channel businesses have had the responsibility of ensuring that their customers are able to manage the transition smoothly with the necessary software and hardware.
Whilst the roadmap out of lockdown will mean that many businesses will be preparing to gradually move employees back into the office, it's clear that we can expect to see a long-term change in the way that we work. Life won't be going back to 'normal', as it was before, but will instead morph into a new normal through which we'll see a blend of the remote working we've become used to with the previous office set-up.
"We have no intention of wasting this opportunity by going back to the old ways of working, we want to take the best bits of pre-pandemic work and the aspects we've learned over the past year to develop a more enlightened way of working," said Simon Aldous, global head of channels at Dropbox.
"Organisations may have different points of view whether that be a virtual first working model like Dropbox, or others that will be looking to get back into the office. This will have an impact on how vendors and partners build and maintain relationships. The Channel will have to become service first orientated, and any partners that don't put this at the centre of their ethos are likely to struggle." 
Encouragingly, the general outlook seems to be that the Channel has proved itself to be extremely resilient and adaptable within the last year. But now that the landscape is changing once again, we must not become complacent: a continued flexible approach will be vital for businesses' continued prosperity as we brace ourselves for what could finally be the end to locked-down life.
Andy Horn, CEO of IntraLAN said that IT flexibility will be key in allowing businesses to adopt a true 'hybrid' model, where technology is "a service that enables business success, rather than hinderance to its operations". 
"If a business and its staff are all heading back to the office, we will need to essentially service the entire IT suite, just as you would a car that hadn't been used for some time," he said. "If staff are mainly working from home, we will be asking companies whether now's the time to evaluate the best solutions for this model, if they haven't done that already."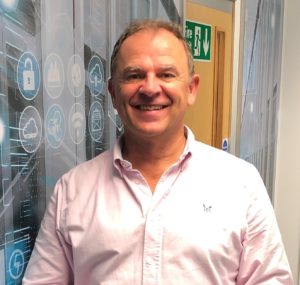 More efficient, productive and secure working environments – regardless of whether that's at home or in the office – will be the cornerstone of helping customers to navigate the path out of lockdown, said Brecht Seurinck, VP channel sales at Riverbed Technology. "As we move further into 2021, organisations will continue to ask where their employees are, if they're connected and productive, as well as if the business is performing well." 
Application acceleration and network performance management solutions will be key in delivering the insight needed to answer these questions, Seurinck added. "Introducing solutions that can accelerate business-critical SaaS applications such as Microsoft Office 365, Microsoft Teams and Stream, Box, Salesforce and ServiceNow can boost performance by up to ten times, giving employees much faster access. This will be crucial to maintaining productivity as workforces adopt hybrid models in the move-out of lockdown."
For Johnny Carpenter, VP of sales EMEA at iland, meeting customers face-to-face again will be the main focus for channel companies to begin to cultivate relationships and understand their requirements in more depth. However, companies should by no means rely on this — the process isn't likely to be straightforward. "Channel companies will need to have an A/B split testing system for engagement models in order to have the flexibility to adapt to how the 'new normal' evolves post-lockdown, to see if customers will want to have more in-person interactions or will want to remain in a virtual environment," Carpenter said. 
Floating toward the cloud
During the last year, we've seen a clear shift toward the cloud and cloud-based software. This will only continue to accelerate as we navigate the UK's 'roadmap', channel businesses are adamant. The flexibility and collaboration benefits provided by cloud-hosted software will be imperative in allowing businesses to work from wherever they choose to.
Christina Walker, global director of channel at Blancco commented: "If the Channel does not support solutions for infrastructure as a service, and all that it entails, it will struggle. If channel partners do not continue to, or accelerate, support of the remote management platforms and customer strategies, they will struggle. They need to stay on top of the latest and greatest technology solutions to support the essential initiatives that underpin the new working practices and environment."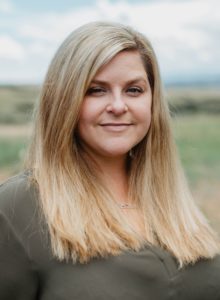 While we're due to see a more 'aggressive' move to the cloud, some have been quicker to bite the bullet than others, said Kevin Timms, CEO of EACS. "I think the mid-market space has been rather slow on the cloud: I think it's been one of those things that enterprises have done well because they've had the ability to be able to do it, and start-ups have done it because they've got a blank piece of paper and why wouldn't you?
"We've got a huge number of organisations that have made a big investment over the years into a server room and those kinds of things, and they've absolutely wrung as much as they can out of it — but we've had another twelve months of the stuff [sitting] in that office and in that server room, and I think people are going to generally start to think that now is the time," Timms said. 
Rethinking the cybersecurity approach
As the move to the cloud becomes more prominent, cloud security will play a vital role in the transition out of lockdown, said Ed Baker, EMEA partner lead at McAfee. "Channel partners should consider embracing 'as-a-service' models like SAAS and MSP, focusing on security as an enabler of cloud transformation, and focusing on keeping their people safe and motivated," he commented. 
During the last year, cyber criminals were quick to take advantage of the global crisis as companies moved their workforces out of the office and into their homes, where employees would likely be more vulnerable to attacks. Research from SonicWall Capture Labs reported 121.2 million attacks in the first half of 2020, with a 20 per cent rise in ransomware cases around the world. Phishing attacks were also frequently seen over the year, with hackers using coronavirus-related emails and texts to gain access to users' personal information.
"Today's reality is that attackers are easily getting access to critical corporate resources and data that can cause irreparable harm to a business and its brand," said Ben Richardson, head of channel EMEA at Forcepoint. "This 'new normal' is absolutely here to stay. This requires a rethink of the modern approach to security. 
"We view the Secure Access Service Edge (SASE) architecture - one that is cloud-first, end-user aware and driven through a converged security platform with unified user policy - as a compelling path forward. In delivering convergence across the security stack, we can return value back to customers in the form of dramatically reduced licensing costs and lower operational burden for already resource constrained security teams."
Building a safe environment
There will be challenges for the Channel to face as restrictions begin to lift, particularly due to the economic impact of the pandemic. Companies will have made cuts to IT budgets, and many will have made redundancies resulting in a reduction in skilled IT staff. "Coming out of lockdown, customers will be looking to capitalise on their investments and gain a competitive edge," said Mick Bradley, VP EMEA at Arcserve. "However, without the same people in the driving seat, it won't happen overnight. It won't be an on/off switch and that will be challenging for most. The sector needs to prioritise a more skilled workforce and ensure that all pieces are in place for when restrictions do lift."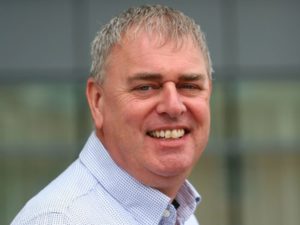 Smaller organisations, such as smaller resellers unable to offer the broad range of solutions that some of the mid-size companies do, will likely struggle and need extra support. EACS CEO Kevin Timms explained how, due to this, we can expect to see continuous consolidation as many of the smaller companies are 'hoovered up' by larger organisations, a trend he described seeing a significant uptick in with no let up so far this year.
Riverbed Technology's Brecht Seurinck said that the mergers and acquisitions triggered by the pandemic were caused by two key factors. "Firstly, cash flow challenges caused by consecutive lockdowns prevented certain businesses being viable, pushing them into acquisition deals. Secondly, partner models evolved with initiatives and vendors narrowing to focus on specific customer needs. This consolidation will continue throughout 2021 and define the post-pandemic Channel."
But with challenge comes opportunity, and there is sure to be plenty of it for the channel - a chance for the industry to prove its resilience once again, this time in helping to steer the country back towards a new, flexible way of life. 
"Technologies such as 5G and IoT will play a crucial role in accelerating this process for the channel," said Nick Offin, head of sales, marketing and operations at Dynabook Northern Europe. "As the UK exits lockdown, the channel will continue to play an important role by helping businesses to build more of a controlled work environment which enables productivity, collaboration and security both in the office and remotely. This of course depends on customer budgets, but the channel will play a key role in reshaping the entire work infrastructure in the 2020s."
Andrew Corcoran, UK and Ireland channel sales director at VMware said that the increased focus on employee wellbeing and mental health has been a welcomed result of the pandemic, allowing channel companies to perform better as a result of improved support for employees. "The heightened understanding of what working remotely is and the relationship with productivity from the business perspective has seen many of the UK&I channel partners report growth throughout the last year," he said. "Placing an importance on employee wellbeing and mental health has delivered results the cynics would not have thought possible as they started their journey working from home last year. When the restrictions are finally lifted, I have no doubt that the focus on wellbeing will remain."