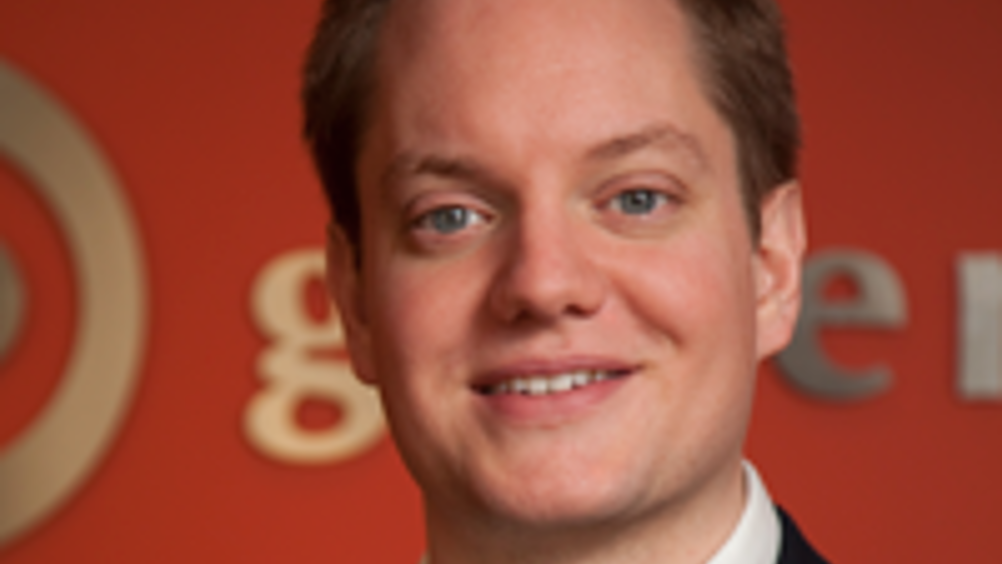 One of the main trends witnessed in the global hosted virtual desktop market is the evolution of cloud computing and cloud-based services. A positive trend in the virtual desktop market is the rapid evolution of the cloud computing and cloud-based services being adopted by enterprises across the globe. Enterprises are looking for solutions which can reduce their capital and operational expenditure and reduce their burden of infrastructure management. Cloud-based service providers are delivering the services over the internet, which is cheaper than internal provisioning of the services. Cloud computing also supports a wider range of applications, which is another factor encouraging enterprises to procure solutions over the cloud infrastructure.
One of the main factors driving the market is the increased need to reduce desktop infrastructure costs. Enterprises across the globe are witnessing increased costs associated with desktop provisioning for their employees. The procurement of operating systems and the supporting software is increasing the capital and operational expenditure associated with the systems. Enterprises are opting for hosting their infrastructure at a centralised location from which access to the systems is provided to end-users.
One of the main challenges is the need for high initial investment. Enterprises need to procure server infrastructure, a virtualisation server, and the required software and high bandwidth support for enabling hosted virtual desktop solutions. Some of the early adopters of hosted virtual desktop solutions on a trial basis are facing certain operational challenges that are preventing them from expanding their adoption.
Matt Tomon, Managing Director of IT and Networking services company Green Fields Technology, says that the technically savvy workforce of today expects to have easy access to their corporate resources and asks, how can you support those expectations and offer an optimal user experience - without compromising IT security?
Desktop virtualisation software separates the physical machine from the software and presents an isolated operating system for users. So what are the benefits of virtual desktops?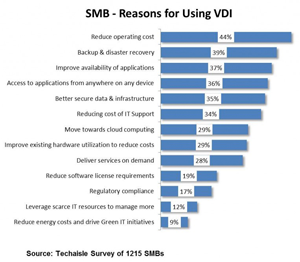 Cost savings because resources can be shared and allocated on an as-needed basis?
"This can often be a false economy considering the infrastructure requirements required to provide a truly scalable desktop virtualisation solution. Aside from server and processor power, user desktops by nature are very input/output intensive. From a practical point of view, a poorly designed solution can create a poor user experience when compared to a standard desktop or laptop. A real cost saving can be found in the simplicity of licensing models, especially when obtained through a Managed Service Provider. The Service Provider Licensing Agreement (SPLA) creates a true 'pay as you go' model on an OPEX model which can significantly reduce over procurement of software."
More efficient use of resources and energy?
"Unless resources and energy are deployed on a large scale, I think this can also be false economy at times. We often see people connecting to virtualised desktop sessions via a traditional desktop which is essentially using more power as a whole since the desktop will still draw a considerable amount of energy. The end point device should be reviewed to ensure it is as energy efficient as possible and helping to reduce power consumption. This may take the form of a thin client or small form factor PC designed to be more energy efficient."
Improved data integrity because backup is centralised.
"This is an undisputable advantage of desktop virtualisation as security and data protection is simplified by having data stored centrally. The centralised data model helps simplify the design and implementation of disaster recovery and business continuity solutions which is a huge benefit. We also often see much lower Recovery Time Objectives (RTO) when data is centrally stored and protected."
Centralised administration.
"A less heralded benefit of desktop virtualisation is the simplification of administration. From licensing models to software version control, there are numerous benefits when compared to traditional administration and management. The ability to deploy a new version of software in parallel allows better test environments and disruption across the environment."
Fewer compatibility issues?
"We disagree that this is a benefit. In fact, a challenge during the design of a desktop virtualisation solution is ensuring all line of business applications will function in a virtualised environment. Compatibility with classic desktops is rare while numerous applications create challenges for deployment on a virtualised platform."
Ed Says…
With growth of 65.7% over the period 2012-2016 the Virtialised Desktop cannot be ignored by the channel. All the key players in the market are well known to resellers so relationships s