What opportunities does the convergence of 5G, IoT and wireless WAN offer partners? Darryl Brick, vice president of partner sales for EMEA, Cradlepoint, shares his thoughts.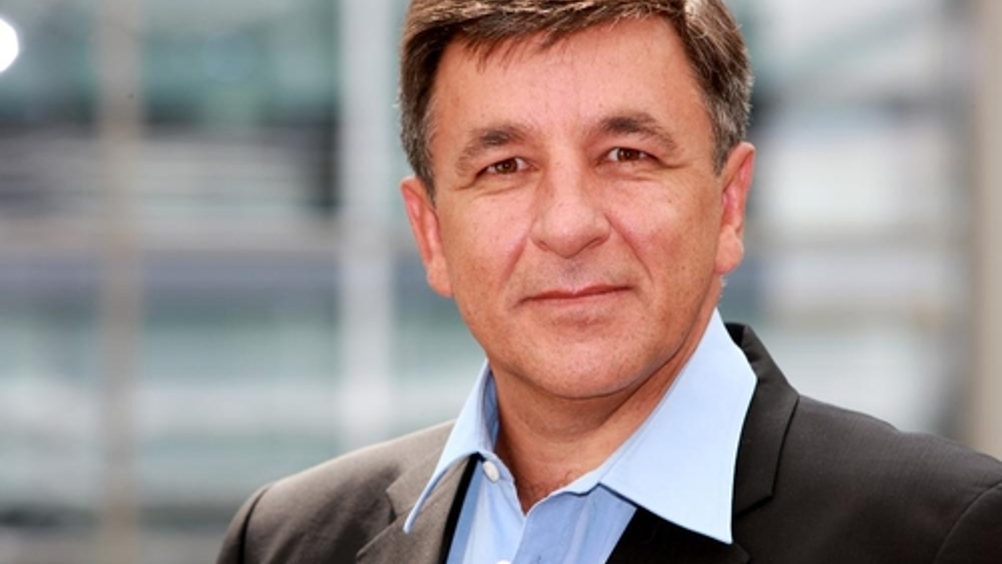 Cradlepoint is preparing for rapid growth following its acquisition by Ericsson in September last year. Around the same time, Darryl Brick joined the company as its new vice president of partner sales for EMEA with a brief to focus on a strong distribution base and skilled partners, as well as developing sales and pre-sales resources.
Brick has worked within the channel throughout his career – starting out in the distribution world, before stints at companies including HP, Juniper Networks and Imperva. He got approached by Cradlepoint last year and when doing research to weigh up the opportunity, he found three "compelling reasons" to join the company – the emergence of 5G, wireless WAN coming onto the scene, and IoT finally becoming a reality.
The convergence of those technologies put Cradlepoint in an interesting position. Then, the announcement was made that Ericsson would acquire Cradlepoint. Brick said, "I thought, "Wow. That's the wood behind the arrow." Suddenly, you've got Ericsson want[ing] a complete solution from core to edge. So that pushed me over the edge. And that's played out exactly as I had expected."
Cradlepoint has always been a partner-first company but, with its initial growth concentrated in the US, Brick found there was no real structure to the partner organisation in Europe. In the last few months, he has reinforced the two-tier model in Europe, as well as building a solid distribution base.
He added, "There isn't a vertical that isn't considering IoT, or wireless WAN or 5G – whether it's a delivery company, a manufacturing company, or a bank, they're all considering it. I needed to expose the opportunity to the partners, I needed to expose the growth opportunity to partners and I needed to expose to them the profitability options that will come with this."
Meeting needs
Brick explained that, when he joined Cradlepoint, what he liked about its partner programme was that "it's simple". He added, "It just needed to be rolled out consistently [in different markets]. My challenge in Europe is different from the US as I've got different languages, different cultures, and things like that. But fundamentally, it's a simple programme, which is easy to understand and needs to be rolled out consistently, which wasn't done before. So that's exactly what we're doing now.
"There will be enhancements. The first enhancement is a 5G specialisation path [which is] very new. We've identified a handful of partners that we will go down that 5G specialisation path, where they will have specialised training, they'll get access to early units, they'll get branding on our website, and they'll have the necessary skills to talk about 5G solutions. That's in its infancy, but it will be moving forward over the [next few months]. Along the way, there'll be enhancements, and I will adapt our simple programme to meet the needs of Europe."
Settling in
When asked how his first few months have gone, Brick started smiling. He said, "It's everything it said on the tin. You do have trepidation [when joining a new company], but everything I was told about the culture, the attitude, and the company's 'humble and hungry' tagline has been absolutely spot on. I've worked in many different international companies and so far, within four months, this is feeling really comfortable. The support from all levels is absolutely unheard of. The 'can do' attitude is second to none.
"I like the involvement and support from Ericsson, and their input is extremely valuable to us. They specifically wanted Cradlepoint to retain its ethos and its culture, because it is agile and fast moving. We've kept our name and we've kept our leadership, and those things give you great confidence."
Near-term opportunities
As the channel grapples with the pandemic, identifying opportunities that will convert in the near-term is vital. Brick expects partners to handle this skillfully. He explained, "IT companies are used to adapting quite quickly. I've got one partner who sells very heavily into retail. And of course, retailers have been shut down. And where are we all going as citizens? We're going to the local grocer on the street corner, so their businesses are growing."
That partner is now focusing on those smaller retailers and is talking to them about the connectivity options available to them. Brick added, "It's just a little adaptation. It's tough, but [the channel is] a resilient bunch and they have survived in the past."
Other opportunities include the 'pop up' space, such as Covid testing and vaccination centers, as well as within construction. These, Brick said, are "just a couple of sectors where we see a strong adoption". What's more, "so far the appetite from the partner community" means Cradlepoint is keeping pace with these emerging requirements.