Unified Communications and Collaboration has a lot to answer for in terms of the growth of teams-based applications and conferencing solutions so how has this affected the market and what further impact can we expect to see in the short term?
Conferencing has become far more personal in recent years with desktop, web-based applications readily available and sweeping compatibility issues aside. At the same time video and audio conferencing has become a key part in any team working and collaboration application.
Facebook, Amazon, Google, Microsoft, and to a lesser extent Apple have all made moves to take a bigger bite out of the social and enterprise video markets. How is this impacting the business market?
According to Joel Price, Vice President of Sales at ScanSource, these players entering the market have had a positive impact on the industry. "Their strong marketing is helping generate interest in the various video market solutions, but their current lack of perceived specialism is helping some of the more established dedicated vendors.
Likewise, Ian Rowan, UK Channel Manager at Wildix, says the only impact we are seeing is positive. "The use of these applications, mainly for social use with things like facetime and hangouts is driving demand for video within business. It used to be that technology within business then transitioned into our personal lives, things like internet, email and even printing where initially something people only had access to in the office, now people have access to these everywhere, business adoption of video is following social trends, consumers are seeing and using these video applications daily and want them to be accessible within the office.
Simon Hughes, Konftel Brand Manager at Trust Distribution, says that the use of Apps and their private mobile behaviour is becoming a key feature of working life.
"With video calls on mobiles becoming increasingly familiar, especially with the younger generation, it is only natural that this way of communicating will start to transfer in to the business place.
We also see within the work place that people want hassle free, quick and easy collaboration and communication between colleagues, mirroring that same high-quality, fast, experience they are getting outside of the workplace among friends and family.
These tools combined with conferencing endpoints are quickly becoming more popular for employees, eliminating lengthy email chains and miscommunication, allowing meetings to be set up quickly any time any place."
Tim Mercer, CEO of Vapour Cloud is equally effusive, "Without a doubt these consumer-centric brands have pushed conferencing to the forefront and opened the door to wider opportunities for video in a business setting too. By making video user friendly – ridiculously simple in fact – they've boosted people's appetite for it in their personal lives (even among the older generation!) As a result, people are starting to look for it in the working environment too.
It has presented a learning curve in the business environment, don't get me wrong. But by video becoming more mainstream, the opportunities for savvy enterprise video apps, are vast!"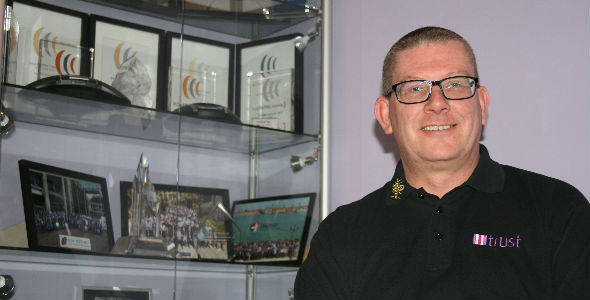 Steven Ansell, Architecture Lead – Collaboration Solutions at Comstor, says there is an impact, but so far, it's patchy.
"Customer need rules here. Small organisations with a low-level conferencing need will consider one of the app-centric solutions for convenience and cost. Dispersed, flexible and smaller businesses will use G-suite, a Jamboard and, say, Hangouts or Zoom. However, functionality and quality are limited. Start to move to huddle spaces, for example, and things start to degrade. Plus, for many, the convenience and speed of audio is still a play, so they need to accommodate PSTN to allow mobiles and landlines to join meetings.
Customers mostly, for reasons of compliance, the simplicity of management and quality, prefer one, max two, manufacturers. So, with Cisco, you have high-quality and secure audio, 1080p video, WebRTC, meetings, endpoints, collaboration, all on- or off-prem and everything familiar to an IT team used to a Cisco backbone."
The reality check continues as Ian Brindle Nimans' Head of Sales, UC Devices, says that for him, the impact on the business market isn't that big just now.
"A lot of consumer-based apps are having a positive effect in terms of increasing user adoption and awareness. Microsoft covers all bases but something like FaceTime isn't going to cut it in a business environment. What it does do is enable people to experience the benefits of visual communication rather than an email or a voice call. This influences and shapes their behaviour and expectations when they arrive into work."
What impact are the team working apps having on the conferencing market?
Ian Rowan at Wildix says team applications are great and bring real value to conferencing especially in terms of Chat Conferences.
"Even better is a solution that not only supports team working but also has those video conferencing capabilities, this allows people to share information pre and post conference without relying on email chains that get out of date as people exchange information. Team members can have a chat session in place and then turn to video conference at the touch of a button, I don't however see the value in having one system for chat and another for video."
Simon Hughes at Trust Distribution believes that with team apps are becoming used more widely in everyday life and businesses.
"Here at Trust Distribution we've seen sales growth of USB audio and video conference phones. As integrating these physical units with team working apps allows high quality visual and audio meetings to take place whilst having the ability to share documents and screens."
Comstor's Steven Ansell says conferencing is central to team-working, or collaboration.
"From the major players, especially Cisco, you get business-grade quality and choice. You're not limited in your options for conferencing, meeting, messaging or collaborating from anywhere on any device. So, while Slack, Trello and Monday excel in one area or another, they can't deliver across the piece in the way Webex does for almost every conceivable use-case."
Is Video taking the place of audio-only solutions as the rise of digital solutions means it's easy to add video communication to devices and spaces that were previously audio-only?
Joel Price at ScanSource says the rise of the huddle-space has been a long time coming.
"The challenge has been the lack of simple solutions to enable them. The launch of devices from Polycom, Lifesize, Dolby, Yamaha (sometimes in conjunction with some Cloud solutions) now allows anyone to walk into a room with their laptop and have a professional quality meeting with a single USB cable or as a fixed solution – the simplicity of control has helped remove previous perceived obstacles. It is clear that huddle rooms are now one of the key battlegrounds for VC hardware manufacturers, and we will likely see some real innovation in this space over the next 12-24 months – not just in hardware, but in interface and call methodology. Having said this, some people will want to keep using audio over video, hence the importance of solutions being available that allow for high-quality audio whilst delivering high-quality video."
It's a big 'Yes' from Steven Ansell at Comstor. "You see the change with the number of people walking around with a phone stuck to their face! It's the same at work. Better bandwidth and service providers bringing 5G on-stream enables easier and better use of video. IP removes the burden on PSTN, and applications now deliver the ease-of-use, choice and performance users demand. Room systems, huddles, endpoints or mobiles, the option of video is welcomed by many."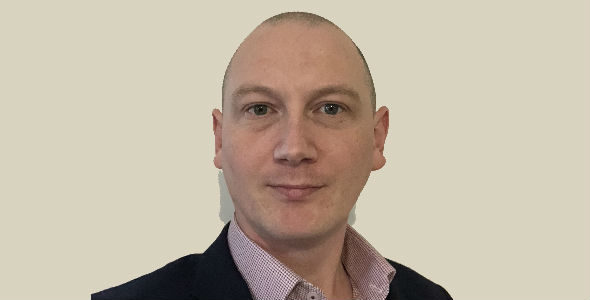 On the other hand, Simon Hughes at Trust Distribution, says not.
"No, the audio market is still very popular and widely used, video conferencing is becoming increasingly popular but if you lose a video image during a conference call the discussion can still take place but if you lose audio then that is the meeting over.
Video conferencing has undergone much development recently to make it a simple and effective form of communication, however there is still a stigma attached, as this was once an area that was very technical and difficult to set up. And although this is no longer the case, video calls are still relying on the quality of the endpoint and broadband speed to ensure an uninterrupted meeting takes place."
Looking back, Tim Mercer at Vapour Cloud says that whilst there is undoubtedly still some resistance to use video, much of this stems from how clunky or frustrating it used to be, to integrate into the comms stack.
"Usability depended on the download of apps, browsers-of-choice, the devices being used, and so on. Now with WebRTC, all you need is a link and a connection. Once people get over any initial uncertainty about using video conferencing, it becomes second nature and by far increases the 'human' nature of digital communications, which can otherwise feel a little soulless at times."
Ian Brindle at Nimans only sees sales opportunities here.
"What we are finding is where people would have invested in a high-end audio only solution into a meeting room environment, they can now add video for almost the same price as part of a huddle room collaboration solution. It makes common sense for them to do so."
However, Brindle adds, "At the lower end of the market audio-only is holding its own but in the majority of huddle space sites video is being introduced more and more, working in tandem with audio."
Has WebRTC overtaken this market like many predicted?
Rather than over-taking the market, it is adding additional functionality and expanding, Joel Price, at ScanSource, says being able to add Bob from Basingstoke into a call at a moment's notice – 'that's powerful'.
"WebRTC is still a little patchy, with restrictions in different browsers so most providers will still provide a native application where they can ensure that all elements will work. Until WebRTC is genuinely able to provide a native app experience, it will likely be the choice for occasional and one-off users."
"It has not overtaken the market," says Simon Hughes, at Trust, "but is used and works well alongside it. Using WebRTC on its own could mean the user experiences poor quality but integrate it with audio and video conference units and the result is a high-quality conference."
Steven Ansell at Comstor, notes that increasingly users don't want to download apps.
"In the case of Webex, there is a signification rise in the number using the WebRTC option of joining meetings. In many cases, where compliance and security concerns prevent the installation of downloaded apps, the simplicity and security of browser-based conferencing enable participation and collaboration. Quality is better than ever too, and providing options, be it an app, phone or browser is highly inclusive and, consequently, more productive."
Ian Rowan at Wildix says it's not overtaken it but its growing daily.
"With technology like WebRTC, every device can be a video conferencing unit, your laptop, your desktop, even your mobile device, all you need is a web browser and a webcam. There are many conferencing solutions that end users can purchase directly that are based on WebRTC and this will have a negative impact on the available revenue to channel partners who don't have a WebRTC product in their portfolio."
Looking ahead, Rowan believes that as the use of video grows then the tools available to use within these virtual meeting spaces will need to evolve too.
"I don't mean devices like a 360-degree camera or smart boarding solutions although these are very good, I think the future of Video Conference comes from fully immersed conferencing with augmented reality and virtual reality headsets. Participants will get a full experience of a face to face meeting and this will take away some of the bad perception or poor expectations of many current video solutions. It would also be great to choose the meeting rooms within the space where one day we could hold our meeting within the oval office and the next day on the beach in Barbados."
Ed Says…
I'm not sure why, but I was surprised by the general mood of positivity over WebRTC. Never the less, whilst this technology is clearly growing it is up against the marketing machines and muscle of the larger team apps players. However, as far as I am aware none of these big firm apps can actually work with each other in any meaningful way which leaves me to think that there's a shakedown and a consolidation likely to occur sometime in the near future.