The growth in the unified communications market is providing a headset sales bonanza for the channel. Comms Business talks to the key players in the market to see what models are popular and find out what the technology trends are.
Not so long ago headset suppliers used to take the headset high ground surrounding ergonomics, comfort, noise cancellation and Health & Safety and use these factors to try and drive the market for their products. Likewise, any sniff of a call centre triggered a stampede of suppliers keen to get in on the likely job lot of headset sales that could ensue.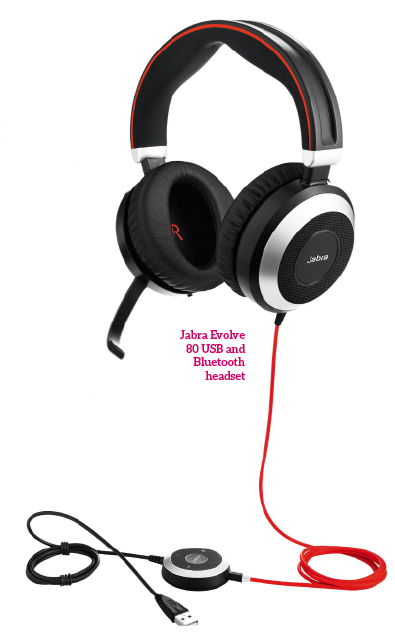 Whilst all those factors remain true and valid reasons for the use and deployment of headsets I can't remember the last time a concern over  'spiking decibels' reared its worried head to me in a press release.
And the reason for that is because unified communications has become the headset market driver du jour with a sub-woofer growl coming from an ungainly rude and sycophantic rush to claim models to be 'Lync compatible'.
So let's see what the vendors and distributors are saying starting with Nimans who shift a lot of headsets in to the channel.
What are the Market Trends?
Tom Maxwell, Head of Dealer Sales, Nimans says the best-ever cordless headset sales are now being generated in the general market.
"In fact I've been reliably informed that by the end of this year cordless revenue will overtake corded revenue for the first ever time. This is a watershed moment. Even traditional call centres are embracing cordless much more now. People are seeing the benefits of greater productivity through multi-tasking and therefore understanding the advantages. The message is getting through. Traditionally call centres have always been a bit reluctant to go down this route as they wanted staff remaining at their desks. But they now have the ability to reduce the wireless range to stop staff wondering too far away. I think the whole world has a thirst for wireless. Mobility trends and the internet (through Wi-Fi etc.) are changing people's mindsets and general expectations. We have one particular reseller selling over 100 cordless a month compared to 20-30 a month just a few years ago.
UC end point demand is massive now. I would say this is another factor in the growth of cordless. There's more adoption of smarter and more agile working practices such as working from home. We are seeing some big companies downsizing with buildings getting smaller and desk space becoming a premium. A lot of UC headsets are being sold with a pouch as people are travelling around and working from various locations. BYOD is another contributory factor with people using headsets with their own tablets and smart phones etc. It's a seamless experience. We are now seeing the beginning of what was first muted 5-10 years ago, where the standard office phone is still there, but communication is slowly migrating onto a desktop. The younger generation are driving these trends. They feel completely natural wearing headsets for their own music (even big cans) and don't see any difference in the workplace.
Manufacturers have developed headsets with active noise cancellation to shut out background noise. If you are in a busy train station or airport for example, headphones can create the impression you are in your own office. Equally there's the ability to counteract unwanted distractions and noise when working in open plan offices- enabling people to be cocooned in their own work zones. More and more technology is being packed into today's headsets. There's a blur between leisure and lifestyle technology and working tools. It's gathering momentum."
Jane Craven, Director of Sales at Sennheiser Communications, echoes the UC growth trend.
"It's clearly and strongly driving growth in the market and has effects on the choice and requirements of a product, company infrastructure and the methods of selling.
One of the biggest ways it impacts is on the kind of people that are starting to use headsets. Now it's not just the people who had a regular requirement for a headset, we're seeing lighter users who might only talk two or three times a day who suddenly have different requirements, such as being able to listen to music. Rather than just being a communication tool, it's also a comfort tool that can help distract from an environment and that offers a number of key features that are in demand.
Some companies or individuals are looking to use large, closed, over-ear cups that are good for music but unfortunately are not so good for speech or long calls – try putting your fingers over your ears and reading this article out loud and you'll see that it's not a natural experience. In an on-going quest for an even better user listening experience, Sennheiser has created a unique new way to experience sound on calls whilst having a headset with HD Stereo sound to enjoy music in the MB Pro 2. We call it Sennheiser Room Experience. By externalising the sound from your head, Room Experience gives you the impression that you are having a conversation with a person in the same room. This more realistic sound gives you a more natural and comfortable listening experience whilst enjoying your music in full HD without the need for large closed back cans."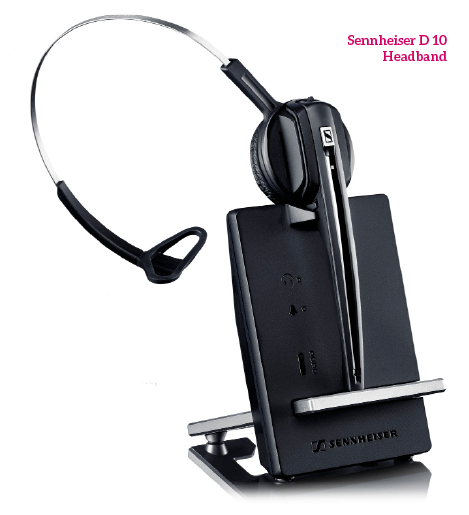 Paul Dunne, Head of Channel Sales, UK & Ireland at Plantronics says that people are increasingly using multiple devices at once to do their jobs, and all of these technologies – from PC to tablet to mobile – can be operated as a phone.
"There is an obvious convenience factor that goes along with this, especially for flexible workers and employees on the move, but there is also a growing incidence of communications chaos. It's not uncommon to see someone juggling their smartphone, tablet and PC softphone in an effort to answer an incoming call."
What are the Popular Models
Tom Maxwell at Nimans points out that UC, Bluetooth, multi-device solutions all being paired to the one headset are growing significantly.
"Whatever form of business communication is being used – from a desktop (via Lync/Skype For Business), a smartphone, tablet, in the car or at your desk. There's been a massive impact and this area is only going to get bigger. UC headsets are becoming even more affordable which will fuel further demand."
Alan Smith, Senior Global Audio Product Manager at Logitech for Business says that by volume, corded headsets dominate and not surprisingly as there's a pretty strong correlation between price and volume.
"We continue to sell a tremendous quantity of our 'consumer' headsets into business environments, but of the millions of headsets we sell an increasing proportion are now our business focused headsets. What we're finding is that customers large and small are willing to step up in price to get UC-platform certified products (Lync, Jabber, Skype), improved fit and quality."
Jane Craven at Sennheiser Communications
"Given the increasing demand for headsets in modern businesses it's not surprising to see that our Culture range of value-driven headsets is currently one of the most popular models. These still offer many of the advantages that you'd find on higher end devices, such as noise cancelling, HD sound and acoustic protection and importantly are very comfortable to wear for extended periods. There are also double-sided models for noisier environments, so these tick a lot of boxes when it comes to more casual users who want many of the same benefits at a low cost. Our Circle Series of mid-range headsets are also very popular and offer excellent value and superb reliability for all-day use. These both allow new users to take advantage of many of the current trends for a very small outlay, so really appear to be driving the market and in turn helping to boost interest in headset use in general.
Obviously it's natural for price to be a strong factor, particularly for new adopters, but moving through the rest of our range we tend to find that each are fairly equally popular depending on their intended use. We have a wide range that are well tailored for specific needs, and have intentionally designed them to cater for different user scenarios. We find that the most popular do fall in line with whether users are demanding the best in comfort for all-day use, flexibility for being able to move between platforms and environments easily or a more value-driven solution for more casual operation.
The 'one size fits all' approach isn't really the way we see our business evolving when it comes to providing the right solution – tailoring the specific features and benefits of different lines is a more effective method of providing a product that really works for the individual."
Paul Dunne at Plantronics says that businesses are looking to headsets that unify the communications experience across their employees' devices.
"Our most popular products are those that automatically answer a call once a user places them in their ear regardless of whether it comes through to their mobile, tablet, or PC.
What's attractive about these technologies is that they reduce stress for users. Imagine you are stuck in traffic and late for a meeting. Being able to just put on your headset and dial-in remotely is much simpler and less anxiety-inducing than having to find a device to call with while simultaneously keeping one eye on the road and worrying that you are holding up your colleagues."
Is there a VoIP/Lync/Skype Effect?
"Yes,' says Alan Smith at Logitech for Business.
"It's increasingly considered essential for headsets to be optimised for UC platforms. Products should have the ability to answer an end-to-end call directly from all UC audio models, which means being compatible with Skype for Business and Cisco amongst others.
We also find that there is a greater awareness from business end users that they have to go beyond the basic deployments to ensure user adoption of the new UC services, and therefore show return on investments. Decent headsets – as well as video endpoints – are critical for this."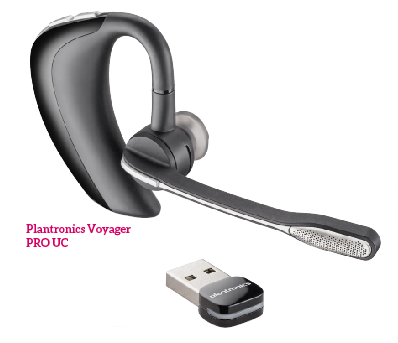 Tom Maxwell at Nimans notes that a few years ago there was a strong temptation for businesses to buy Lync/Skype For Business enabled desk phones but now they realise a wireless headset can often be much more suitable and beneficial.
"With every Lync/Skype For Business licence a headset should be considered as they provide much more flexibility and freedom."
Paul Dunne at Plantronics says that softphones have taken off in a big way for businesses.
"Employees are recognising the value of Unified Communications platforms such as Lync, Jabber, and their equivalents and want devices that allow them to make the most of this software. That said, PCs have a number of audio channels and users will need headsets that can differentiate between these. For people that listen to music while working, for example, a device that automatically pauses a song whenever they receive a call will be hugely beneficial to both them and their callers."
Are Wireless Selling Well And In What Typical Applications?
Are wireless headsets selling well? Absolutely says Tom Maxwell at Nimans, "Mobility is the key driver in this sector and Jabra, Sennheiser and Plantronics have been making quality products for years. Devices can be used for business and personal use. BYOD continues to blur the boundaries between work and home technologies and headsets fit into this category. They are viewed as personal devices to listen to music etc. as well as being an invaluable work tool."
Alan Smith, Senior Global Audio Product Manager, Logitech for Business
"The growth in wireless headset sales is outpacing that seen for wired headsets although in absolute terms, it is still a slightly smaller total. What's interesting is that the market is seeing a slowing growth of multi-connect headsets; i.e., those that connect to desk phones AND computers and an increasing growth of USB only wireless headsets like our own H820e. This would seem to indicate that companies that were keeping their fingers in both pots (desk phones and soft phones) are slowly moving towards a 100% soft phone focus – they're buying into the UC dream."
Jane Craven at Sennheiser Communications points to DECT models.
"Good quality DECT headsets provide office-oriented workers with comfortable, all-day use and the flexibility to get up and move around the office – perhaps to go to the photocopier, coffee machine or to discuss something with a colleague without interrupting a call. They have good range and offer a benefit over Bluetooth of allowing a much higher density of units to be operating within one small area.
Bluetooth headsets offer an additional layer of convenience and are popular with those that need to stay mobile and migrate between different forms of communication – for example moving from a desk space to a car and continuing a call or being able to communicate on the move.
As Bluetooth has advanced and improved it has become far more suitable for typical business use. In fact for both of these solutions the increasing popularity has been driven by significant improvements in call quality and noise cancelation that makes moving between these environments possible without affecting the clarity of the call, either for the listener or the speaker.
Wi-Fi headsets are not particularly prevalent quite yet. There are Wi-Fi headphones and telephones, but headsets are more problematic due to demands on battery life, though it's surely just a matter of time before these issues are resolved and we see a wider roll-out of these sorts of headsets."
Paul Dunne at Plantronics believes that wireless headsets are increasingly popular, and with good reason.
"They allow users to be more natural when they communicate, and of course more mobile. Some of us prefer to stand up and walk around while on a call, or may need to slip into a quiet space mid-conversation to hear a customer. For people working flexibly from home or their cars, wireless headsets make it easy to multitask. With these users can do their housework or drive between meetings while remaining fully engaged and ready to contribute to a discussion when needed."
Ed Says…
Marketing speak of the month must go to Sennheiser with their 'Sennheiser Room Experience'. Apparently by 'externalising the sound from your head, Room Experience gives you the impression that you are having a conversation with a person in the same room'. This is such a fantastic piece of tosh that the firm has even gone so far as to trademark the phrase 'Room Experience'. I would urge anyone who has not thus far had a room experience in their life to have one ASAP and let me know how it was for you.