SMEs are now understanding the benefits their companies can get from unified communications (UC) which means the market just got a lot more exciting for resellers. Comms Business Magazine examines the opportunities.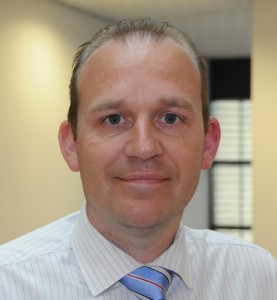 It's taken a while but SMEs are finally getting the unified communications message loud and clear. That message, drifting in a trickle down from the Enterprise market is flowing more reading to a cohort of firms keen to know how to improve their 'customer first' approach to business at a time when they are also starting to hear about digital transformations (DX).
The SME issue with DX is that whilst in most cases that transformation is very complex for many to grasp and potentially more expensive for many to afford the key DX message of making Enterprises more agile is fully understood.
Agility and responsiveness are the cornerstones of SME differentiation from their larger Enterprise competitors so any increased threat coming from that direction would be most unwelcome.
Therefore, SMEs are increasingly more receptive to the idea that UC will improve their own team collaboration and productivity. At the same time SMEs are also adopting a 'mobility first' strategy where applications would really benefit from being integrated in to their overall UC strategic deployments.
Paul Clarke, UK Manager at 3CX, defines three types of mobile worker.
The Mobile Worker. If staff are on the road all day and based in multiple locations, whether civil engineers or salespeople, the strategy needs to support workers who will be constantly on the move, and unwilling to carry a device much bulkier than a tablet or even smartphone. A good example of this would be the Avante Care and Support Team, which has staff constantly travelling to provide home care.
In this situation, SMEs need a PBX which offers staff a dedicated phone line which can be accessed via app over any device, at any time. Done correctly, the SME will see more productive workers, lower costs, and increased safety as workers are always in touch. However, for this strategy to work, the business needs to know its PBX will truly support any device; and that it will always be able to reach workers, no matter where they are and what they're doing.
The Remote Worker. The benefits of remote, flexible working have bene re-iterated: workers are happier, more productive, and waste less time travelling. The business also benefits from a more productive workforce, as well as reducing the amount it needs to spend on office space and equipment. A good example is NANT Ltd who have several employees permanently based from home rather than working from the company office. The benefits of UC are clear: workers can be essentially part of the office, with all the business and social benefits that includes, without having to be part of the office furniture. However, guaranteeing this experience is critical for this strategy to succeed: if a workers' home phone and laptop are seen as the inferior choice to a desk phone and desktop, the remote working strategy will fall flat.
The Out of Hours Worker. Workers who need to be on-call whether in or out of the office, such as doctors or mountain rescue services, need to have consistent communication at all times: whether they're in the office, or at home on their smartphone. The reliability and affordability of UC become critical in these situations. However, in these cases, being able to guarantee the service at all times becomes vital.
Clarke says, "From the point of view of the channel, regardless of the precise strategy an SME takes, the channel strategy remains the same. With SMEs unlikely to have the money, skills, or knowledge to manage and implement unified communications systems themselves, the channel needs to offer the simplest possible solution: whether over the cloud or in-house. This may mean providing a product that's simple to run; it may mean offering UC as a Service; or it may mean offering an in-house managed service. What's certain is that simplicity is absolutely key."
Paul Burn, Head of Category Sales at Nimans, believes there is little doubt the role of mobility is playing an increasingly deeper role in the SME arena.
"Step back five years and it was predominantly an enterprise-level solution, but not anymore.
Mobility is an important factor in most comms solutions today but integration is the key focus now. Obviously the mobile phone is an intrinsic business tool and its role is paramount but it's not necessarily the first port of call. It all depends on the framework and make-up of a company.
The UC conversation can be spearheaded by mobility or not. It depends what the end user is trying to achieve. UC still means different things to different people which further clouds the issue. It could just be making sure a mobile works on a phone system or having presence and applications with full mobility. In SME land I wouldn't say there's any universal way forward. One set of clothes doesn't fit all. But the market is definitely growing because technology requirements and reduced costs mean it's no longer restricted to just big companies. Everyone is driven by technology where consumers are leading the way. Individuals demand the same levels of accessibility. SME's can now access the same levels of performance once restricted to much bigger operations.
UCaaS a Hit with SMEs
Mini Biswas, Solutions Specialist at Node4, acknowledges that with the increasing penetration of UCaaS, UC is becoming much more accessible to SMEs and provides an enormous new opportunity for resellers.
"UCaaS models can provide an enterprise-level feature set while simultaneously lowering operational and capital expenditure, by consolidating all communication, including telephony, email, instant messaging and any server-based application, into one seamlessly integrated offering. And now, increasingly, SMEs are starting to adopt 'mobility first' UCaaS solutions.
Increasingly employees within SMEs expect to be connected anywhere, at any time, as they are in their personal lives. Essentially, they expect the same degree of flexibility, performance and ease of use that they get on their mobiles from technologies in the workplace.
We have customers who utilise collaboration tools within multiple office locations (rich content sharing, video, IM&P) via various devices. Users who are working remotely need to be able to have a similar experience, regardless of device or location. So, when connecting from a mobile device they expect to be able to do this quickly, reliably and with access to the same features as 'fixed' users. (We adopt this approach at Node4. It is common to find our employees collaborating across a number of different locations and devices, be it at a Node4 office, a customer site or even a coffee shop.)
SMEs who don't integrate these tools in the workplace, or supply the appropriate degree of functionality, will soon find their employees going 'off piste'; using their personal Skype, WhatsApp or Facebook accounts to communicate with external parties, which can present a major security risk.
Incidentally, another strong (and often overlooked) selling point of UC systems in general is often their enhanced reporting capabilities, which can be instrumental for business success and growth."
Steve Harris, Managing Director, SIPHON & EVP Unified Communications, Nuvias, says that there was significant growth in the adoption of UC services within the SME during 2016, a trend which is continuing and looks set to further accelerate this year.
"The demands of the SME are becoming increasingly complex as their desire for advanced UC solutions, of the ilk normally reserved for the capital budgets of an enterprise, become more typical. The UC-as-a-Service (UCaaS) consumption model is growing in popularity and means that SMEs can now afford an advanced UC solution without needing to make a significant upfront capital investment.
The net result is substantial productivity gains for these smaller businesses. The emergent focus for SMEs today is all about the integration; between voice, IT and video; not least because consumers who use Skype and Facetime at home increasingly expect access to comparable services in the workplace.
Providers who can seamlessly deliver this integrated UC experience for the SME environment, serving both fixed and nomadic users, across a combination of PC soft-clients, handsets and mobile devices, will be the ones that prevail."
Paul Burn at Nimans says cloud-based technologies are
not dominating.
"In many ways how a solution is delivered isn't the overriding factor. It's about finding the right way forward for your customer. That could of course be cloud and its role is growing but I don't think it's driving the UC debate."
CAPEX is Long Gone
According to Rami Houbby, Managing Director of NFON UK, the days that SMEs were restricted to relying on heavy and CAPEX intensive hardware for their data are gone.
"Cloud-computing has simplified the delivery of all business applications over the business network infrastructure, from operational systems like CRM, to essential IT services like storage and email. And as the cloud has changed the game for data, it also stands to revolutionise the voice market.
Remote working has been the biggest driver for SMEs to switch to cloud telephony. Work is what you do not where you go and with workers spending an increasing amount of time working outside of the office, the move to a mobile first strategy is both commercially and technologically advantageous.
However the benefits of cloud telephony don't end with Presence, it also enables advanced functionality around FMC, IM, chat and video conferencing - plus it has a host of additional features that enables a SME to become more productive, such as call recording options, call groups, options to listen into calls for training and creating/reviewing reports on demand.
The feedback that we are getting from SMEs on our Cloud Telephony System has been phenomenal. The consensus among SME clients is that it's incredibly easy to use and configure, very reliable and really good value!"
Mark Russell, Director of Operations UK & Ireland at UC vendor, Swyx commented, "Whatever the type of technology, SMEs are now consciously asking suppliers about cloud models. UC is no exception with hosted communications set to overtake on premise deployments this year.
However the definition of UCaaS can be widely interpreted and in many cases it is an exaggeration to call many of these deployments true unified communications. Why? because many cloud communications services are being delivered in isolation, with no scope for integration with other back-office applications.
In Swyx's opinion this is merely a halfway house that ticks the cloud box but misses out on the 'unified'.  To really add value, the channel needs to be able to offer multiple hosted applications together, drawing on expertise in APIs and other open standards to fully connect the 'communications' element with other hosted applications from CRM through to Email.
Not every customer will necessarily need or want such a customised solution or indeed some may still favour owning their IT, so Swyx will offer choices for all scenarios including vanilla UCaaS, a highly customised and features based solution and continued support for traditional on premise or capex-based options."
Keep It Simple
Robin Hayman, Director of Marketing & Product Management at SpliceCom, says that in its simplest form, UC increases overall productivity by simplifying life for the workforce when it comes to internal and external communications.
"This is achieved by reducing the number of devices and interfaces used for communications during the business day, integrating (or unifying) applications so they work together and making them easier to understand, use and support. The mobility first ethos becomes more powerful when applications are effectively integrated, often reducing the need for multiple devices.
Workforce Mobility, Business Analytics & Call Recording are all key drivers for our sales of our UC platforms at present. But coming back to real basics, answering phones calls is still a business-critical requirement for most businesses.
As always, it's a case of matching technology to needs. Mobility is all about increasing efficiency whilst reducing the costs associated with building purchase/rental. Business Analytics gives management the company performance info they need to make better informed decisions about all operational aspects. Call Recording is becoming ever more important as regulation and compliance becomes key for more and more market sectors.
Each individual business is unique. It therefore follows that the applications and components encompassed by Unified Communication will differ on a company-by-company basis, based upon what is relevant and useful to a particular organisation. This means that Unified Communication will be the interaction of some, or all of the following applications; Voice, Workforce Mobility, Messaging, Analytics, Conferencing, Presence and IT Convergence.
The demand for UC is steadily increasing as it offers many productivity and cost reduction benefits to businesses by simplifying the way employees communicate with colleagues, suppliers, customers and prospects through the convergence of voice and IT applications. It therefore follows that modern, Unified Communication/Business Voice/IP PBX systems, like SpliceCom's range of cloud, on premise and blended solutions, are perfectly placed in the network to assist with the consolidation of voice services with business-critical IT applications across an IP infrastructure."
Simpler for the SME
Jon Seddon, Head of Product Management at GCI Group, says one of the reasons UC is finding more traction amongst SMEs today is that it has become easier to deploy.
"The cloud is a key part of this for the simple reason that is has become easier to integrate with existing solutions. Very few customer sites are 'greenfield' and organisations are typically not keen on a 'rip and replace' strategy – at least not straightaway. Where the cloud has helped is making the old and the new work together, until the customer can fully migrate. And undoubtedly being able to deploy directly to multiple devices and keep them constantly updated and patched is a lot simpler when they are connected to the cloud.
Cloud Service Providers have built such a rich eco system of interlocking elements that many of the hurdles of adopting UC are no longer present. This spans everything from integration with legacy systems to providing fully fledged contact centre functionality. Adoption is now also easier with more intuitive software with automatic rollout of new features, an ever-increasing range of compatible devices and training for end users."
Seddon also makes an interesting point regarding the security of UCaaS.
"With an increasingly risky cyber-threat landscape, DDoS and ransomware attacks could paralyse UC-based enterprise communications"
Using a tier one provider means having access to world-class defences against many such attacks. Therefore, modern cloud-based UC platforms are less prone to cyber-attack than would have been the case in the past when hosted locally.
This means maintaining hardware and software at the latest patch level, running a range of threat prevention measures such as upstream DDOS protection. Service providers are also typically implementing ISO27001 and 9001 to guarantee their quality management and data management process."
Ed Says…
GCI makes a great point about Cloud being a great enabler of UC solutions - both as cloud only or in a hybrid model. It's clear that a mobility solution within a UC deployment has become almost de-rigeur. Mobility is a key ingredient when it comes to agility and collaboration so not having a mobile solution leaves you, well, pretty static.