Technology is helping leisure and entertainment companies take their experiences to the next level. Comms Business looks at the opportunities and challenges that are impacting the sector.

The channel has long provided leisure and entertainment customers with innovative technologies to help transform their businesses. Whether giving visitors access to self-service booking systems, or opening up a new world of digital experiences – the channel is arming these companies with the tools and technology to meet and exceed visitor expectations.
Vendors, distributors and partners across the channel have deep experience in selling technologies and products to these types of businesses. Crucially, they are also helping the sector deliver results that showcase this new world of possibilities.
So, how are the technology needs of leisure and entertainment companies changing? Jeff May, sales director, Konftel UK, explained, "The leisure sector in particular has seen some significant changes over recent years with more and more health and fitness centres introducing screens for remote workouts. Guest presenters, even from abroad, can host sessions online and obviously people can join from home too.
"The pandemic kick-started this concept and the momentum continues to build. People using dedicated bikes at home who pay an online subscription to join classes remain very popular too. There's a new generation of fitness emerging. People can work out independently at home or together in classes, inspired by teachers in person or online."
Cherie Howlett, CMO, Jola, explained how her company's partners work with customers in these sectors. She said, "The Channel is in a prime position to meet the dynamic mobile data needs of the leisure and entertainment industry.
"Jola has a process called the Mobile Revenue Generator, which helps partners to identify opportunities within each market vertical in their customer base and pitch unique and differentiated mobile data solutions.
"We have over a thousand partners, many of which sell into the leisure and entertainment market supplying mobile data solutions to cinemas, theatres, leisure centres, theme parks and festival organisers.
"Cinemas and theatres use mobile data in-house as primary and backup connectivity solutions and are used in outdoor screenings. Theme parks and festivals use 4G data solutions to monitor visitor numbers in addition to internal communication solutions."
Tailored solutions
Resellers and MSPs need to ensure they are developing the right offerings for customers in the leisure and entertainment sector, and customer understanding is key to delivering on that.
May, from Konftel, explained, "Good audio as well as clear video is vital for the leisure and entertainment sector. Take the online gym sessions for example.
"Hosts need to be heard as well as seen, so speaker equipment needs to be placed in ceilings or walls as opposed to just at the front of a room. It's important to tailor solutions for individual sites."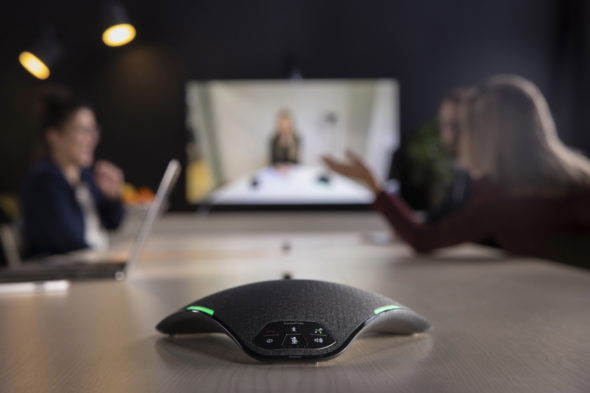 Finetuning leisure centres
To put the needs of leisure and entertainment companies into context, Node4 delivering a hosted cloud environment and comprehensive IT support for Places Leisure, the leisure management arm of the Places for People Group.
The company works primarily with local authorities to run and manage over 100 leisure centres across the UK. It provides gyms, classes, swimming facilities, and a virtual studio. The organisation also offers health-related services, including GP exercise referral programmes, fall prevention classes and weight management courses, plus stroke, cardiac and cancer rehabilitation.
Its goal is to deliver accessible fitness, sport, health, and wellbeing services that positively contribute to local people and their communities.
Places Leisure identified three clear needs. Firstly, it required centralised IT procurement, standardised hardware configuration and a unified approach to IT security and connectivity. But with just 15 employees, the technology and services support team needed external help and support to manage these tasks alongside day-to-day responsibilities.
Secondly, Places Leisure had foreseen a need for a collaborative platform and remote access to connect its expanding distributed workforce. This decision proved pivotal when the pandemic hit and the UK government introduced work-from-home legislation.
Finally, the company wanted a secure, scalable way to manage growing customer demand for digital services — such as class booking and membership payment. The organisation also wanted to centralise its disbursed set of customer databases and outsource backup, disaster recovery, and failover management.
Node4 began its relationship with Places Leisure by signing an agreement to provide IT hardware and equipment to each leisure centre. This included tills, PCs, laptops, wireless network components and firewalls. Node4 also provided network connectivity services to link each facility and connect them with the organisation's HQ. This part of the contract also covered standardised configuration of all hardware ahead of site delivery. In addition, Node4 established and continues to run a ticket-based helpdesk to support staff across the business.
In the project's second phase, Node4 worked with Places Leisure to set up a collaborative platform using Microsoft365 and Microsoft Teams. Finally, Node4 provided Places Leisure with a hosted cloud environment and played a key role in assisting with the migration. The service also provides Places Leisure with managed backup, disaster recovery and failover for improved resilience, responsiveness, and scalability.
Phil White, head of technology services and support, Places Leisure, pinpointed the benefits of working in collaboration with a trusted provider like Node4. He explained, "During this phase of the project, Node4's team proved themselves time and again to be extremely knowledgeable, responsive and dependable. As such, they rapidly became an extension of our team.
"Node4 knows our systems inside out, how to troubleshoot and anticipate problems and understands our culture. All things considered, they were the logical choice when we were ready to migrate to the cloud."
The result was Places Leisure could step away from many of the time-consuming set-up and upgrade tasks with hardware procurement and configuration, as Node4 took responsibility for these areas. In addition, when Covid-19 struck, the Node4 team fast-tracked the Microsoft365 roll-out for Places Leisure so everyone who could work from home was doing so within a fortnight.
In addition, the hosted cloud solution provided by Node4 delivered clear results. White added, "Having someone watching over the servers for us and keeping our infrastructure running as it should, is a huge benefit to our business — particularly in the current climate of increased cyberattacks and ever-more-complex data security and compliance legislation.
"For pretty much the same price as buying the hardware outright, we'd get the server upgrade we needed — and we wouldn't need to look after it ourselves. Instead, Node4 maintain the environment and manage our backup and disaster recovery. We can also request almost real-time adjustments to server core or memory when we need more performance. That is simply not a practical option in an on-premises environment.
"Migrating any IT infrastructure component to the cloud is not a decision to take lightly. In our case, we drew a great deal of assurance from our long-term relationship with Node4. This dedication and commitment have ensured we now have a cloud migration strategy that fits with our short and long-term business requirements."
Opening up nature
Another transformative channel project within this sector took place last year, with technology and connectivity provider Dunedin IT helping a wildlife reserve cared for by the Scottish Wildlife Trust to overhaul its technology network. The project improved the visitor experience, led to a rise in social media engagement and freed up staff to help people connect with nature.
The work was carried out in summer 2021 and has delivered a significant improvement in the stability of the osprey nest livestream, as well as a huge reduction in the time required for uploading videos to its network and social media channels. Loch of the Lowes Visitor Centre & Wildlife Reserve, near Dunkeld (main image, above), now benefits from increased content combined with free public Wi-Fi for visitors.
Jamie Clague, director, Dunedin IT, said, "Loch of the Lowes is a prime example of how leisure and tourism providers can use technology to improve the guest experience beyond simply improving business operations.
"It wasn't just about working the card machine in the shop; the reserve uses technology to help people feel connected to nature both onsite and – thanks to the webcam and social media content – from anywhere in the world."
Loch of the Lowes has relied on technology to bring its wildlife to a larger audience since installing a camera trained on the osprey nest in 2004. However, regular internet outages often shut down the livestream.
Slow connection speeds also often required staff to leave their other responsibilities to upload social media content. In addition, the poor internet connection meant that staff could not access membership information or run the till at the gift shop, both important additional sources of income.
Emma Castle-Smith, visitor centre assistant manager, Scottish Wildlife Trust, emphasised the clear results the organisation has seen through this project. She explained, "An important part of our job is to keep people engaged with wildlife, even if they're unable to visit the reserve. The faster and reliable internet connection means our staff are free to do what we do best: talk about the environment and wildlife on the reserve and help people connect to nature.
"Thanks to the Wi-Fi throughout the visitor centre and hides, we're also seeing more visitors share their experience with friends and family online, amplifying interest in Loch of the Lowes and hopefully encouraging more people to feel connected to nature."
The visitor centre provides an important window into the lives of iconic Scottish wildlife including ospreys, red squirrels and beavers. It helps people feel more connected to nature and learn how they can act to save it.
Mapping footfall
Local authorities can also be vital in helping local leisure and entertainment companies embrace new technologies. A £1.3M framework between Durham County Council and technology integrator North was recently set up to help the county with its Covid-19 recovery plan, with businesses set to benefit from free town centre Wi-Fi.
North's seamless Wi-Fi provision will help the council support local businesses with smart footfall data captured to shape planning around visitor requirements. The installation will allow the council to understand visitor trends including new and repeat visitors, the length of time spent in specific areas and the routes taken through each, day and night-time for economy reporting, and monitoring the effect of high street changes regarding planning and regeneration schemes.
Due to the challenges faced by Covid-19, the project objectives have expanded to support the council's recovery plan, with the infrastructure now also to be used to improve public safety including decisions made around safe physical distancing. Wi-Fi and footfall data will also allow the council's tourism team to promote local destinations and events, including an annual food festival, through targeted promotions.
Phase one of the project was completed in March 2021, with Bishop Auckland and Stanley town centres both benefiting from the new wireless infrastructure, with North set to deliver the technology to Seaham (pictured below), Chester-le-Street, Barnard Castle and Durham City Centre this year.
Cllr Carl Marshall, Durham County Council's Cabinet member for economic regeneration, explained, "We are committed to our plan to further regenerate and invest in the county's towns and villages to ensure communities can benefit from thriving and sustainable high streets and centres.
"In this increasingly digital age people are finding more ways to connect with each other. This project will enhance the experience for residents and visitors, attracting more people into our towns, increasing footfall and levels of spend, and boosting our visitor economy particularly as we look ahead to the county's recovery from the coronavirus pandemic."
David Ruthven, sales director at North, added, "We are thrilled to be working in conjunction with Durham County Council on the roll out of the wireless infrastructure across its towns, combining the latest technology with innovative software to gain more than just the supply of public access Wi-Fi, allowing the council to understand visitor demographics and make informed decisions in line with local requirements."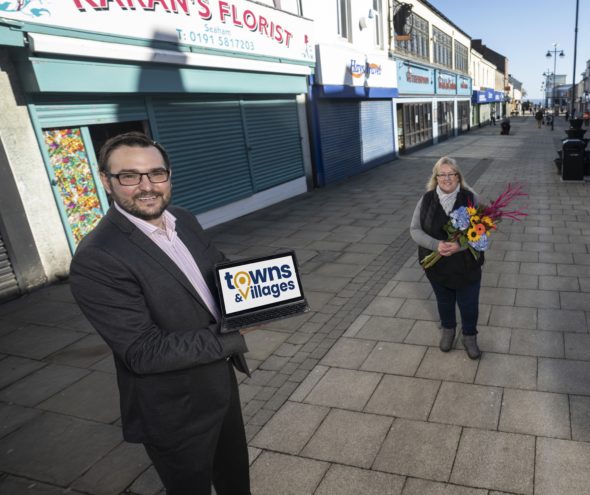 Expert guidance
These case studies are just three examples of how channel companies are supporting customers in this sector. But – just like leisure and entertainment companies themselves – the possibilities are almost endless.
In terms of additional technologies that leisure and entertainment companies are procuring right now, Howlett, from Jola, discussed how mobile data can transform access at leisure and entertainment venues.
She explained, "Many leisure centres, run with minimal staff and operate door entry systems. Some systems rely on a central server, with an expensive router and broadband connection at every site, to manage door access. Rolling this solution out to new sites is expensive.
"Utilising the benefits of Amazon Web Services, Jola created a unique 4G private APN solution for Jola partners to pitch to leisure centres looking to deploy door entry systems across multiple sites operating this way. Private VPN tunnels were added to access control central severs, between the server networks and Jola's M2M 4G network, allowing LAN-based IP traffic to all connected sites.
"This has reduced overhead costs and deployment times. Previously unreachable sites are now easily added via 4G. Security has also improved, as the deployment of a private APN has ring-fenced all end-user sites that require door entry authentication."
May, from Konftel, explained how video and audio technologies are being used by companies within this sector. He said, "Video screens and speakers are becoming much more common. They can be used as information points to convey class times etc. It's important to engage with customers in dynamic new ways. Technology is at the heart of this ethos.
When asked about the additional technologies he expects to grow in usage in the coming years, May added, "Reliance on technology will continue to grow. That could be touch screens through to larger displays across multiple sites with information coordinated. Vendors and resellers need to understand the needs of customers and provide support that is flexible, educational and intuitive."
This feature appeared in our June 2022 print issue. You can read the magazine in full here.