One of the most significant benefits of the Social Wi-Fi solution is the ability of customers to log on to the Wi-Fi using their existing social media accounts like Facebook, Twitter or LinkedIn. After all, it's so much easier than filling in a form, ticking boxes or asking for the Wi-Fi password.
The Wireless Social website defines social Wi-Fi, often abbreviated to SoWiFi, as the term given to Wi-Fi hotspots that allow users to log on to the internet using their social media accounts. It's sometimes also referred to as Facebook Wi-Fi or Facebook Wi-Fi log on, even though other social media sites can be used, such as Twitter or LinkedIn. Social Wi-Fi benefits from a protocol developed by the social media companies to make it as easy as possible to stay connected when using their platforms. As a result, they benefit from increased use of their service, consumers benefit from staying connected and businesses benefit from the consumer data they are able to collect.
Customer data has long been regarded as a currency in its own right and its value is soaring given the amount of money enterprises are spending on getting their customer first or customer led marketing strategies in place.
Is Social Wi-Fi just another part of a Digital Transformation – not just by the social media giants but also by the companies deploying these hotspots?
Well, as Rob Leggett, Sales Director, Wireless and Mobility at Exertis, says, "Digital transformation has a wide definition and will probably look different for different companies but certainly besides delivering value for customers, it should include how a business can use technology to create new revenue streams and social Wi-Fi fits that parameter."
Stuart Bate, Nimans' Sales Project Manager is more certain when he says, 'Social Wi-Fi is absolutely part of the DX mix but it has many distinctive components too and its impact is growing'.
"Everybody wants to be connected these days and Social Wi-Fi is a very effective conduit that provides an important service and valuable data too. We are living in an 'always on' world."
Steve Kent, Director of Sales and Marketing at Purdicom, believes that at its core, Social Wi-Fi is a means to get users on-boarded to your Wi-Fi network.
"It provides a convenient approach, removing the requirement for pre-shared keys, tokens, or the requirement for users to create new accounts which becomes one more thing for them to remember.
Where Social Wi-Fi comes into its own, and perhaps can be more considered a part of digital transformation is in the data and marketing opportunities it provides. As an example, using Facebook login at its most basic level, you can attain the customer login ID (often their email address), gender, age, timezone and language. Pay for more options and you can go so far as to see the customer's likes and interests, invite them to like your site and more. At this point a simple convenience becomes an extremely powerful tool for user analytics, marketing, monetisation and more."
"Is Social Wi-Fi just another part of a Digital Transformation? Yes, in short it is", says Ben Allcock from TP-Link.
"Social Wi-Fi has been around for a few years now and it's certainly gaining massive traction within the retail and hospitality markets.
Many such areas now see it as a vital sales and marketing tool for personalised messaging as well as gathering essential data about footfall and demographics. Most major events now provide a portal to pull in numbers and enable marketing teams to pinpoint users."
How can Social Wi-Fi be monetised?
Rob Leggett at Exertis, says that faster access for customers and authorisation to use the customers profile information for the company providing details such as gender, age, and location.
"By gaining the customers' social media profile in a legally compliant way, the company can start to engage with them in a meaningful two-way conversation. In addition, it immediately increases a company's online presence by driving traffic to a wider network. Customers can share their location and their views to their friends and followers. Marketing through referrals is a great way to get a return for providing good Wi-Fi.
As GDPR takes hold, companies will have to look at their marketing databases. Wi-Fi is a great way to get a database of opted in contacts.
Monetisation can also be achieved through different forms of sponsored advertising and using data analytics to reach the customer with highly targeted promotions and offers just at the right time. For instance, prompting the customer to buy a ticket for the next match whilst their team is winning or enabling a customer to pre-order drinks for the interval. Making additional revenue by this method offsets the cost of the Wi-Fi.
Companies can build loyalty by welcoming back a customer who enjoys instant access, encouraging customers to like or follow them or through a more discreet advertising message present other services. Lastly, the company has gained an extremely valuable asset in terms of data. An e-mailing list that can be used for self-promotion or even sold on to third parties.
In short, Wi-Fi can become a valuable business asset rather than a cost centre."
Stuart Bate at Nimans sees a couple of ways resellers can make money; upfront installation and then potentially selling the data on.
We know many resellers who are making lots of revenue. Users can sign in using their standard log ins or just by grabbing standard data if they don't want to use their familiar social media details. But either way this opens the door for resellers to set up marketing campaigns and special offers etc. from the collected data.
Social Wi-Fi offers resellers the ability to maintain information and databases for customers. It's stored via CSV files and something most resellers should be capable of managing. Obviously it all depends how the reseller has set the contract up with the end user; but in theory they can take control of that data such as spending habits and target and sell that data onto specific markets and companies."
Steve Kent at Purdicom says there are numerous ways in which social Wi-Fi can be monetised.
"This can start with simply charging customers for using the Wi-Fi whether you're charging for the service as a whole, or perhaps encouraging users onto social Wi-Fi by making it cheaper than alternatives.
Social Wi-Fi comes into its own here however with the aforementioned analytics, and marketing. Suddenly with little requirement for information gathering, a wealth of customer data is available. This can simply be a list of email addresses that can be used for mail shots, checking customer birthdays so they can be targeted with special offers (imagine a restaurant knowing someone's birthday so they can give them an unexpected birthday cake for example), or using specifically targeted advertising based on someone's likes and interests. All of this of course can be monetised by selling these advertising opportunities."
Ben Allcock from TP-Link believes that captive portals and free Wi-Fi with terms and conditions have provided the foundation to many successful businesses.
"Monetising Wi-Fi provides businesses with actionable statistics and information about their customers. Advance captive portals which track users by access point and are intelligently gathering information about users which businesses are then able to interpret and use that data to target offers and relevant messages to these customers."
Who is using Social Wi-Fi today and why?
Rob Leggett at Exertis offers a bit of advice for users and operators.
"Customers expect to have good Wi-Fi wherever they go. Not having Wi-Fi or offering a bad service can lead to poor customer satisfaction and that can mean a loss of business. Time limited free service and free slower speeds have been tried but aren't universally popular, so social Wi-Fi is a solution.
In reality, social Wi-Fi has proliferated because many people care only about getting onto free Wi-Fi, rather than the security of their data. Hot-spots are open and dangerous and hackers can exploit opportunities to steal your identity, passwords and other personal or sensitive unencrypted data.
We would always recommend consumers to use a VPN to better secure their connection. Some Wi-Fi providers offer companies the chance to utilise a private network once the customer has enrolled which provides a properly encrypted platform for future conversation. It can also be beneficial for multi-site establishments where private network solutions from companies like Airangel can enable customers to log-in with their own personal SSID name and securely connect all of their devices at any location. Central authentication is a way for companies to have a consistent guest log-in experience."
According to Stuart Bate at Nimans, social Wi-Fi continues to spread much more from just retail, hotels and hospitals.
"For example, care homes is a growing market as younger generations visit elderly relatives. As people are getting older themselves they are also getting tech savvy which is again fuelling Wi-Fi demand even in obscure sectors. It becomes very convenient to use the same log in details that they use elsewhere every day of the week."
Steve Kent at Purdicom says that in terms of his customers, Facebook login as a Wi-Fi option is particularly desirable at the moment due to the data you can gather from it and the massive user base.
"We see this, alongside email address login, as the two most popular options given that at this point we are no longer just providing a means to get online, we are also creating opportunities to upsell the wireless environment to other businesses for marketing and advertising or to self-advertise to ensure customers are aware of services we provide. We have seen social Wi-Fi grow in popularity at tourist attractions, pubs, restaurants, and shopping centres in particular where the most can be made of the data gathered to make customers aware of offers, shops they may not have been aware of, pubs and restaurants in other areas of the country and so on. This can also encourage repeat visits, as customers can gain more benefit from receiving targeted marketing."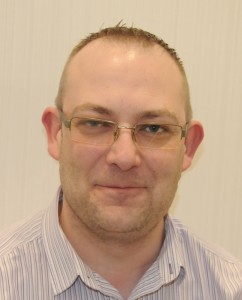 How can resellers get involved?
Rob Leggett at Exertis says his company provides a number of Wi-Fi solutions and complementary software such as social Wi-Fi, analytics and guest on boarding solutions that resellers can provide for their clients.
"For companies, starting a free Wi-Fi service, it can be expensive. Good Wi-Fi is about integrating the right number of access points with an internet connection. It's more than just having broadband. For hotels for example, access points can be a big capital expenditure on top of the annual broadband connection. Establishments don't want to spend money on a free service without seeing a return. Indeed, we work with resellers not only concerning the proposition for the Wi-Fi solution but also the return on investment calculation that can be determined by its implementation with some of the benefits described above. In some cases, the Wi-Fi can be sponsored by a company that can see the return from the marketing benefit it generates. Otherwise, it is a matter of estimating the value it can bring from satisfied customers that spend more, return and help to generate new business.
As customers become more demanding in terms of wanting to stream videos and run multiple applications on their device, the Wi-Fi infrastructure needs to be kept up-to-date to ensure it can cope with the bandwidth requirements. Therefore, it represents a good repeat business opportunity for resellers with a possible full network refresh every few years.
Resellers can also get involved on the security side and because Exertis has expertise in this area, we can support resellers in Wi-Fi deployment and ensure best practice in security."
According to Stuart Bate at Nimans it's very easy for resellers to get involved.
"For example, we have something called Guest Internet Services which is literally a box that can be installed onto any Wi-Fi platform, existing or new. Data can then immediately be collected. Overall Social Wi-Fi is a growing area for us with good margins at the front end and even more for the most savvy resellers based on recurring income."
Likewise, Steve Kent at Purdicom says it's easy for resellers to start to make use of the Social Wi-Fi platforms they provide.
"Encapto in particular is a cloud based solution that's been created with simplicity in mind so there are no additional overheads to worry about beyond licensing costs.
Many of our resellers have found that selling Wi-Fi alone is no longer a viable option. Wi-Fi has reached a point where the market is now quite saturated and so to an extent we find ourselves in a race to the bottom with pricing and margins dropping. Now, it is far more important to be able to offer additional services, to show how this may make the end customer money as well, and even to change business model to become an MSP (Multi-Service Provider) rather than a simple reseller, ultimately guaranteeing an ongoing income. This can require some initial investment in order to provide hosting but should pay for itself ultimately by use of the likes of Social Wi-Fi. Understanding what Wi-Fi can provide you and your customers beyond simple connectivity is fast becoming a key differentiator in the market and with social media so prevalent, this is a simple way to achieve such a differentiation."
Ed Says…
There are quite a few things about Social Wi-Fi and the comments received here that trouble me personally. If, like me, you hate being bombarded by emails and other message types for random services by firms you have never heard of then stand by to repel boarders because that is exactly what you are going to get. I've a perfectly decent data allowance on my phone package so as long as there's 4G I'll stick to that – leaving aside the fact that if I'm out with friends for a meal I'd rather not be staring at a smartphone screen all evening.
Secondly, two of the respondents here openly, some would say brazenly, talk of selling on user data to third parties. Really? You think you can get that level of considered opt in when all you really wanted to do was have a pint and check the football scores?
Just one respondent actually mentioned the GDPR in their narratives – well done Rob Leggett at Exertis. Instances of non-compliance such as these will be meat and gravy to an Information Commissioner just itching to find a decent enterprise sized pub chain to make an example of with a hefty fine.
Longer term, with the advent and availability of omni-present 5G, Social Wi-Fi could become obsolete but until then there certainly are reseller opportunities to be had for some years to come.