Nick Offin, head of sales, marketing and operations, Dynabook Northern Europe, explains how a sustainable IT strategy can help channel companies reach their environmental goals.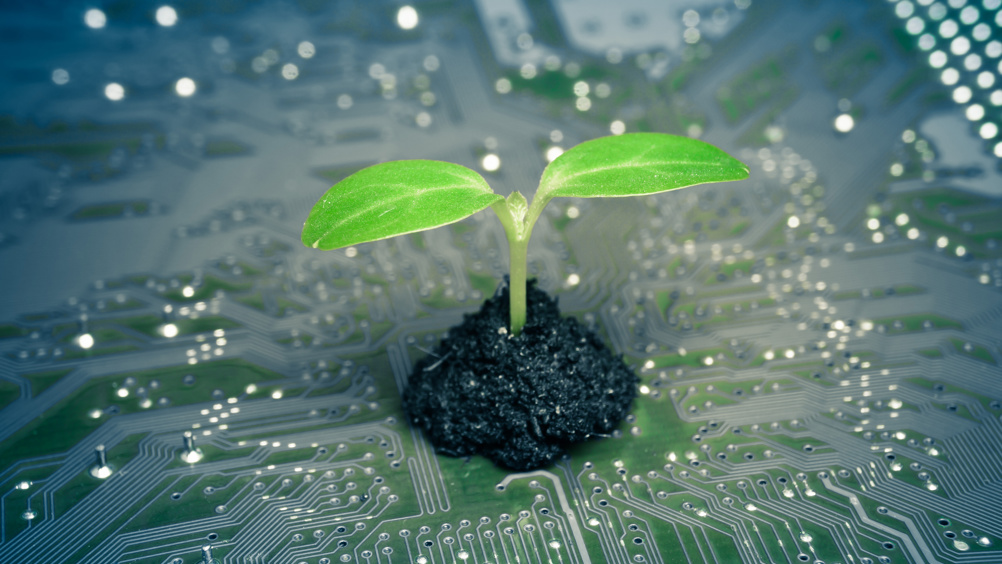 Sustainability has become one of the biggest environmental, economic and social drivers for businesses worldwide. Organisations today are taking the issue seriously and are committing to sustainable practices as a priority. As the negative consequences of climate change become more apparent by the day, it's vital for businesses to understand that unsustainable practices will be more costly in the long run – for their reputation and profitability.
While all industries and sectors contribute differently to emissions as a whole, there is one concept that holds true for all of them. This is that technology will play a crucial role in shaping their sustainability strategy in the future. While technology is not the key solution for a global problem, it does have the capability to increase efficiency, while reducing product and resource waste. For the IT channel however, workers are grappling with the need for flexibility, alongside the urge to see their colleagues and customers face to face.
Sustainable reselling
A clear and well-defined sustainable IT strategy – including a commitment from management and measurable targets – can help channel companies reach social, economic and environmental goals. The IT channel today is in need of support in a post-pandemic world.
A changing customer landscape that is still adjusting to hybrid work, while running more distribution networks with a higher need for security. As hybrid working is here to stay in some shape or form, smarter investments into secure and durable IT equipment will not only save time and money in the long run, but can improve sustainability credentials and create a better and more robust reputation for businesses and partners that want to be greener.
How can channel leaders use technology to solve a problem that seems to be created by technology? The answer is complicated but also clear. IT leaders know they need to consider the impact of the number and types of devices to both power their businesses and sustain it.
Computers, laptops, tablets, phones and printers all invariably have their own environmental footprint. Given that by the end of this year, we will see 6.4 billion devices in use globally as a result of remote working – it might be easy to think that hybrid and remote working is bad for the planet. But that is not necessarily the case.
This article appeared in our July 2022 print issue. You can read the magazine in full here.
While the current consumption of electronic materials is seen as 'unsustainable' by some experts, the IT channel has the opportunity to move away from a linear model and towards a circular economy in electronics, by improving the lifecycle environmental performance of products. For a sustainable, circular economy in the IT industry, reducing e-waste, and using schemes such as reusing, recycling and asset recovery have never been so important.
Greener options
The first way to alleviate e-waste for IT users is with good IT support. IT vendors are the largest part of the technology chain, so it is up to them to ensure that purchased devices last for as long as possible, and that the technology operates smoothly and efficiently. This can be achieved remotely too – general maintenance updates and technical support does not need to be an in-person task.
For resellers, taking stock of their vendors is necessary. Most technology vendors are already taking measures to reduce the carbon footprint of their devices, such as by helping their customers deal with the device at the end of its lifecycle.
Two of the most effective methods are reselling and recycling, which involve either the resale of old devices that are still in good condition, or sustainable recycling initiatives which allow customers to dispose of their items in eco-friendly ways.
A circular model
Does technology help or hinder the channel? The answer of course, is: it depends. Most technology vendors are focused solely on the environmental credentials of their own products. But the channel is more multifaceted than that.
Partners are rarely constrained to a single supplier, and distributors, solution providers, managed service providers and value-added resellers usually build their solutions around several vendors to meet customer demand for flexibility and choice.
There is good news. More vendors are applying more sustainable policies to their businesses under pressure from legislators and customers. Partners that want to be part of these supply chains also have to conform to sustainable practices – and most of them either already do or are taking steps to begin. But technology comes with a cost, and that cost needs to be understood.
Shifting to a more circular model of operating when it comes to technology devices, and improving behaviours when it comes to electronic waste also play a role. But as most channel partners are vendor agnostic, they would be well-suited to taking ownership and responsibility for IT asset management. As key links in the technology supply chain, they're in position to become an intrinsic part of the sustainability cycle that follows technology from its origins to end of life.