National Apprenticeship Week brings together businesses and apprentices across the country to shine a light on the positive impact that apprenticeships make to individuals, businesses and the wider economy. This year marks the 15th annual week-long celebration of apprenticeships and is taking place this week (between 7th-13th February 2022).

Comms Business explores apprenticeships and why channel companies might consider developing a programme to nurture the next generation of leaders.
The Channel is ever-changing, as new developments progress in technology and the world around us — and an industry as dynamic as this must ensure that the workforce it employs keeps up with the pace.
Forward-thinking, proactive people with fresh ideas will be key to the Channel's long-term success as we navigate the evolving tech landscape as well as wider social and environmental issues faced by the UK.
One way to ensure that innovative perspectives and a diverse workforce can thrive in the Channel is through the development of apprenticeship schemes, enabling new talent to come to the forefront and the next generation of Channel leaders to be built up with the necessary skills and knowledge to succeed.
"An apprenticeship programme is an important part of an early career talent strategy that helps companies build their future talent pipeline," said Kathleen Pai, chief people officer at N-able.
"Not only does it give students the opportunity to learn skills and build their own expertise, but it also provides value back to the business. While it is important to meet talent needs, companies also need to plan long term for the next generation of talent to help booster success in the industry – apprenticeships are a key way we can do that."
The skills challenge
Whilst the benefits of running an apprenticeship programme are not always immediately obvious, they are numerous nonetheless and will likely be learned over time, emphasised Donna Bain, SVP people and development at Westcon-Comstor.
"At Westcon we take a socially responsible stance on the development of young people and having a strong apprenticeship scheme plays an important part in this," Bain said. "The pandemic has caused substantial difficulties for youth employment which can be positively addressed through the provision of apprenticeship schemes as a gateway to our industry."
Furthermore, she added, the schemes allow employers to work on developing new employees into those with the skills to complement their business in the long-term — particularly vital as the Channel faces a skills shortage.
"Specialist skills can be hard to access at a young age, so employers can instead find candidates that show the potential and character to develop the right skills over time," Bain said.
Karen Handley, head of future careers at Virgin Media O2 Business agreed that the benefits of an apprenticeship programme can be seen at a time when Channel businesses may be struggling to find people with the right skills, adding that it can make more sense to develop people internally rather than buy in talent for difficult to recruit roles.
In addition to providing a welcome solution to skills shortages, apprenticeships can be a helpful approach to increasing diversity within the workforce.
"They bring fresh thinking, providing a different perspective that's more representative of the future workforce," Handley said. "We can attract a wide range of diverse students and other candidates with very targeted strategies. As a result, our results exceed UK student and employer averages across gender, ethnicity and disability targets."
Gavin Jones, director of wholesale channel at BT Wholesale said that by investing in training people and empowering them with the digital skills they need to prosper in the working world, all whilst earning a wage, apprenticeship schemes can ensure that a wide variety of people have the opportunity to work in the channel.
"A key aspect of apprenticeships is opening the door to those who may not follow linear career paths and dispelling the notion that university is the only route to employment," Jones told Comms Business.
"This is especially important given the current climate and the reality of unemployment for many young people in the aftermath of Covid-19. Companies have a responsibility to tackle the problem head-on and inspire young talent, because potential is not defined by grades."
Virgin Media O2's Karen Handley agreed that apprenticeships present an opportunity to upskill the UK whether companies are looking for technical or leadership talent, whilst playing a 'key part in social mobility'.
"These programmes provide industry-wide qualifications to a wide range of individuals, whether that's helping an individual get a qualification equivalent to five GCSEs or providing a masters qualification," Handley said.
"There are over 700 types of apprenticeships on the market, and Virgin Media O2 runs over 25 different standards. They are tailored to a wide range of skillsets and career aspirations – including out in the field as a fibre engineer or field, in our offices working as a project Manager or business administrator, or more technical office roles as provisioning engineers and data analysts."
By providing a dedicated learning curriculum, Handley said that Virgin Media O2 Business has seen engagement figures of over 85 per cent with a high performing norm of 75 per cent.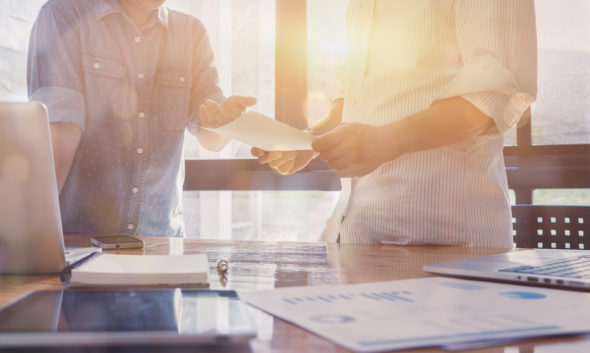 A successful start
If a channel business does decide to launch an apprenticeship programme, there are a few key considerations they should take into account when beginning to plan its development. The programme should be tailored to the company's needs, ensuring that it delivers value to both the business and its employees.
Providing the right level of support is key, Handley said, and companies should consider how apprentices fit into their overall talent strategy.
"It's important to consider the number of people being brought in, as they will need additional support as they are learning. Companies will need to ensure they have the time to manage a scheme and its learners," she commented.
"As well as development coaches offered by training providers, it's also great to have buddies in place, a scheme sponsor and engaged line managers. We also deliver a series of briefings to equip our support network with the knowledge and skills to lead the programme.
"By providing regular feedback, you can ensure your programme evolves with market trends, as well as the requirements of the business and the individuals."
A good starting point for companies who may not know where to begin is to analyse the needs of the business, said N-able's Kathleen Pai.
"Where are your future talent needs? What areas of the business need support today that someone in an apprentice program could provide value? For example, at N-able, we focus our apprenticeship program on our engineering group because this is an area of continuous growth.
"We have immediate, as well as future needs, in this area from a talent perspective. As you begin to establish your program, then you can look to scale strategically to other areas of the business as well."
Ensuring support for the management team was also flagged as a key priority, and Westcon-Comstor's Donna Bain said that a substantial preparation period will be vital for channel businesses embarking on this process.
"As apprentices have often only recently left school, there can be a steep learning curve, so it's important that management are aware of this and know how to manage accordingly," Bain said. "Securing management buy-in at an early stage will allow for expectations to be managed and training difficulties to be minimised."
Whilst management can at first be apprehensive, taking a hesitant approach to the idea of apprentices, Bain said that after going through the programme once managers are often keen to take part in mentoring the following cohort.
"Keeping track of what did and didn't work the first time and consistently gaining feedback will allow a company to adapt the following programme for greater future success," she said.
Running programmes at different levels, such as GCSE and A-Level, is a good way to ensure you can increase the pool of talent attracted by your scheme, BT Wholesale's Gavin Jones said.
He also explained that delivering a blended approach has been a recognised element of success for BT Wholesale in running its award-winning scheme, which is part of a wider BT Group initiative.
"The majority of our training takes place on the job but 20 per cent of an apprentice's time is leveraged for classroom-based learning," Jones explained. "This way, apprentices get to know the ins and outs of working in the Channel on a practical and theoretical basis to develop key skills and thrive. Rotating apprentices across multiple teams is also a good idea, meaning they can gain deeper insight into the wider operation and reach their full potential."
Finally, the process of applying for the programme should be made as simple as possible and businesses should ensure they are transparent about where the opportunities for progression are and what starting salaries will be.
"Apprentices should be paid fairly for the role they will be doing," said Virgin Media O2's Karen Handley. "Businesses should also consider providing resources to parents. According to a survey by the National Apprenticeship Service, 87 per cent of parents give career advice to their children – but up to 90 per cent don't feel well informed enough to offer it in the first place. We've created a dedicated page for parents on our careers site to help with this."
Helping hand
There are many external organisations specialising in apprenticeships that can work with companies to ensure the process of developing their apprenticeship programme runs smoothly, assisting with recruitment and the onboarding of apprentices.
A company's training partner can provide ongoing support to the management team and lay the foundations for a successful programme, Westcon-Comstor's Donna Bain said, but she warned that choosing the right partner for your company is "absolutely crucial" here.
"Different providers will offer different levels of support but ensuring that support is there for both the apprentice and the company is key to running a successful programme," Bain said. "As the partner often manages hiring and onboarding, it is important to ensure that any company values or expectations are shared at an early stage. This better aligns the providers search for apprentices and their support for apprentices with the business' goals, yielding stronger results."
Rob Stevens, operations director at Jola said that the company has worked with three different providers over the years, each offering end-to-end support from recruitment and training through to successful course completion.
"Courses are made accessible using a mix of online and face-to-face tutoring as well as on-the-job training and projects," Stevens commented.
"Our technical support apprentices get the opportunity to start their careers in a fast-paced environment and the chance to develop in both technical and commercial fields within Jola. The blend of obtaining educational qualifications at the same time as learning on the job works really well."
Konftel UK sales director, Jeff May, also pointed out that every business owner with a turnover above £3m is paying 0.5 per cent of their payroll into a National Apprentice levy as part of their corporate taxes, encouraging companies to embrace apprenticeships as an initiative and invest in people.
This feature appeared in our February 2022 print issue. You can read the magazine in full here.