Comms Business caught up with Simon Horton, VP international sales at Sangoma, to discuss the company's latest offerings and the importance of offering adaptable solutions.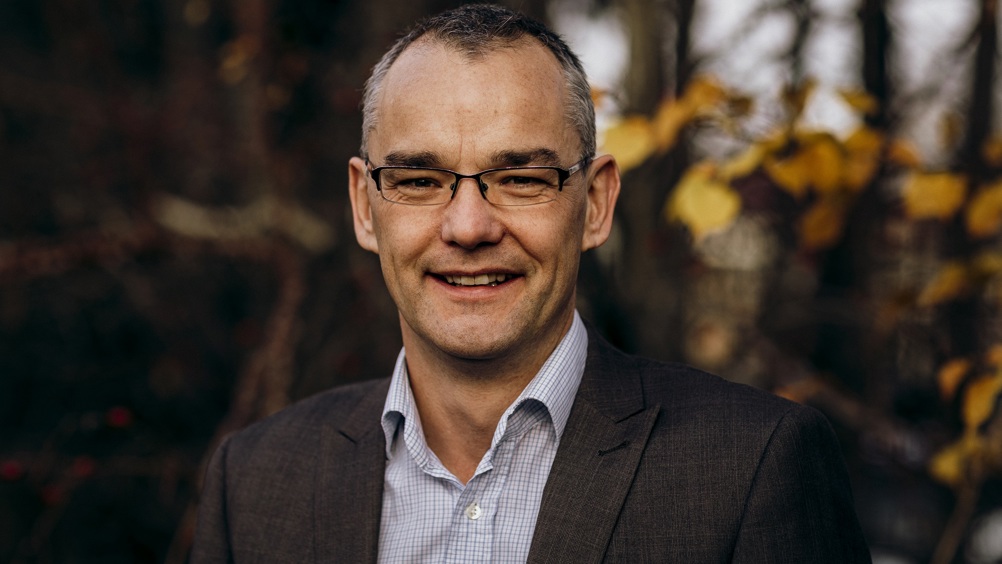 Over the last few months, Sangoma has revealed some exciting changes to its portfolio. The VoIP and unified communications solutions provider announced its recent acquisition of US-based NetFortris, allowing the company to expand its offerings across the pond toward further managed services such as managed security and SD-WAN capabilities.
But for UK channel partners, the big news has been the company's 'Switchvox as a Service' platform, providing a hosted UC solution that allows for flexibility with the benefit of allowing users to bring their own Session Initiation Protocol (SIP) trunking.
Following Switchvox's launch in 2020, Switchvox as a service is now gaining significant interest within the Channel, said Sangoma's VP international sales, Simon Horton.
"It offers the Channel the freedom," he said. "The reseller doesn't have to get involved in number porting and if they've got a good relationship with their SIP trunk provider, we can bring the features of Switchvox and they can marry the two together."
This is something the company feels is unique in the space, Horton said, putting the choice of the Channel and its customers at the forefront and allowing for multiple deployment options.
"We can take Switchvox and deploy it on-premise, we can deploy it virtualised with a data centre, or as a fully hosted, fully managed cloud service from us — or you can deploy it as a service and bring your own SIP trunk.
"We're really about letting our Channel and the end customer choose what is best for them. What I find a lot of our competitors are doing is trying to shoehorn people into a cloud model … and maybe that's not right for that reseller or their customer. We want to offer choice, and that's what we've always been about."
He emphasised consultancy and collaboration are key to the process of being adaptable for both the reseller and the end user, thanks to the ability to leverage Sangoma's solid base of Channel expertise, acting as a trusted advisor and offering tailor-made solutions to the challenges partners and their customers are facing today.
"We're looking for new partners all the time who are trying to grow — we signed a new partner the other day, Dental IT, who are purely in the dentistry market. So we have everything from very specialised niche partners, all the way through to the larger broad lines," Horton told Comms Business.
"We work collaboratively, we build together with our channel, we sell through two-tier distribution … We've been running a channel for 20 years now, and we think of ourselves as channel champions in the UK."
One vendor solutions
As customer and channel needs evolve, Horton notes that the mergers and acquisitions trend is one we're sure to see continue as channel businesses want to buy a suite of products from a single vendor.
"They don't necessarily want video over here, messaging over here, SD-WAN over there — they want one vendor who's going to buy that whole piece," he said. "You can't just be in telecoms, that's the way the Channel is going to proceed."
With the approaching PSTN switch-off, Horton added that he believes there is a real danger of complacency whereby the UK Channel has had almost 'too long' to prepare — noting that perhaps a sharper deadline, such as those seen elsewhere in Europe, would force companies into action.
"Sangoma's view on this is, again, about choice," he stressed. "We have a range of products that fit that market so you don't have to throw your PBX away, you can convert your PBX using a gateway to an IP PBX.
"There's an educational piece that the Channel shouldn't be forcing a particular solution down their customer's throats. They should be giving their customers a choice and offering them a range."
Evolving customer needs
Another trend Horton mused on, growing as a result of the pandemic and the hybrid working world, is the merge of features that were only previously available in the contact centre space seeping down into the smaller end of business with evolving customer needs.
"When you go to a website and see 'sorry, your wait time is longer because of Covid', I think the public has run out of patience with that, they've got to be able to call a company and get service regardless of where they are … that's the biggest change we're seeing right now in the SMB space."
Whilst many channel businesses took the opportunity to learn from and make use of the challenges presented by the pandemic and remote working, described by Horton as 'tailor-made for cloud', those that continued to do the same things really missed out on opportunities for growth, he concluded.
"We've acquired 11 companies in 11 years, we're growing inorganically as well as organically, and that gives us a very wide portfolio so every solution, every problem can be solved in a number of ways. It's about our looking towards the Channel and making sure that they get the best possible experience from us."