Shaan Sood, head of international marketing, Sangoma, explains why retiring the old copper network offers resellers and MSPs the opportunity to guide businesses through their options.

The copper switch off is giving the Channel an opportunity to play a huge role in bringing businesses better options for their telephony and broader communications needs.
For Shaan Sood, head of international marketing, Sangoma, the flow towards all-IP is an exciting time for the industry. She explained the switch off is driving change, but other factors are playing a role.
Sood said, "The PSTN switch off is driving a lot of adoption, as well as the growth in working from home and hybrid working. In addition, the looming recession is making people look at every option available."
It is important that businesses are given options, and not just pushed towards an upgrade that might not be feasible at the moment.
Sood added, "From an industry point of view, we have to make sure we give businesses the options that are right for them – and not just point them to the cloud.
"There are options for businesses to sweat their existing assets by using a VoIP gateway and SIP trunking with their existing PBX."
This is where the Channel is at its best: acting as a trusted advisor to valued customers. Sood explained, "At some point in the future, the customer who was advised to keep their existing PBX, to not incur additional costs they couldn't afford, will be ready to invest in a cloud solution.
"The first port of call will likely be the original partner. By being helpful and trustworthy it means that, when the time comes to make a bigger change, that customer will come back to you."
Insightful advice
So, what options do businesses across the UK have in terms of upgrading their telephony solution ahead of the switch off? "As we see it, businesses have four options. Keep your existing PBX, move to a new full featured UC on-premise solution, move to cloud, or go with a hybrid solution. Each of those has their own advantages.
"The channel needs to be able to explain to end users what the specific benefits are from each option. By extending the lifecycle of existing hardware you can minimise initial costs; by moving to a new on-premise or cloud solution you benefit from UC and CC features."
Sood emphasised the importance of recommending the right thing for the customer. She said, "It's more of a case of listening to individual requirements and making the best recommendation. It's not one size fits all."
Sood compared the current transition towards all-IP to mid-2000s efforts to get older people using computers and the internet. The Channel, Sood explained, needs to guide businesses towards all-IP and that could mean providing the simplest option.
She said, "Obviously, as vendors, we want to sell our own solutions. But as an industry we owe it to businesses, particularly small businesses, to guide them through the transition. You can compare this to silver surfers when we first started moving to digital.
"Now my older relatives are probably better at ordering online than I am, but when it first happened, we all had to help them. It's the same with the copper switch off."
Durable partnerships
When asked what resellers and MSPs should prioritise when selecting vendor partners, Sood discussed a few key areas.
She said, "The first thing is the financial stability, reputation and longevity of the vendor. If you are trying to move a business on ISDN on to a UC platform, you want to minimise further changes for the end user.
"You don't want to have to come back in six months' time and say the chosen platform is going out of business, and they'll need to migrate to a new vendor."
Sood also highlighted the importance of a robust channel programme. She explained, "The other thing the channel is looking for is respect for the channel. They don't want to work with a vendor who will be continually changing their channel policy, or going and selling maintenance direct to the end user.
"We have seen quite a lot of that, and vendors chopping and changing their channel policy isn't good for resellers looking for stability."
Sood added that Sangoma has also found that flexibility is also vital in ensuring all stakeholders are satisfied with a partnership.
She said, "When you're looking for a vendor to work with, you should ask what options and choices they will give you. Is it full cloud or nothing? Because if the options are that rigid, you won't be able to easily fulfil all customer requirements.
"You might end up needing to have different solutions for different scenarios. That means the end user, or your customer, is going to get a different experience depending on the solution they require.
"As an industry, we have to say you can have the same experience – and you deserve the same experience – when you move to an IP solution."
The end goal for everyone should be better connectivity and better solutions. Sood explained what is at stake. She said, "Moving away from the old copper network should make life easier and better, not worse."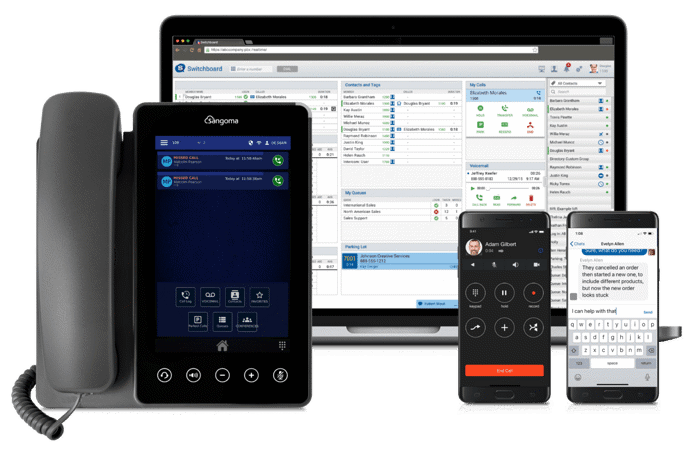 This interview appeared in our 2023 Business Telephony Guide. You can read the supplement in full here.