Amidst uncertainty in Eastern Europe, power and energy has come under the spotlight. Comms Business examines the uninterruptible power solutions on offer across the Channel.

The power landscape is changing across the UK, with new threats to power supply emerging in recent months. Questions about our access to power have been front of mind for many, with the National Grid issuing unprecedented warnings and sharing details of contingency plans should power generation not be able to meet national electricity demand.
In these circumstances, an increasing number of businesses are considering uninterruptible power supply (UPS) solutions as a way to manage the risks posed by potential power outages.
Russell Bulley, senior application engineer, Vertiv, discussed the factors that have created new power challenges in the UK. He said, "There are three main factors that have affected the energy industry in the UK, causing new threats to the power landscape: climate change directly affecting the fuel supply, wasting energy is making headlines, natural energy production as well as the physical resilience of current and future energy infrastructure.
"Heatwaves and droughts are already putting existing energy generation under stress. Secondly, the war in Ukraine has led to supply shortages of power and increased energy costs. And finally, cybersecurity is emerging as a big threat to the energy industry and continues to be a major concern for governments and organisations."
He added the growth in edge computing has increased demand for local power reserves. When asked why an organisation might require an uninterruptible power solution, Bulley explained why it is crucial for enterprises to have a "reliable, efficient power supply to keep operations running smoothly".
He said, "With downtime costing businesses greatly in both monetary and reputational terms, a UPS coupled with the associated battery backup is an essential component of any power management strategy, providing backup power in case of outages or other disruptions."
For Joshua Naylor, divisional manager, CertaUPS, uncertainty around power is constraining existing challenges for many organisations. He said, "2022 was a challenging year for businesses with spiralling bills, economic uncertainty. [Now there are] warnings of mains power instability to come in 2023. For many, losing power is detrimental to business operations, leading to costly downtime, loss of data and safety concerns.
"Whilst a lot of businesses may already have a UPS system backing up their critical equipment, these systems may be unmaintained and not fit for purpose, no longer sized correctly to fit a growing critical infrastructure or simply at their end of life."
Naylor explained why businesses should examine their UPS system and how they can ascertain whether they will still be able to perform when called upon. He said, "Like with all electrical devices, UPS systems contain perishable components which become less reliable over time. Therefore, UPS usually need replacing after eight to ten years depending on the environment.
"Not only will this ensure the UPS is reliable but, in a sector that's constantly evolving, it will also ensure the systems have the most up-to-date technology providing business continuity and peace of mind.
"One of the most significant developments in recent years has been the integration of IoT software to allow for more accessible monitoring, making UPS systems more efficient, reliable, and cost-effective. UPS monitoring adds another layer of reliability as users can monitor and analyse the UPS's performance and status."
Developing an offering
These variables have created a huge opportunity for the channel to guide their customers through their options. Resellers and MSPs looking to develop a new offering, or evolve an existing one, should consider a few areas. Bulley, from Vertiv, discussed the importance of a collaborative relationship between vendors and their partners.
He said, "It's important that MSPs are able to choose the right UPS and battery for its customers' business needs and configure it with a comprehensive understanding of power requirements. Environmental conditions can be a major factor in determining the right solution. For example, if a cooling system is not on the UPS, will it die in a power outage and cause the UPS and batteries to overheat?
"Working with the vendor's technical team, combined with local knowledge will help determine the right system which will be fit for purpose through its life. This will enable the customer's equipment to be properly protected and run optimally to achieve maximum efficiency and service life."
Ryan Jones, business development manager, Riello UPS, also emphasised the importance of teamwork. He said, "The most important thing is to actually work hand-in-hand with the UPS manufacturer. As the reseller, you know your customer base and their requirements, while the manufacturer has the expert product knowledge. So work in partnership, share ideas, share knowledge, share information. Any good manufacturer worth their salt will want to develop a strong working relationship that benefits both parties.
"From a reseller's perspective, it can make a big difference if you see – and market – a UPS as something that provides added-value to your core IT products such as servers, switches, and the like. A UPS system on its own can sometimes be seen as a complex concept, so it's often much easier to bundle it in with other devices or equipment as an add-on, especially to long-standing customers who will trust your recommendations and advice."
Jones added resellers and MSPs should ensure they are provided with the right support from their vendor partners, as well as ensuring they have enough resources internally to make the most of that support. He explained, "Ideally you should look to tap into the UPS manufacturer's knowledge to create your own in-house tools so that your team can effectively sell the products. Manufacturers should be willing to offer enough training and support so that your team have the confidence to answer basic questions and switch sell."
New possibilities
Channel companies should also consider the continuing progress made to UPS systems. Research and development are unlocking new possibilities, as well as adding functionalities and features. Bulley, from Vertiv, pointed out the advances made to battery technology. He said, "Well-known for powering laptops and mobile phones, lithium-ion batteries are now changing the IT industry for the better and some high-efficiency UPS systems are using lithium-ion batteries.
"They are more compact and lightweight, which translates into a remarkable power density level, where less space is needed to deliver the same amount of power. More importantly they have a greater temperature operating range. This means that for some installations natural or fresh air cooling can be used, cutting out the need for air conditioning and the costs of running and maintaining those systems.
"They also have a significantly longer lifespan – on average two or three times more than VRLA batteries. And compared to a traditional VRLA battery that typically lasts three to five years, lithium-ion technology can provide a battery service life of eight to ten years or longer – often outlasting the UPS itself. They can also be used for grid interaction on larger systems creating new revenue opportunities."
Advances have also been made to monitoring and diagnostics, Bulley explained, giving providers and businesses the ability to catch anomalies before they cause issues.
He said, "UPS diagnostic capabilities are also improving significantly, allowing businesses to spot potential malfunctions early, from system issues to problems with individual components. The latest innovations are making equipment even more efficient and durable; control systems have evolved enabling a UPS to move between modes of operation quickly, saving energy and increasing efficiency.
"Insulated-gate bipolar transistor power components have also improved in new UPS systems, with features providing greater power monitoring and control. Communication systems are also possible for remote monitoring of UPS status on a 24/7 basis by the manufacturers who can then instantly respond to issues."
Naylor, from CertaUPS, agreed that reliability and energy savings are critical benefits of UPS monitoring. He said, "UPS monitoring can be done through software or hardware connected to the UPS, allowing users to track the UPS battery level, input and output voltage, and other critical performance metrics.
"By monitoring performance and status, users can ensure that the UPS is functioning properly and that it will be able to provide reliable power protection in the event of a power failure. Additionally, UPS monitoring can also help users optimise their UPS systems for energy efficiency, which can help reduce energy costs and environmental impact."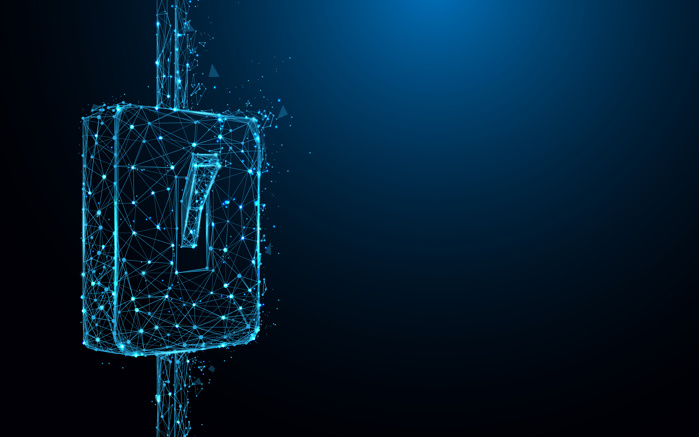 Joint success
Resellers and MSPs looking to work with a new UPS partner can find themselves weighing up plenty of options. Jones, from Riello UPS, said the manufacturer's product range is an "obvious place to start". He explained, "You'd ideally want to team up with a supplier that has a broad selection so that you, as the reseller, can cater to as many different opportunities and markets as possible.
"On a similar theme, will the manufacturer hold the majority of stock and handle the logistics side of things, or will you as the reseller need to handle some, if not all, of the inventory? If it's the latter, then that's potentially going to take up a whole load of storage space and you've got all the additional logistics to consider as well. It could even cause you some stock management headaches – UPS batteries can't sit around on a shelf forever, they have a specific lifespan."
Bulley, from Vertiv, discussed how resellers can manage complexity whilst sticking to their strategy. He said, "Our goal is to help organisations power their mission-critical applications. At Vertiv, we understand that different organisations work in different ways, and we pride ourselves on working closely with our partners to help them find the right solution for their customers.
"Becoming more environmentally conscious is part of this challenge and Vertiv can advise on energy saving components and techniques to drive costs and wastage down. Vertiv's range of cooling products can also assist with this.
"MSPs should look for partners that are equipped with industry-leading global portfolios of critical infrastructure solutions and simplify what can often be a complex path to navigate. They should have a clear strategy to drive channel growth through investment, industry leading and reliable products, extensive training and easy to implement, practical marketing campaigns.
"It is beneficial for MSPs if partners have many years of experience and an established global footprint, including dedicated customer support. The solutions should also be margin rich, which should provide channel partners with flexibility."
Jones emphasised the importance of understanding how a manufacturer will support you should an issue come up. He said, "Never forget, how the manufacturer deals with any post-sale issues or queries will reflect on you as a reseller. You should get clarity on where their technical support is based, how easy they are to contact, and what sort of response times you're likely to get. In practice, do their service level agreements live up to what they promise?
"Next, you need to think about manufacturer warranties and whether it tells you anything about the confidence they have in their products. Unlike Riello UPS, where there's a 5-year extended warranty as standard on all our UPS up to 3 kVA, the vast majority of new UPS systems will only come with a 1- or 2-year guarantee.
"When you're making the final decision, you need to figure out whether the UPS manufacturer offers true value to both your offering and to your customers. It doesn't necessarily boil down to price. Certain suppliers might not be the cheapest on the table, but as an overall package, do they outshine the other options?"
Long-term success will come down to committed and mutually beneficial partnerships, with the day-to-day working relationship of utmost importance.
Vertiv's Bulley said, "At the core should be good communication and solid partnerships. Vendors should equip their partners with what they need to succeed and work tirelessly to stay in step as their business and the market changes. The vendor should be committed to rewarding partners and consistently and seamlessly share high quality leads.
"They should treat each other as extensions of their own team and provide a comprehensive list of value propositions including a sophisticated channel dedicated product portfolio, training courses and channel marketing programmes."
Organisations across the UK have never been more receptive to hearing about UPS solutions, with consumer awareness about power supply issues seeping into businesses and opening up conversations like never before. Channel companies need to act now to grab hold of those opportunities and help organisations stay connected and working should the worst-case scenario to pass.