Comms Business shares guidance for resellers and MSPs on how channel sales are changing, and what sales skills and strategies are needed to succeed in the current climate.

The channel sales journey has been drastically disrupted by the pandemic, and it is unclear how lasting these changes will be. Yet selling in the Channel has always had a distinctive quality. One area that marks resellers and MSPs as specialists is the way they approach customer problem-solving.
Christina Walker, global director of channel at Blancco, explained, "What makes selling in the channel unique is that channel partners and sellers need only have a general understanding of the various vendors that they sell with or sell through. What this means is that they don't need to be familiar with the entire feature set of a certain solution or vendor inside out. What is critical is how they position their stake to the client – how do they establish and demonstrate the value they provide to the client.
"This is a very traditional look at channel sales, but what we're also seeing now is that channel sellers are paying more consideration to the solutions and how those solutions fit with a specific customer's needs, regardless of MSPs of VARs."
Antony Byford, managing director for the UK and Ireland, Westcon, added, "It's the art of bringing multiple solutions, technologies and services together to deliver the outcomes businesses need. Not one single vendor, should (even though sometimes they do!), believe they can do it alone and direct. The channel serves multiple needs from one position of strength. That's what makes it unique."
Ed House, sales director, Nuvias UC, agreed. He said, "As a distributor, we have to ensure that we're constantly on top of trends and end-user requirements. If we don't spot these opportunities ourselves, it can take a while for this information to be fed up the chain from the consumer. At that point, we might be too late to obtain the right stock. Therefore, we don't only need to consider the demand of today, but we also need to continuously look to the future and make sure we're forecasting accordingly.
"This is something that has been especially difficult since the pandemic started. Buying trends became unpredictable worldwide as people started to work from home, return to the office and then find the mix between the two."
Vendors also need to carefully tailor their sales techniques to succeed in the Channel. Daren Finney, senior vice president of global channel sales, Mitel, explained, "The channel gives us the ability to scale and reach the broadest possible market. Without the channel, you have to compromise: do you want to maximise your reach, or do you want your products to be delivered via a high-quality, bespoke service? Working with the channel allows us to achieve both.
"The pandemic has really brought this into focus. When companies suddenly had to tell staff to work from home and couldn't get to their existing infrastructure the partner community was able to pull together and help maintain continuity for a lot of businesses. They did that by hosting temporary solutions, and providing stop-gap infrastructure, to keep customers working effectively."
The changing sales journey
When asked how the channel sales journey is changing, Lee Underwood, channel manager for the UK and Ireland at Snom, said, "There has always been a three-tier model within the channel sales journey – the distributor, the reseller and the end user. This hasn't changed much – but salespeople are now more focused on staying in touch with their distributors, especially since the start of the pandemic. Distributors are not typically product or end customer oriented, so they require more support from the sales teams in this regard.
"Online platforms have made it easier for companies to instantly view product catalogues and availability of stock. Traditionally, this was centred around manual research which required a phone call or email, during which time price and stock may have changed. The switch to online has made the whole process more streamlined, saving salespeople a huge amount of time, and freeing them up to focus their time on building lasting relationships."
These broad trends have been exacerbated by the pandemic. Caroline Lewis, sales director at workplace data analytics company, Tiger, said, "The pandemic naturally shook up the way the channel operates – not only seeing a shift toward more remote working but more flexible processes too. While 2020 saw sales teams digitising their communications more than ever before – attending more virtual than face-to-face opportunities – a gradual return to face-to-face selling has taken place in 2021.
"The 'new' way of working is – and will continue – complementing the 'old', pre-pandemic practices – enhancing the methods with which to liaise with clients and providing a richer choice of correspondence choices. As a result, this has led to more, rather than less, customer touchpoints through the sales cycle and beyond."
Similarly, Nigel Dunn, managing director, EMEA North at Jabra, said, "The world has gone through incredible change and as a result, sales journeys are changing constantly too. Most meetings are no longer face to face and engagement with employees, channel partners and customers takes place remotely. Channel partners require demonstrations of products and as we haven't been able to visit partners, we have had to adapt.
"However, this has a silver lining for the audio-visual industry, as it allows businesses to demonstrate their technology in action. With reliance on video conferencing to engage with partners and customers, they've been able to experience the benefits for themselves in the real world. For example, having a 180-degree field-of-view so that everyone is in the picture and can actively participate, as well as intelligent features that make video meetings feel more natural and inclusive, as if you're all in the same room."
That chimed with the view of Walker, from Blancco, who added, "New opportunities have come as a result of the pandemic and shift in working practices. Virtual meetings are increasingly popular and channel partners should also look to develop clear and concise digital content to support the solution offering."
Walker also pointed to the cloud as one technology that requires a different sales approach. She explained, "The channel sales journey is pivoting, much like the broader technology industry, to a solutions and vertical solutions based approach that centres on meeting specific customer requirements, rather than the reselling of products. If for example, the customer is migrating to the cloud, then the channel partner should focus on selling solutions to support that customer's journey to deploy and meet policy requirements in the cloud.
"Positioning of those solutions is significantly more bespoke, and no longer a "one size fits all". Now channel partners are adapting to deliver solutions that cater to vertical demands, regulations, and sustainability targets. The sales cycle has also continued to increase and so to stay relevant, partners must continue to push the agenda and implement techniques like a touch point plan."
Competing online
The evolution of the internet has unlocked a wealth of new possibilities for channel companies, but it has also opened the door to new challenges. Christian Bleakley, CEO, Firstcom Europe, "The market dynamic has changed with the increase in social media and advertising online and the advent of comparison websites where customers specify their requirements and get a quote. There were far fewer sales people talking about search engine optimisation five years ago. On top of that, owing to the readily available information on the Internet, customers are now better informed than they have ever been.
"Resellers need to get involved in these comparison sites and social media, and they need to sell their services not just as the provision of products, but also with the extra level of aftercare and service that they can provide. Business to business telecoms should not be sold as commodity product, despite the online developments taking place.
Of course, soft skills have always been instrumental in the sales arena. That won't change, but some advancement will be required. Nikki Myles, director at SalesEASE, explained, "Salespeople need conversational skills. Customers these days are overloaded with information and need someone they trust to cut through the noise. They want to be listened to, and have their questions answered.
"Salespeople can't read from scripts anymore, and they can't ask the same old questions time after time. They have to be what we call sales explorers, with the skills and confidence to take conversations to new areas of the business, react in the moment, and really listen. In a nutshell, they have to be good at building real human relationships, by having real human conversations. When they do, they become trusted advisors and sales naturally follow.
Developing new skills
This new sales landscape will require new skills and additional training. For Snom's Underwood, adapting to new environments will be vital. He said, "Most of the skills that salespeople require must be learned on the job, as they have to figure out how to find their own selling style. One aspect that has become particularly important since the pandemic, is being able to understand tonality on the phone.
"Previously, when meeting a prospect in person, salespeople could see if someone was interested in their presentation by their body language. Now, with most of the selling done remotely, voice has a huge part to play and salespeople will have to become better at reading the room – even when they're not in it."
Byford, from Westcon, added, "Salespeople need to be more open minded to multiple brands and solutions and be able to qualify the needs of their customers and prospects far greater than ever before. The acceleration to cloud for example is leaving some partners behind because they've not skilled up. Channel partners need to invest more in cloud solution skills and embrace the new ways businesses build, consume and deliver services."
Estelle Cameron, head of channel sales at M247, emphasised the blurring lines between home and work, and the impact this will have for salespeople. She said, "It's not new to say that channel sales is based on relationships but the lines have been blurred even further since the pandemic with home life and work life becoming intertwined. People are craving human contact more than ever after multiple lockdowns. Relationships will always be the differentiator in any sale and therefore building effective ones continues to be the key to success."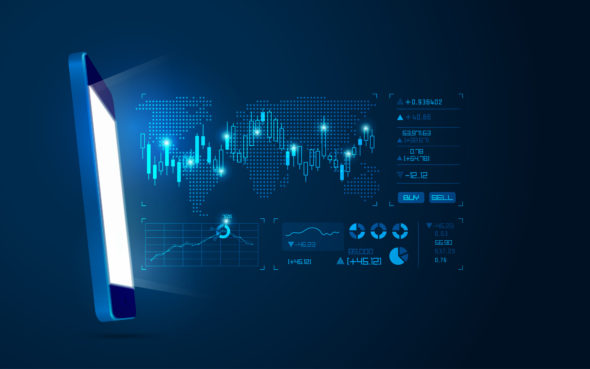 Nuvias UC's House discussed the importance of keeping an ear to the ground for shifting customer requirements, and taking the time to consider what that means for sales conversations. He said, "It's key for sales teams to have an understanding interoperability now. When we first went into lockdown, some businesses provided an allowance for their teams to purchase their own remote working equipment or tried to source a quick fix. As businesses look to return to the office, they'll be looking for advice on how to consolidate these solutions and utilise them within new environments."
House also pointed out how managers can support their team towards continued success despite this disruption. He explained, "It's important for managers to have trust in their team to avoid micromanaging and causing undue stress. It's easy to rely on statistics such as number of calls made to measure productivity while your team are out of the office. However, then you're evaluating quantity over quality. We think regular check-ins are a better way to gage how employees are doing personally and work wise, therefore, giving them the chance to talk openly about productivity and their own workload."
Paul North, head of regional sales, CityFibre, highlighted the importance of sourcing knowledge from around the team. He said, "I personally believe in adopting a leadership rather than management approach, leading by example to demonstrate to the team why we are doing what we are doing and what the goals and objectives are through positivity and enthusiasm.
"It's been a tough couple of years for everyone so it's essential to keep leading from the front. But as a leader you don't have to have all of the answers, in fact you shouldn't – ask your teams for their feedback and insights, they are the ones on the frontline so to speak and they will be the ones that can spark that innovation and creativity to give you that competitive edge."
Regularly connecting as a team is essential to making this work. Cameron, from M247, explained, "In a hybrid working world it's important to organise regular checks ins – you won't naturally bump into your team online like you would in an office. The hot word right now is 'workplace culture' and how we get it back. We plan our office days to coincide with each other and we'll always make time to go for lunch together or a drink afterwards and use this time to talk socially rather than on work related topics.
"The rapport you have with your team is really important and you need to be able to trust those around you and the nature of hybrid working means these social interactions could be overlooked unless they are purposefully planned in.
"Being in the office is even more important for newer team members as it allows them to learn from colleagues with more experience - you'd be surprised how much you can pick up by listening to how others handle objections or tricky situations. It's also important to pick up on body language and spot areas for improvements with fast feedback."
Symbiotic partnerships
There are some vendor-led initiatives that are helping resellers and MSPs evolve their sales approaches. Andy Bannister, group head of sales at Tollring, said, "A successful vendor initiative is designed to strengthen relationships, understanding and knowledge. Resellers and MSPs that are fully informed about a vendor's product development roadmap will be better equipped to plan their own go-to-market strategies in line with the needs of their customers.
"It also helps considerably if a product or service is in demand. Free trials are always extremely popular since it provides the reseller or MSP with an opportunity to revisit their customer base with an attractive offer and open up a conversation."