How high on the agenda is environmental, social and corporate governance for channel businesses in 2022, and how are these strategies placed to deliver long-term success? Comms Business investigates.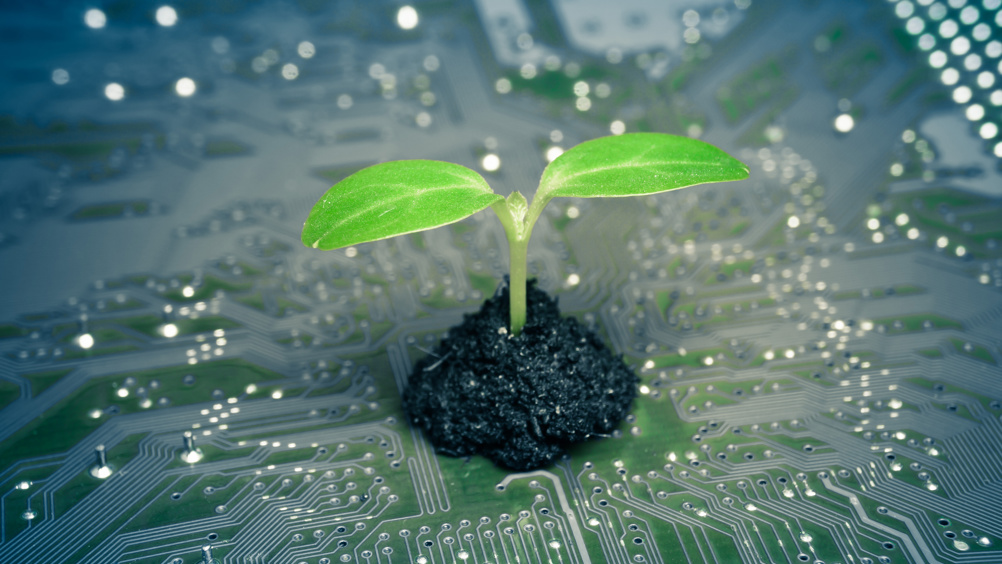 Awareness of our environmental and social impact is increasing, and actively measuring this is becoming a priority for UK businesses. Now, many Channel businesses are looking to bolster sustainability efforts and commit to more ethical practices across their supply chain.
Whilst opinions have differed on how fast progress is being made, with some saying the Channel has been slow on the uptake when it comes to putting environmental concerns under the spotlight, the importance of ESG is being increasingly listed as a key concern for making new partnerships and business decisions.
"It's vital that businesses are able to recognise the importance of ESG – it's a strategic priority, so shouldn't ever be considered as being little more than an after-thought," said Carol McGrotty, head of transformation at cloud tech firm Vapour.
"Of course, there is never a one-size-fits-all approach because every enterprise will have its own challenges, budgets, supply chain commitments, and more. That's why an ESG framework must be something that's devised specifically for your organisation, with employees involved in the process, so that it can ultimately make an impact on your business's long-term objectives."
McGrotty added that it's key to this process to appoint owners who can drive forward ESG strategy within the business. This could either be through a nominated committee, asking staff members to volunteer by forming a dedicated group, or having 'internal champions' who focus purely on ESG matters, she suggested – either way, it must never 'slip from the boardroom agenda'.
"When it's applied well, technology can help channel organisations to thrive, innovate, and be competitive. Today's digital landscape boasts a wealth of new business models, cost efficiencies and improved bottom lines," commented Matt Frank, head of cloud modernisation at Ancoris.
"Sustainable technology takes into account natural resources and fosters economic, social and ecological development. The ultimate goal is to reduce environmental and ecological risks and drive long term societal value for all. Whilst companies will find ways to tackle day-to-day challenges, it's important for them to keep an eye on the bigger picture and establish a strong ESG strategy that will withstand the test of time, stakeholder demands and market shifts."
Businesses must first clearly define technology sustainability without 'greenwashing' what they do, he said. The act of corporate 'greenwashing' – first coined in the 1980s, to describe an organisation making false or exaggerated claims around the environmental sustainability of their product or services – isn't always so easy to spot.
But companies that are clear on their ESG credentials, with a well thought-out strategy and measurable progress that can be backed up with facts and data will be the ones that see long-term success and positive change as a result of their efforts.
"The first step involves conducting an assessment of the company's key ESG issues and opportunities that are most likely to affect its overall performance," said Frank. "This will create a baseline that incorporates existing programs, policies, metrics and engagements, and gauge what needs to be developed in the future.
"Once this has been established, companies can develop a strategic ESG roadmap that clearly outlines where the organisation's vision and purpose meet the ESG priorities. Most importantly, setting out an action plan and key performance indicators will help businesses measure success and report the progress of their ESG strategy in the longer term."
Employee support
One of the most important factors, according to Blancco global director of channel Christina Walker, is to ensure that backing for the strategy comes across the board from employees at all levels within the business.
"It's always best to lead by example," she said, noting that by gathering feedback from employees at all levels, the thought process behind the ESG strategy will have taken more perspectives into account rather than being entirely influenced by leadership, which typically tends to be less diverse.
"Most partners building out a new ESG strategy typically lack internal expertise and look to engage outside resources. It would be extremely beneficial to the company to build or establish internal resources, especially given enterprises are now really looking into who they are doing business with. An ESG strategy is not just a box ticking exercise."
Enterprises are looking at companies that are able to provide tangible results against their strategies, she commented, as well as those that communicate their strategy 'clearly and openly' to both public and internal stakeholders. She also stressed the importance of policies not becoming stagnant.
"Companies should not just create a policy and sit on it," said Walker. "It needs to evolve. It needs to have constant care, with regular evaluation and updates if necessary. Humans are ever changing and if policies and practices do not change with it, your legacy ESG policy could be another way to pigeonhole people."
In itself, diversity is a key issue and one that many businesses may be unclear on how to engage with – expressing that diversity is important to your business is no use if it's not backed up by active and ongoing effort. As pointed out by Walker, it should never be simplified and treated as a 'box ticking exercise'.
"Diversity is not just limited to gender or race. It is so many things — social background, education, personality, working style… Leaders, managers and employees should all be educated on how to work with these traits, characteristics and personalities in a constructive and proactive manner," she said.
For existing employees, this might look like creating 'safe and open communication streams', she suggested, making sure that employees are free to express themselves without fear of repercussions.
"This will help create a safe space for employees to discuss concerns and have varying beliefs. However, this means ensuring your leaders and managers are fully trained on what this entails.
"Giving credit where credit is due is also a big step towards being inclusive. Instead of managers or leaders talking about ideas their employees had, have the employees present what they came up with. This is always a great way to showcase to others they do not need to stay quiet or shy away from expressing their ideas.
"Encouraging continuous, ongoing engagement with employees at all levels will ensure leaders are always kept in the know."
From a recruitment standpoint, she argued that demonstrating your organisation's diverse culture is key rather than 'merely advertising the business as a diverse company'.
"From reviewing potential candidate files to the final stage of the recruitment process – only qualifications, performance and continuous conversation should be considered. That alone will build a strong verbal reputation," she commented.
"It's also important not just to recruit 'friends'. Although referrals are great, they really should have an open door, 'invite everyone' process that goes out to the wider market, friends included. If recruiters are not a financially viable option, then open advertisement in diverse locations is also a great approach to attract diverse applicants."
This could be a particularly pertinent point in a close-knit industry built on networking such as the Channel. Businesses should ensure they are considering employees from a range of backgrounds to bring fresh talent and new perspectives to an ever-evolving sector.
Challenging the status quo
Cloud and managed services company Maintel appointed Joanne Ballard to the newly created role of ESG strategy and compliance director last year. The company recognised that there are many pieces to the puzzle, and diversity is absolutely vital — challenging unconscious bias and understanding historical cultural stereotypes that exist should be a key priority, Ballard said.
She added, "Having a balance of male and female input and a range of backgrounds and ethnicity, in any area across the company, leads to a greater level of positive discussion and wider sphere of ideas in our experience."
"Setting targets and working towards them by communicating and training the benefits of diversity, along with encouraging apprenticeship and focussing on bringing people into areas where diversity has been historically lacking are good steps to take."
A big opportunity for businesses to think about implementing practices that encourage diversity and inclusivity in the workplace is the flexible, hybrid working environment spurred on by the pandemic in recent years.
"One of the best ways to encourage diversity is by creating more inclusive workplace policies, from recruitment to performance evaluations and promotions to flexible working hours and outreach programmes," said Ancoris' Frank.
"Workplace flexibility has become more prominent in the wake of Covid-19, and offering this to employees will make the workplace more inviting and accommodating to working parents, commuters or people who need to work remotely."
Whilst developing ethical and sustainable practices should never be considered as merely a business decision for improving the company's reputation, it's certainly an increasing factor for both consumers and other businesses when deciding where they want to invest their time and money.
In addition to consumers limiting purchases from certain companies due to ethical concerns, Frank said, companies' procurement teams will assess the sustainability position of the supplier when looking to buy new products and services.
"Organisations would therefore be wise to 'think big and start now' and factor sustainability into their technology operations," he said. "As businesses and individuals generate more data than ever before, the Channel industry is faced with the challenge of mitigating the impact data centres and other IT Infrastructure have on the environment and on natural resource consumption."
This is certainly a big issue for the Channel to overcome, with experts warning that the world's data centres now use more electricity than the UK's total electricity consumption — this is growing significantly as the amount of energy used by data centres continues to soar, doubling every four years and resulting in the sector having the fastest ever growing global energy footprint, Frank pointed out.
"It's clear data centres have a massive impact on sustainability globally, which has led software giants like Google to make sure they're following a path via net-zero to being fully carbon neutral," he said.
"As the first cloud service provider to go carbon-neutral in 2007, Google is the frontrunner in committing to using renewable energy sources and ensuring its data centres use 50 per cent less energy than the industry average. The company is targeting being fully carbon-free by 2030 globally and has implemented highly efficient evaporative cooling solutions, smart temperature, lighting controls, and custom-built servers which use as little energy as possible."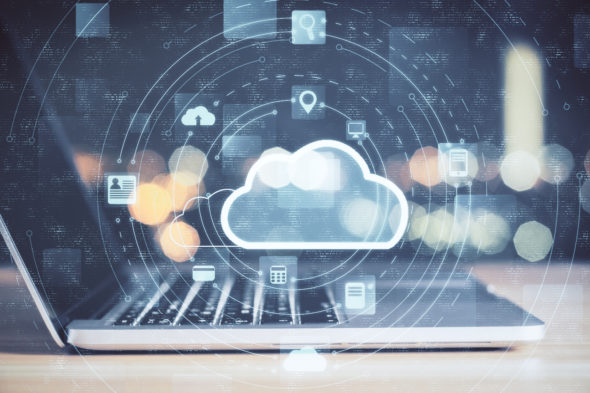 Cutting emissions
Cloud computing presents the biggest opportunity for Channel businesses to reduce their carbon footprint in Frank's view – consolidation of on-premise data centres into larger-scale cloud-based facilities has been a key factor in reducing emissions.
"Cloud providers' data centres leverage economies of scale to manage power consumption efficiently, optimise cooling, deploy power-efficient servers at scale, and maximise server utilisation. Organisations can take advantage of these benefits as well as the improved security, scalability and potential operational and cost efficiencies migrating to Cloud brings."
Meanwhile for Vapour, the pandemic presented other opportunities for the business to step back and revisit its foundations, said McGrotty, including conveying a sense of honesty and transparency.
"By taking the time to do this, we could focus on what mattered and then create more streamlined solutions, as a result. That's what suppliers, customers, and wider stakeholders will be looking for from their channel partners – organisations that show they care about the value they offer, and how specific elements, such as an ESG framework, can add to the overall experience."
The opportunities for success are clear. By developing an effective ESG strategy, McGrotty said that businesses can automatically add value and differentiate themselves from less forward-thinking competitors. Having a diverse range of voices also ensures that companies don't 'fall into the trap' of doing things how they've always been done, she added.
Vapour has now joined the SME Climate Hub, a global initiative aiming to help workforces become more sustainable and encourage climate action. According to McGrotty, the company has seen a 'huge response' to this from employees, with commitment to the cause proving 'transformative' for the business.
Elsewhere, Maintel's Joanne Ballard said that even the most simple of ideas can have a positive impact — for example, the company has set a target to move all customers to softcopy invoicing.
Ballard explained, "We're well on our way and even now we continue to make savings in carbon emissions, process time and money – this year, meeting our target will reduce our carbon emissions by another 400 Kg CO2e and save us £5k spent on the production of invoices, Add all the small ideas and saving across the value chain can be seen relatively quickly."
Cloud solutions provider Jola echoed this sentiment, with CMO Cherie Howlett explaining that using Microsoft Teams as a substitute for face-to-face meetings in many cases has reduced carbon footprint as well as company overheads and allowed the company to still achieve its high growth targets.
"When we started Jola over eight years ago, we didn't have any offices, we were using our own laptops and it made sense for us to run a paperless office and share documents in the cloud," Howlett said. "As we grew, we retained this ethos and developed it by implementing re-use then re-cycle processes for hardware internally and for kit sent to customers."
While changes are clearly being made at pace, we aren't quite there yet in Ballard's opinion. She said, "By the end of 2023 more businesses will be within the scope of The Companies Regulations 2021. It's better to start now than wait until the changes are upon us."