3CX has announced the release of 3CX WebMeeting v8. The latest version of the software vendor's popular video conferencing solution is now completely WebRTC based and available in three editions.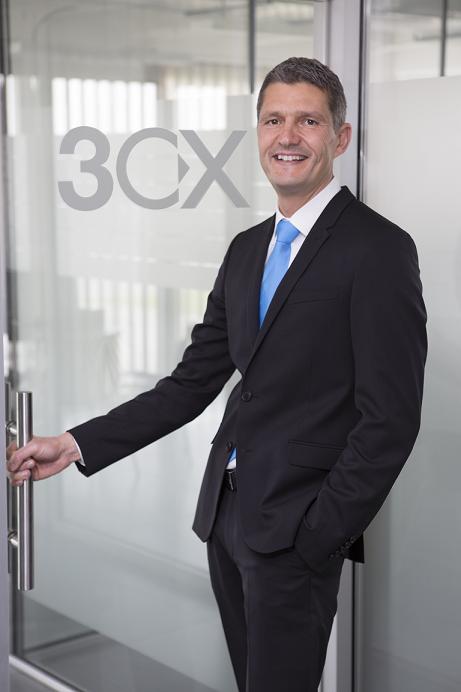 Video Conferencing for All - Unlimited Users
Monthly per user pricing plans of hosted video conferencing systems limit usage within companies. 3CX WebMeeting changes this with its unlimited user licensing - all company employees can use unlimited video conferencing for one low yearly price per company, starting at $495 / €475 per year.
Plugin Free due to Innovative Use of WebRTC
3CX is one of the first developers to harness WebRTC technology within multi party video conferencing, creating a plugin free and clientless web conferencing solution for businesses. Now 3CX Webmeeting v8 adds traditional video conferencing features such as recording, remote control/assistance and screensharing with the difference that it's all based on WebRTC, something that was not possible until now. 3CX's innovative use of WebRTC has already been recognized, winning 3CX several product awards including the prestigious "Most Innovative Product" award at this years CeBIT in Hannover, Germany.
3CX WebMeeting is now available in 3 editions:
•3CX WebMeeting - Hosted, meeting organization via a web portal.
•3CX WebMeeting Server - On premise edition.
•3CX WebMeeting for 3CX Phone System - Hosted, meeting organization via 3CXPhone.
Each edition is priced competitively and includes licenses for unlimited users within the company.
The new and improved Version 8 is launched following the success of the integrated version of 3CX WebMeeting in August 2014 and the on-premise version of 3CX WebMeeting Server in February 2015.
Nick Galea, CEO of 3CX said "3CX's innovative use of WebRTC allows us to deliver plugin free video conferencing for all. Video conferencing has been plagued by proprietary standards, high pricing and subsequently adoption has been limited. 3CX changes all that".