Vodafone Business has published a new report that reveals the impact IoT is having on businesses.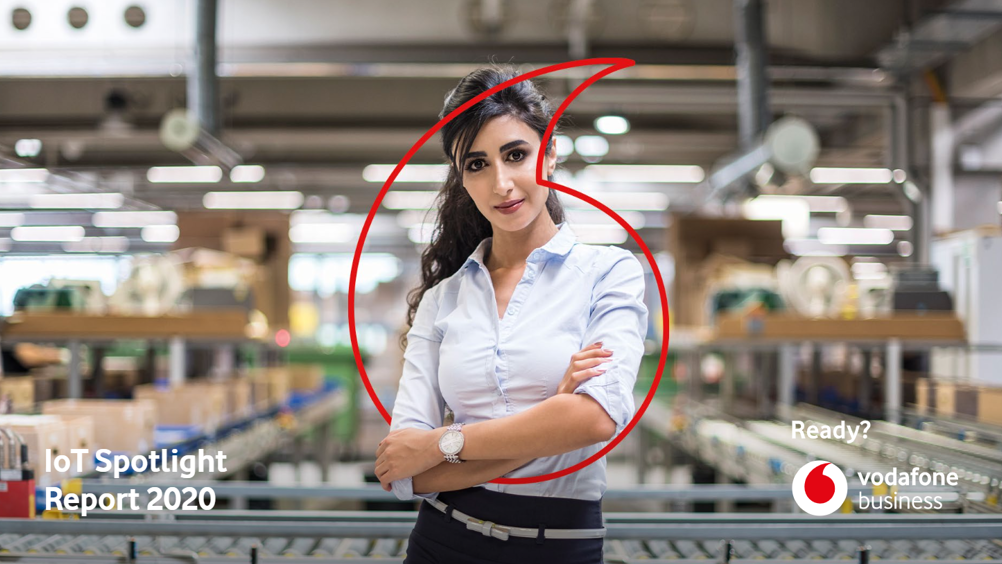 The 2020 IoT Spotlight report features responses from 1,639 businesses globally that identify as either a 'considerer' or an 'adopter' of IoT technologies. It examines how these businesses are using IoT and how it is helping them prepare for the future.
The findings come at a time when businesses are finding their digital capabilities are being tested by the ongoing Covid-19 pandemic, which has forced almost all businesses to change their working practices and priorities in a matter of weeks.
'Adopters' believe IoT has been vital in keeping them going: 84% said the technology was key to maintaining business continuity during the pandemic. As a result, the majority of adopters (84%) now view the integration of IoT devices with workers as a higher priority. Similarly, 73% of 'considerers' agree the pandemic will accelerate their adoption plans.
Erik Brenneis, Internet of Things director at Vodafone Business said, "IoT has grown up. It's no longer just about increasing return on investment or providing cost savings to businesses: it's changing the way they think and operate. And it's giving them an opportunity to re-design their operations and future-proof their business model. This research proves IoT is an essential technology for businesses that want to be resilient, more flexible and quicker to adapt and react to change."
The research findings are clear: IoT continues to generate value and ROI for adopters, with 87% agreeing their core business strategy has changed for the better as a result of adopting IoT. Almost all (95%) say they have achieved a return on investment and 55% have seen operating costs decrease by an average of 21%.
The full survey can be accessed here.