Tim Loveday and Andrew Johnson have joined Abzorb in BDM roles to further the company's ambitions in the Channel.

Tim Loveday, pictured above, has been in the industry for 20 years. Starting at Nildram in 1999 selling 56k dial up. After Nildram he moved to O-Bit Telecom where he really earned his stripes and found his place in the channel. He knew as soon as he found the reseller niche that it was his preferred avenue to sales. At O-Bit Tim moved from sales person, to sales manager to sales director over that time until O-bit were bought by Daisy. He moved from there to Cable and Wireless and on to Coms.Com and finally to Gamma. All of these positions were within the reseller channel, helping resellers grow and expand their businesses as best he could. Finally before joining Abzorb, he spent two years doing consultancy work for a number of resellers helping grow and expand their sales teams and ensuring that they had best of breed services ready to go to market. He joins as BDM for Central SW England and Wales.
"Abzorb is a business I have known for a long time and I have always admired how they do business. Honest, straight forward, competitive and forward thinking are just a few words I can think of to describe them. For me, Abzorb has a product set that I am proud to sell and also gives me options of senior management for the future."
Andrew has been in IT & Telecoms since 2009. He comes from an engineering background, doing in-house IT Support for two enterprise organisations (BEAR Scotland and Digby Brown Solicitors) before joining Inveress and Glasgow based ISP HighNet in 2014.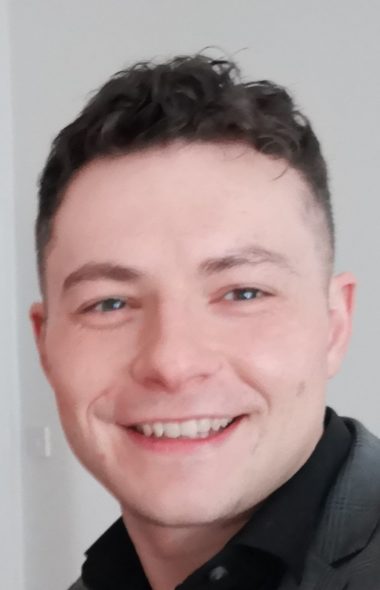 He spent 4 years there installing hosted telephony, WAN and LAN solutions, before spending 2 years in direct sales and channel partner management. Technology focused clients and IT Organisations enjoyed working with him because of his technical background. This is a real differentiator in the channel and is exactly what he'll be bringing to Abzorb's existing resellers in Scotland & NI. He also aims to recruit more IT centric organisations to Abzorb's growing channel base.
"My reason for joining Abzorb is simple; they have developed an outstanding proposition with mobile, hosted voice and data along with a unique self-service portal where all Abzorb services can be managed from, end-to-end. Combined with my experience and technical background, it will enable me to offer Abzorb's partners first class solutions unlike any other in Scotland & NI."
Mark Riddell, Head of Indirect Channel, at Abzorb commented "Andrew fortunately brings the average age of the team down! His sheer enthusiasm,professionalism and technical knowledge especially around our hosted proposition, in my opinion ensures a positive and exciting future in Scotland and NI for Andrew, our partners, and Abzorb in the months and years ahead."