BT and Dolby Laboratories announced the launch of BT MeetMe with Dolby Voice, an audio conferencing service that can dramatically transform one of business's most essential, but problem-plagued daily activities - the conference call - by replicating the sound of face to face meetings.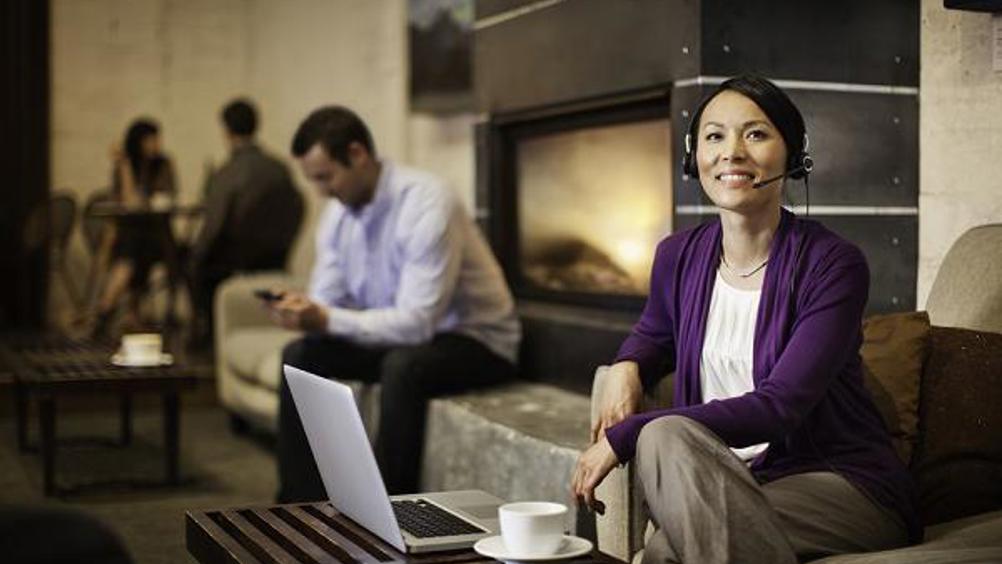 BT has held more than 10,000 trial conferences of BT MeetMe with Dolby Voice generating more than a million conference minutes. Nine out of 10 participants showed a strong preference for BT's MeetMe with Dolby Voice over their normal audio conferencing product.
A new report from the University of Cambridge, called "Conversations, Conferencing and Collaboration: A UK investigation of factors influencing the effectiveness of distributed meetings"* reveals that according to 78 per cent of participants, audio conferencing is still the most frequently used conferencing technology.
More than three quarters (77 per cent) of the companies surveyed reported the high significance of sound quality to an effective call. Findings show that poor audio makes it hard to understand who is speaking, what is being said and in what emotional tone. This in turn leads to increased fatigue levels for participants and decreased productivity.
Efficient speaker identification was felt to be crucial to a successful conference call by 61 per cent, whilst 57 per cent of participants stressed the high importance of muting background noise. Experts interviewed for the report believe that spatial audio (separating speakers' voices) addresses these problems.
Dr Anna Mieczakowski at the University of Cambridge, said: "Poor sound quality puts pressure on participants hearing and thinking capabilities and this can result in tiredness and can impair people's concentration and contributions to the meeting, as well as having a negative effective on secondary tasks such as note-taking. By improving the sound quality of a call, you will have less stressed and less tired participants, who will be in a better position to clearly communicate their views and understand those of other attendees."
Howard Dickel, CEO BT Conferencing, said: "The research from Cambridge shows that conference call users believe higher sound quality would greatly improve the efficiency of their calls. We believe this would be a major factor in speeding up decision making processes. Our partnership with Dolby will radically improve the quality and dynamics of conference calls and because of this we expect businesses and their staff to get greater value from the experience. BT will be selling this through its BT One portfolio of unified communications and collaboration solutions."
Andrew Border, VP, Communications Business Group, Dolby, said: "Audio conferencing is an essential tool for conveniently and affordably connecting distributed and mobile workers. But current solutions suffer from technical limitations that prevent natural interactions. BT MeetMe with Dolby Voice makes conference calls sound and feel more like everyone is in the same room, which encourages participation, spontaneity, and collaboration, resulting in more productive meetings."
BT MeetMe with Dolby Voice is a subscription-based service which can be integrated with existing collaboration tools. The Dolby Voice client software is seamlessly integrated into BT MeetMe WebJoin. This software runs on standard PCs and Macs, and Dolby Voice can be delivered through a standard stereo headset. Callers can join over a standard phone line if they are unable to access the software. A mobile version for iOS and Android devices will be available shortly.