The Competition and Markets Authority (CMA) has provisionally cleared BT's anticipated acquisition of EE.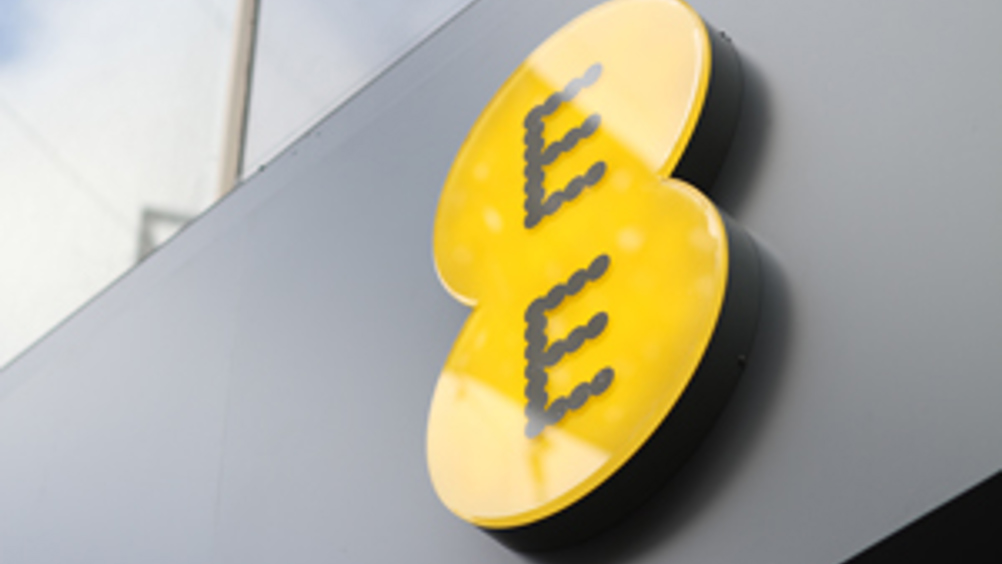 The CMA inquiry group has been looking at how the tie-up would affect competition in a number of different areas of the telecoms sector. As well as looking at how the merger might affect competition for services to consumers which both companies currently provide, the group has considered whether it might alter the merged company's incentives to continue to supply services to other communications providers on a wholesale basis.
After looking in detail at different markets - including the supply of retail mobile, wholesale mobile, mobile backhaul, wholesale broadband and retail fixed broadband services - the group has provisionally decided that the merger is not expected to result in a substantial lessening of competition (SLC) in any market in the UK.
Chairman of the inquiry John Wotton commented, "We recognise that this is a merger which is important to many consumers and businesses. We have heard a number of concerns from competitors. After a detailed investigation, our provisional view is that these concerns will not translate into a competition problem in practice.
We provisionally think that the retail mobile market in the UK, with 4 main mobile providers and a substantial number of smaller operators, is competitive. As BT is a smaller operator in mobile, it is unlikely that the merger will have a significant effect on competition. By the same token, it is unlikely that the merger will have a significant effect on competition in the retail broadband market, where EE is only a minor player.
We have also been looking at the ways in which, as a merged company, BT/EE might try to disadvantage competitors which it supplied with services such as backhaul, wholesale mobile or wholesale broadband services. We have provisionally found that in some areas it is unlikely that they would have both the ability and incentive to do so - and in others that the effects of their attempting to do so would be limited.
Having considered all the evidence, the group does not provisionally believe that, in a dynamic and evolving sector, it is more likely than not that BT/EE will be able to use its position to damage competition or the interests of consumers.
The inquiry group has considered 10 areas of concern (or theories of harm) outlined in the issues statement published in July. The group is unanimous in provisionally finding no SLC in relation to all but one of the markets reviewed. In relation to the wholesale mobile market, the group is evenly divided over whether the concerns it investigated gave rise to an SLC. However, a finding of SLC requires a two-thirds majority of the group, and therefore no SLC has also been found in relation to that market.
We have only considered Openreach to the extent it is relevant to issues arising from the merger. We are aware of concerns voiced recently about Openreach and wider concerns are currently being considered by Ofcom in their review of the whole telecommunications market."
The full provisional findings report will be published later this week on the CMA web site along with all other published information relating to the inquiry.
The CMA has also extended the deadline for its final report by 8 weeks to 18 January 2016 (see notes to editors) to allow it to consider all responses to the provisional findings in detail before finalising and publishing its decision.
Matthew Howett, Practice Leader, Regulation, Ovum, commented, "Of course the more challenging transaction to win regulatory approval will be that of Three/O2. Across Europe the sentiment for greater industry consolidation has waned following suspected price increases in markets where the number of mobile players fell from 4 to 3, and where as a result of the changing of the guard at the EU competition authority, a higher bar has been set to win the necessary approval.
Rivals to both BT and EE have been calling for the structural separation of the incumbent to remove any possible incentive for BT to prioritise its own retail divisions, particularly in relation to the supply of mobile backhaul products. The CMA has considered this as part of its review, however sees no substantial lessening of competition.
Separately however, Ofcom is still considering the future structure of BT as part of its digital communications review. While Ofcom continues to stress that all options are being considered, it's felt that a full structural separation is likely to be disproportionate to fix any shortcomings of the current arrangement. We will know more in January 2016 when Ofcom is set to publish its initial conclusions."
Meanwhile Dave Fraser, CEO of Devicescape, told us, 'Today's clearance of BT to acquire EE – combined with the proposed 3UK/O2 deal – may well drive up the costs of services for customers'.
"While these developments may not bode well for the consumer, it is worth bearing in mind that a reduction in competitiveness often creates a vacuum which can be filled with new entrants boasting innovative business models, such as Wi-Fi First or content-inclusive services.
"The UK has already started to see this trend with US-MVNOs ROK Mobile and FreedomPop crossing the Atlantic earlier this year. Free from the burden of infrastructure investments and spectrum licence costs these newcomers have the power to increase competition and bring exciting new propositions to a market that may be ripe for disruption."