Can you really build the same relationship with customers via digital technology? It's a question which has been asked a lot over the years with people on either sides of the argument in equal measures. With some major companies starting to implement travel bans and favouring conference meetings instead the answer to this question may become clear after all. Here, we spoke to a few prominent Channel companies to find out their view.
CBM: Can people really develop key relationships in the digital realm?
Mayur Pitamber, Solutions Product Marketing Manager at 8x8 says:
"I think they can – with the right encouragement and training. Remote workers should be encouraged to interact just as they would in the office as much as possible. This means not assuming you know everything about the person you're talking to, asking questions and not just limiting conversation to work. It's important to build trust, and talking about personal life and showing personality is key to this. It's easy to mute yourself, or keep the camera off when dialing into a call, but facial expression is key to relationship-building. Being camera-ready at all times is part and parcel of this. You wouldn't walk around the office in your pyjamas, so you shouldn't do the same if you're working from home!"
Related - 8x8 signs 4 huge resellers
Paul Clarke, UK Channel Manager at 3CX commented:
"Absolutely! In fact, numerous studies have shown that many of us prefer to communicate in the digital realm than face-to-face. We even tend to share more personal details about ourselves in a web chat session that we would in conversation or over the phone- that's why it's so essential these days for client facing businesses to have chat and SMS capabilities.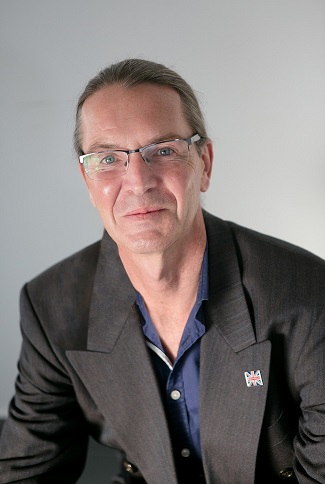 For those who prefer the personal touch, 3CX web meetings provide the perfect solution, giving you the opportunity to collaborate with one or more participants in real time. Web Meetings provide participants with a face-to-face feel and are a great way to build rapport. Perhaps this is because key social queues such as body language and eye contact are still present and these are essential when building relationships based on trust."
Related - Gradwell confirmed as solutions provider for 3CX
Avaya Solution Specialist Rob Carmichael agrees:
"Yes. Modern video-conferencing systems are about providing teams with greater flexibility, lower costs, and greater access. Plus, in the digital realm, you're working with more than just voice and video – it's blended, multiexperience communications that are essentially never-ending, and you're simultaneously accessing an enormous variety of content that can be shared across platforms. People are quickly finding that face-to-face meetings aren't as important as they thought. For example, last month, Avaya co-hosted a really successful event with Google that was originally scheduled to be a face-to-face conference but became a virtual event as many delegates were not allowed to travel."
Related - Avaya launches Spaces for UK Partners