Comms Business recently met up with members of the Channel this week to discuss how customers are currently reacting to the spread of Coronavirus and their preparations for running their businesses remotely should the UK go into some form of lock down in the coming weeks.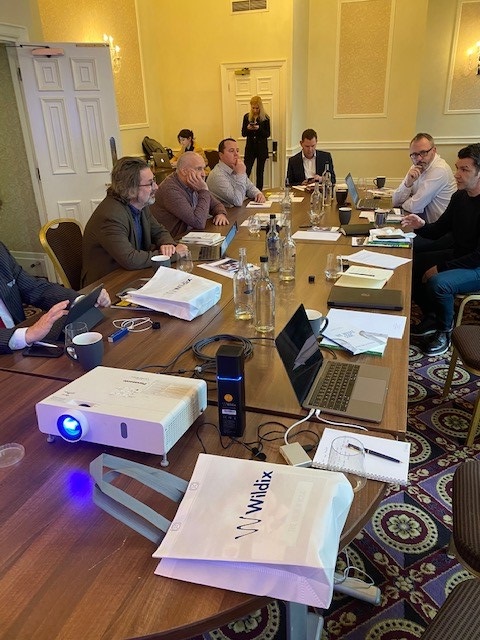 Stephen Dracup, Chief Growth Officer at Chess commented:
We are taking it quite seriously. This week we have 50% of our people working from home to make sure it does actually all work. We all have plans but clearly 'plans' and 'reality' are two different things.
We've found our plans are pretty good, we use Microsoft Teams pretty extensively around the business and we have a cloud PBX so we are already able to take calls wherever we are. Even in our environment we found all sorts of things, not least the infrastructure in peoples houses, which is a real problem.
From a customer point of view, most customers and vendors and in the same boat I think in that they are hoping it wont happen. They are mostly worried about physical contamination of people i.e. not doing meetings any more, not hand shaking etc. In terms of where people are at with 'real plans' if everything shuts down, which it may do in the next few weeks, I think most people are in denial.
Barry Ward, UC Product Director at Wavenet UK Said "I think there is a few people testing the waters and asking a few questions they know they should have asked previously. Can people work from home and divert the calls. . . that's not really long term strategy. We are getting a lot of questions like 'how quickly can we get teams'?"
Lee Raper, Director at Linkup Comms & Data said: "I think the only people that are going to be ready are those that have experienced faults previously. They have known about remote working for years, found the pain points already, and everyone else has ignored it."
Kenny Neill, Head of Hosted at Abzorb commented, "In terms of real change we aren't seeing a lot but the enquiries have gone up a lot. The size of the enquiries is also bigger because obviously the business case for hosted. Our sweet spot is normally between 20-50 seats but we are seeing a lot more of the 200-300 seat type businesses starting to ask those questions."
Neil Hollands, Owner of Concert Networks said "A lot of the enquiries we have had have been about how do they get through this on a short term basis which may indicate a mentality of we need to get through this but once we do we are going to go back to where we were. They may not, they may get used to it and then want it but commercially I think people don't want to be committed long term."
Rob Loakes, Senior Channel Manager at Wildix UK said "From looking at the way the COVID-19 virus has spread in other countries It's inevitable that the UK will be going into some sort of lockdown in the coming weeks, but any business that wants to operate with as little downward effect as possible from the outbreak should be looking not only what they will do when the government imposes travel bans etc but also what it can do now to reduce the impact on their business before it reaches the levels we have seen in other countries. We ourselves have already told all our partners that we will only be doing essential face to face meetings, reducing our own exposure and in turn reducing theirs."