In this episode of Comms Business Live Charlotte Hathway, editor of Comms Business, is joined by Andrew Wilson, head of wholesale at CityFibre. The two discuss why the gradual return to the office over the coming months presents the perfect opportunity to ensure your customers are fully equipped in terms of connectivity.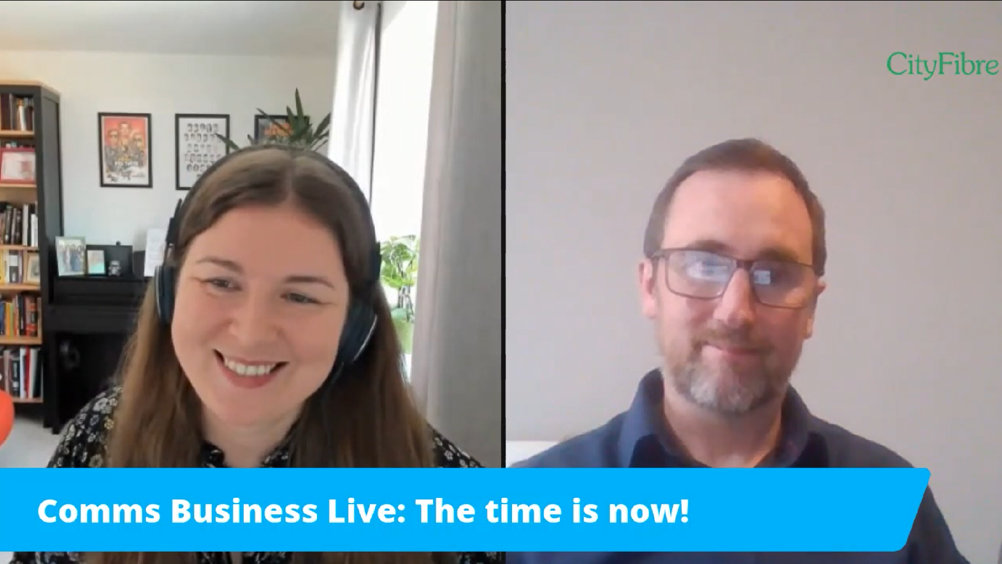 Andrew explains how the last 12 months have emphasised the importance of fast, reliable connectivity and the huge opportunity this presents for channel partners to help businesses examine whether their current connectivity set up is fit for purpose.
This is the first of three sessions we are holding with CityFibre – watch out for the next instalment next week where we talk to Paul North, head of regional sales on the benefits of adopting a hyperlocal approach to business development.