TalkTalk has scrapped its plans to sell its direct B2B business to Daisy last week which caused its shares to go into free fall. The £175m deal was initially billed as an overhaul and a chance to focus on its wholesale business. The transaction would have seen 80,000 business customers move to Daisy and would have removed a layer of complexity from within the TalkTalk operation.

The company, which is led by chief executive officer Tristia Harrison, did not give a reason for its change of heart, saying it will continue to manage the direct B2B unit itself.
The news prompted a sharp decline in the TalkTalk share price (11%).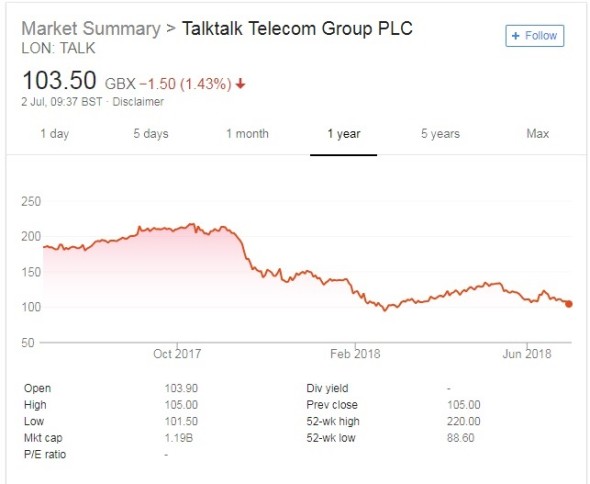 The news comes as Daisy CEO Neil Muller walks away from company after three years in the chair.