Daisy Group's specialist data management solution arm – Daisy Wisdom – welcomes Danielle Price to the helm of its sales division at a pivotal time for data protection.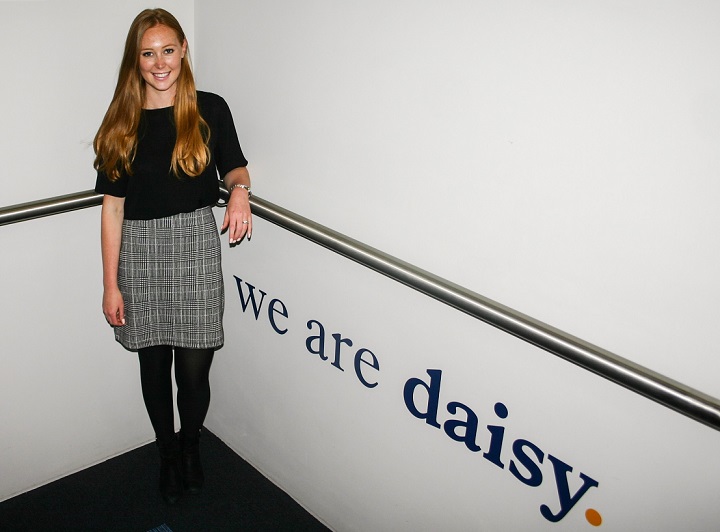 A former Daisy Wisdom account manager, Danielle has previously worked closely with the sales team to manage its nationwide portfolio of clients. However, it is her law degree that has proven the real game-changer with the approaching General Data Protection Regulation (GDPR).
"The new GDPR legislation is now fast-approaching and we are in a great position to help those businesses that aren't quite ready for it," says Danielle. "We have been providing our data management services for quite some time now, it only seems natural to add to that successful offering by ensuring that Daisy's customers are compliant with relevant legislations."
Daisy Wisdom's solutions enable both its direct customers and indirect customers through its partner relationships, to manage their data using an integrated electronic document and records management solution.
"It can be quite a complicated and time-consuming change to get your head around, so it's great that we are able to support our end users and get them ready for May next year. It's a very exciting time for Wisdom."
In her new role, Danielle will play a key part in managing and overseeing the relationships with Daisy Wisdom customers. Working closely with the business' in-house team of developers and technicians, the division will drive new business, as well as taking advantage of new opportunities that lie in the existing customer base of the wider Daisy business.