Epson UK has selected Exertis to have access to their high end range of installation and laser projectors. The partnership increases Exertis' portfolio across a broad range of vertical markets, including hospitality, education, healthcare, retail and public venues to over 45,000 retailers and resellers.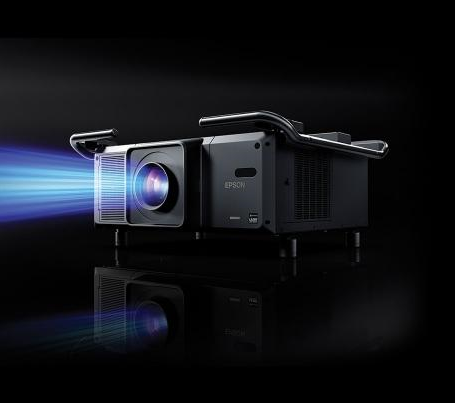 Chris Godsalve, Exertis Medium Projector Business Manager, commented; "Having access to the Epson Pro Display laser and installation product portfolio, presents a great opportunity for our resellers. Not only can we provide Epson's world-class innovative laser and installation projection solutions, but we can also offer professional services that support our customers in the installation of that solution.
No matter what vertical market our reseller partner is selling laser and installation projectors into, Epson's projectors offer many advantages to our resellers over flat panel and competitor solutions. Whether they are being installed in boardrooms, university lecture theatres, classrooms, shopping centres, sporting venues or concert and arenas, Epson's professional display portfolio will suit any budget and cater for a broadening spread of market applications and opportunities."
Charlotte Hone, Business Manager, Pro Displays at Epson UK, explained; "Since launching our new range of Pro Display and installation projectors, we have seen unprecedented demand, helping us to establish a significant market share in the installation projector market. Exertis is an important customer of ours and we are proud to help them expand their offering with our products."
Epson's laser installation projectors are a showcase of Epson's technological capabilities. Ranging from 4,000 to 25,000 lumens the laser line-up is the culmination of extensive research, development and testing. The results are a range of products packed with advanced engineering, innovative technologies and flexible features to provide a number of potential applications within the installation market.