In this exclusive Atchison Frazer from Talari Networks takes a look at what's in store for the SD-WAN market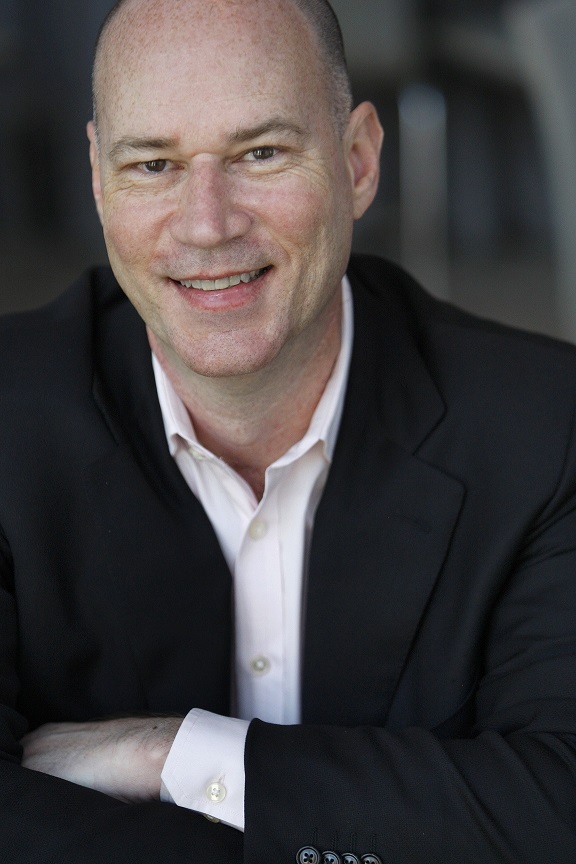 As we rapidly approach the end of the year, we can reflect on 2017 as a watershed year for software-defined WANs (SD-WANs). As an SD-WAN vendor, you would expect me to be bullish, but in June, Gartner declared that SD-WANs were now going mainstream. This is a major shift from just three years earlier, when SD-WAN was still new enough to be affectionately described as "SDN Hits the WAN."
Over this time, perceptions of SD-WANs use cases have evolved radically, from being seen by some as a cost-effective, MacGyver-esque solution for simplifying complicated hub-and-spoke WANs, to the network equivalent of a Swiss Army Knife. SD-WANs can offer so much more, from reliably delivering complex traffic across hybrid cloud IT infrastructures, regardless of the underlying transport or application architecture, to ensuring Quality of Service (QoS) for critical public cloud applications.
With SD-WAN now emerging as the next-generation edge solution for service providers and enterprises, the future looks bright for SD-WAN vendors and channel partners. IDC estimates that the SD-WAN market could total $8 billion by 2021, up from only $225 million in 2015. But to get there, we need more innovation from SD-WAN providers. Here's what to look out for into 2018:
1. Total Disruption of the Edge-Router Orthodoxy
Greater adoption of SD-WAN should make a major dent in demand for edge routers next year. SD-WAN providers handled only 2 percent of WAN edge infrastructure refreshes in 2016, but are expected to deliver more than half of them by 2020, according to Gartner.
The universal functionality of a contemporary SD-WAN allows for the consolidation of one or more traditional networking devices, including router, firewall and WAN-optimisation. The flexible subscriptions of SD-WAN can replace the costly upfront investment of edge routers, while the reliability, dynamic capacity and Quality of Experience (QoE) offered by a failsafe SD-WAN can supersede the redundancy of a traditional WAN.
2. The Rapprochement of SD-WAN vs MPLS
SD-WAN vs MPLS is a common comparison when discussing the future of the WAN, but it is not the only way to understand the ongoing WAN evolution. SD-WAN providers can also deploy their platforms as overlays in hybrid WAN models, thereby augmenting an existing investment in MPLS and legacy equipment and extending total cost of ownership (TCO) value.
MPLS is under immense pressure as demand for bandwidth and cloud services keep increasing, making broadband, cellular and satellite more appealing and less expensive alternatives. But MPLS still has some advantages – such as last-mile management – that will secure its place in many WANs, including SD-WANs, in 2018 and beyond.
3. The Blockchain Bandwagon
The recent surge of interest in cryptocurrencies and initial bitcoin offerings have generated new speculation on the future of blockchain applications. Blockchain's potential is considerable, especially for Internet of Things (IoT) applications. For example, it may offer a way to mathematically 'fingerprint' any information passed between apps in manufacturing and finance. This process could increase trust and data security, without exposing sensitive details along the way.
4. Tighter Security Integrations
As SD-WANs become central to the support of cloud and IoT applications, expect security integrations to be important differentiators between specific SD-WAN solutions. A secure tunnel using 128b or 256b AES encryption is created across all aggregated WAN paths on-demand, with no requirement to preconfigure anything. Additionally, a failsafe SD-WAN paired with a cloud security platform makes it easier to secure cloud traffic and meet QoE expectations.
5. Seamless WAN-edge to Cloud Transformation
Using diverse links such as DIA Internet, broadband DSL, LTE and more, along with Amazon Web Services (AWS) Direct Connect, and Microsoft Azure ExpressRoute links, ensures the highest level of reliable and instantaneous failover for cloud-connected apps. A WAN-to-cloud infrastructure enables 'liquid' application flows that are unimpeded when heavy loss and jitter conditions occur, or even link failure. The highest QoS standards for WAN-edge to cloud resiliency, failover and redundancy will be required to attain service assurance targets.
The IT and comms industry is well known for hyping up new technology but SD-WAN has been on the edge of the software defined evolution for some years. But 2017 has seen a number of factors align to put SD-WAN firmly in the frame. If 2017 has been the tipping point, then 2018 could really be the year of the SD-WAN.