Gigaset pro has launched Maxwell 10, its first IP-based video telephone with a touchscreen display designed for business users and sold exclusively through the channel.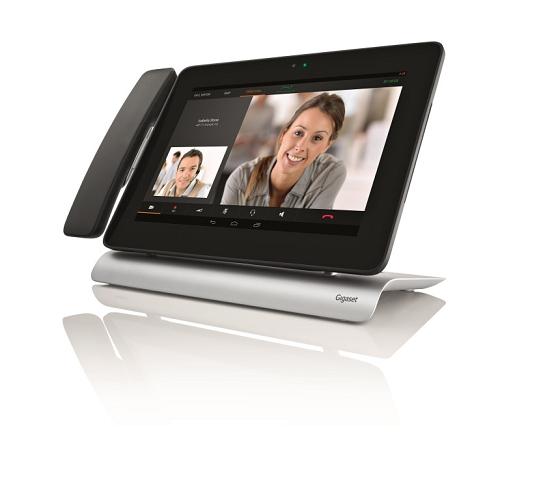 Designed for professional and vertical market applications, Maxwell 10 creates a new product class for channel partners keen to address markets that need integrated telephony and video conferencing solutions combined with integration to either hosted or traditional IP-based PBX and collaborative tools.
The new product is available exclusively through UK channel partners served by four core distributors including Nimans, Nuvola, Provu and Corptel which support approximately 120 active partners.
"Our research suggests that for want of a better alternative, sectors such as hospitality and front desk services are using PC's and tablets that are not designed for heavy duty telephony usage and lack traditional call management features," explains Jonathan Beatson, Head of Sales and Marketing for Gigaset pro, "Running on Android 4.2.2, Maxwell 10 offers the core call management features found across the Gigaset range with the additional benefits of accessing the wider range of Android applications via Google Playstore."
"With this new product we are opening up more opportunities for our channel partners to sell into new markets and build exciting services that are designed for business usage without the compromises imposed by consumer grade tablets."
"Maxwell is part of a strategy to grow our UK channel community by allowing it to serve a more varied customer base and exemplifies our commitment to deliver innovative products that offer compelling features in exciting form factors," Beatson adds.
The Maxwell 10 is also ideal for meeting rooms. It comes with a front-facing HD camera (720p), an integrated microphone, three speakers – one bass and two tweeters – and HD audio to reduce delays and echoes. The Maxwell 10 is also equipped with technologies such as Bluetooth, HDMI, USB, WiFi and Ethernet to allow connection of external devices such as an extra conference loudspeaker, headset or access control equipment.
The Maxwell 10 is available from certified resellers in corded and cordless models. The recommended retail prices are £499.95 and £529.95 respectively. Each component – the screen, the cordless or corded handset, the base and the wall attachment set – is available separately.