Cheltenham-based PSU Technology Group is celebrating its new partnership with Gloucester Rugby.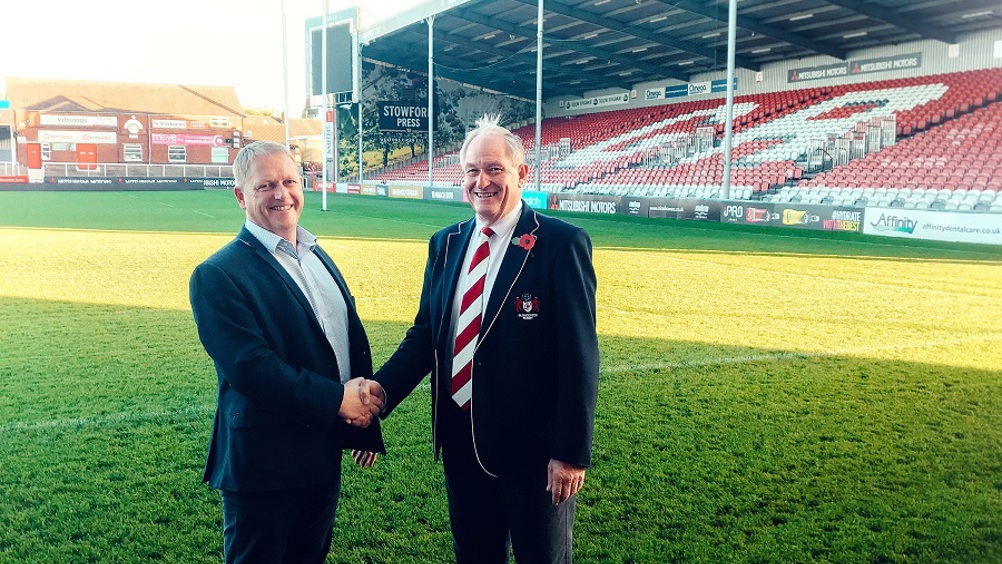 As Gloucester Rugby's new Official Communications Partner, PSU will be supplying the club's telecoms and mobiles, enabling them to benefit from reduced rates, controlled costs and PSU's dedicated in-house support.
Russell Connor, PSU's Business Development Manager – Mobiles, explains how he helped ensure the club had a service tailored to their needs:
"International calling is important to the team, so we worked with the club to put together a package which allows them to monitor and control their overseas calls, keeping their costs as low as possible."
PSU has many rugby fans across the business, so the company is delighted with the new partnership. Stuart Baikie, PSU's Director of Telecoms Sales said:
"PSU started out in Gloucester 30 years ago, so we're proud to be able to build this relationship with our local team. PSU is home to a number of Gloucester Rugby fans, myself included, so being able to support the club through this partnership is really exciting for the company."
Gloucester Rugby's Commercial Director, Mike Turner said: "We're delighted to welcome PSU to our great group of loyal Commercial Partners. And we're pleased that they will be displaying their brand on our mobile variant of the official Gloucester Rugby website."
The sponsorship deal will give PSU staff and customers the opportunity to attend matches and network with other local businesses, strengthening ties to the local community. This local focus is important to the company as Baikie explains:
"Although we work nationally, we pride ourselves on our Gloucestershire roots. Many of our customers are based locally, within a broad range of industries including finance, recruitment, higher education and energy.