James Hickman, the Virtual1 Chief Technical Officer, has recently been elected as Chairman of the London (Central) Branch of the BCS. The BCS is the British Computer Society, one of the UK "Learned Societies" and acts as the body representing the IT profession to other professional bodies, the government, industry and academics.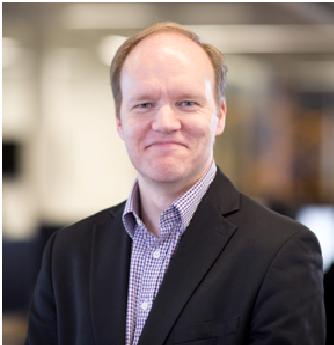 James has been a member of the BCS since 1995 and, in 2013, volunteered to join the branch committee as a way of using his extensive industry experience to be helpful. As well as helping to arrange guest speakers and contributing to the monthly running of the branch, he hosted several events and gave talks on Internet governance and Net Neutrality.
His new role, as Chairman, means that he runs the committee that organises the Doctoral Consortium, Student prizes and talks that the Branch provides every year for the 8,763 members from a diverse range of organisations both commercial and academic.
The BCS provides a great opportunity to hear from experts in their field either in industry or in academic research. The talks are free to members and non-members and are not a sales pitch. Instead they are a sharing of ideas and provide a good background for the networking session that follows.
James says: "I'm very proud and honoured to be elected as Chairman and aim to continue providing an excellent calibre of speakers to give free talks and to grow the membership through our ambassador programme with London Universities."