UK businesses are giving IT teams extra resources or budget to prepare for the long-term impact of Covid-19 and Brexit, according to a new survey from Mendix. The rapid application development platform provider surveyed of over 1,000 business and IT leaders at organisations across the UK, and found companies have been relying on their IT departments to play a critical strategic role in navigating the changes caused by the pandemic and Brexit.

IT leaders have prioritised solutions that boost business resilience (46 per cent), slightly ahead of agility or employee productivity (both at 45 per cent). Technologies that support these initiatives have therefore seen the most gains, with cloud computing (27 per cent), collaboration software (26 per cent) and productivity software (26 per cent) most cited.
What's more, the IT department is now expected to deliver projects, services or digital changes faster, according to two-thirds of leaders. In most organisations, the IT department has received extra resources (68 per cent) or budget (67 per cent) to prepare for the long-term impact of Covid-19 and Brexit.
A number of key industries across the UK are implementing low-code solutions for critical enterprise-level applications. 58 per cent of financial services leaders said that low-code has enabled development of new applications to support their company post-Brexit, with 70 per cent of insurance leaders saying the same. There are signs public sector organisations are not far behind on low-code adoption, almost half of those surveyed (49.8 per cent) are already using low-code to implement new apps.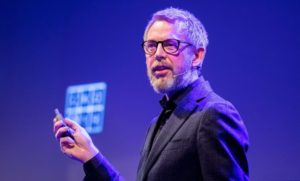 Nick Ford, VP of product and solutions marketing for Mendix (pictured), explained, "The double whammy of Brexit and the Covid pandemic has forced British businesses to radically change the way they operate. Digital transformation initiatives can no longer be put on the back burner while the IT team solves immediate problems – they are the immediate problem to solve.
"Yet, with a talent crunch that's unlikely to go away anytime soon, businesses need to ensure they tap into all their digitally savvy talent. This is why so many businesses have been adopting low-code. We will see this new approach to software development come to its own in 2021 as businesses juggle their need for resilience and innovation."
Mendix partners in the UK include AuraQ, Wipro, and AESSiS. The full report is available for download here.