ITS Technology Group has revealed ten new locations that are being connected to its full fibre network. The company has been installing its gigabit capable infrastructure across the UK and is on track to pass more than 180,000 business premises by the end of the year.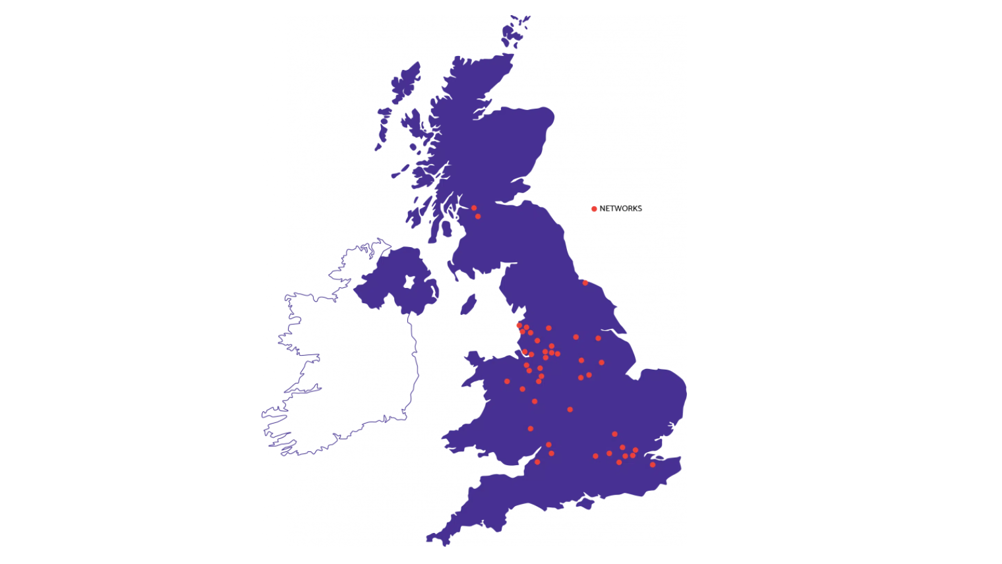 Lincoln, Chorley in Lancashire, and Stockport, Heaton Mersey and Heaton Moor in Greater Manchester are now live, with customers already being installed. While businesses in Accrington and Blackburn in Lancashire, Birmingham, Newark on Trent in the Midlands, and Burton upon Trent in neighbouring Derbyshire will soon benefit following completion which is expected this month.
Daren Baythorpe, CEO of ITS, said, "I am delighted that we have been able to provide the infrastructure that will transform the digital capabilities of businesses in these ten towns and cities. These are the latest in a growing pipeline that we have identified, working with our partners, where there is pent up demand for full fibre.
"We are proud to have already put a lot of fibre into the ground, increasing our footprint substantially over the last two years. We have also invested in educating end-users about the benefits of full fibre, raising awareness at a national, regional, and local level to help unlock opportunities for our partners."
ITS's Faster Britain network has a significant footprint across the North West, Midlands, and London. The company is also leading on the delivery of 212km of full fibre, known as LCR Connect, across the Liverpool Region Combined Authority. That project will be completed with construction partner NGE, with the build now underway with several large sections due to go live early next year.
Baythorpe added, "Our wholesale model gives our partners access to high quality, Gigabit capable connectivity that can be ordered quickly through our portal and API. We pride ourselves on our personal approach that is about working closely with our partners, finding solutions, and helping them to sell more."