KCOM Group recently hosted its tenth annual charity golf day, raising a massive £36,000 for its charity partner Sparks.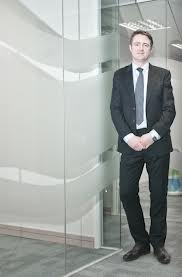 Every day one in 30 babies are born in the UK with a condition which may affect them for life and each year less than £10 per child is spent on health research. Sparks raises money to fund pioneering children's medical research to get this to change.
Employees from KCOM Group came together with customers, partners, suppliers and celebrity sportsmen, including Ray Clemence, Iain Dowie and Mike Dean. Forty teams battled it out on the golf course, winning prizes for the best individual round, best hole and best team, before an evening of fundraising activities including a silent auction and a raffle.
Madeleine Buckley, Corporate Partnerships Manager at Sparks said: "Throughout the day and evening it was great to see KCOM Group bring together customers and partners to raise money for Sparks. Everyone who attended played an important part in helping KCOM Group reach their fundraising total and we appreciate their generosity."
Paul Simpson, Chief Financial Officer at KCOM Group, said: "When we first held this event in 2005 just 13 teams took part. Now there are 40 teams with 160 players involved, including celebrity sportsmen from across the country.
"It's our biggest fundraising event in the calendar but we couldn't raise as much as we do without the support we get from the other businesses that attend."
KCOM Group will be taking on a number of testing challenges this summer in support of Sparks, including a dragon boat race and a 300 mile cycle across Italy. It has supported Sparks since 2012 raising £175,000 during that time to beat its original fundraising target by £75,000.