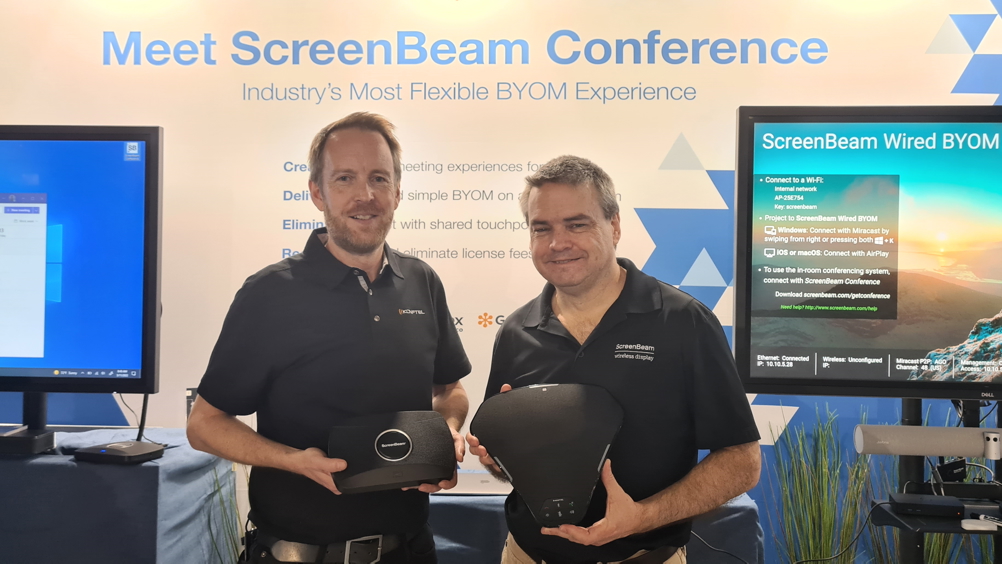 Konftel has announced a new partnership with ScreenBeam, a collaboration and content sharing platform provider.
Through the partnership, a number of Konftel's cameras and audio devices have been tested to work with ScreenBeam's wireless collaboration and content sharing solutions.
Jay Taylor, senior director of alliances, ScreenBeam (pictured above, right), said, "We are delighted to partner with Konftel and extend our reach and compatibility with Konftel products.
"Enabling the hybrid workforce to be successful requires technology that is flexible and simple enough for any employee to use."
Torbjörn Karlsson, product manager, Konftel (pictured above, left), added, "Sharing information is a key component of any successful meeting."
The tested solutions are the Konftel Cam50 and Cam20 conference cameras along with the Konftel 800, Konftel 70, Konftel Ego and Konftel 300Wx speakerphones.