Manchester-based unified communications specialist has relocated to prestigious office space at MediaCity after it launched in late 2014.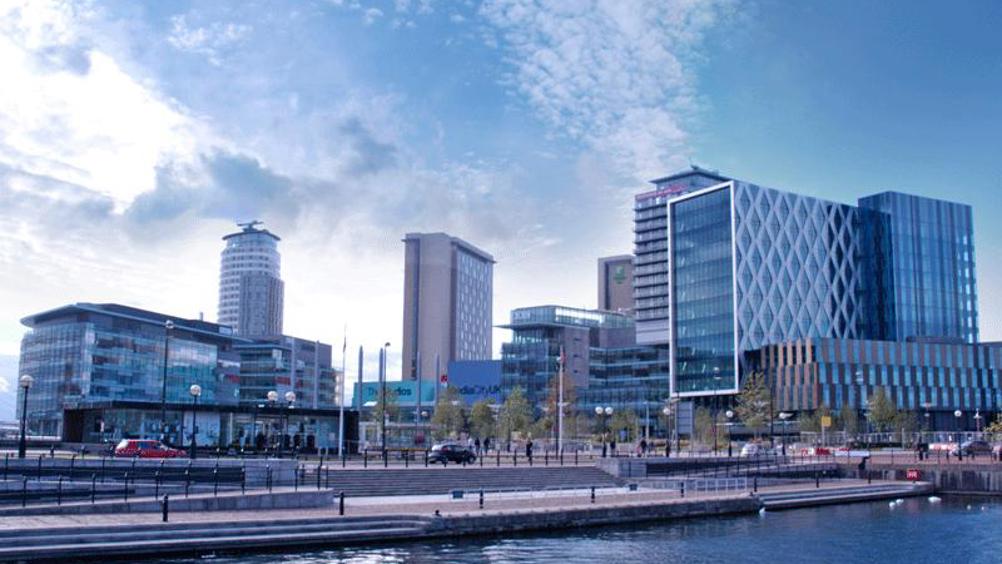 The firm helps SME's to understand and take advantage of the many ways that the latest technology can help them connect, communicate and collaborate more effectively, and give them a competitive edge. Founded by ex-Vodafone and Outsourcery executives Simon Howitt and Adam Cathcart, the company has grown to 14 employees in the space of just 6 months. This rapid growth to date and aggressive plans for future expansion has meant that the business has had to relocate to The Landing in MediaCity from much smaller premises in south Manchester.
Commenting on the move, Sales Director Cathcart said "We're delighted to have taken up residence in what must surely be one of the most vibrant and energised working environments in the UK, if not in Europe. MediaCity has already attracted a number of exciting, tech-based start-ups, and we're excited to have joined them. As we recruit more staff through our Sales Academy, which we've established as our investment in developing future talent, our location will almost certainly be a key component in attracting Manchester's brightest young professionals to us."
David McTear, Operations Director at The Landing said: "Lapdog for Business choosing to relocate to The Landing is yet another example of how our services, facilities and tenant mix continues to attract dynamic and successful businesses.
"It also emphasises how creating a successful digital enterprise hub is not just about bringing together creative agencies, designers and developers; it is about an entire supply chain of service providers and companies that complement each other.
"I'm confident that Adam and the team at Lapdog will go from strength to strength having now moved in, and we look forward to supporting them in whatever way we can in the future."