Intermedia has appointed Eric Martorano as its new Senior Vice President of Worldwide Sales, effective September 15th. Martorano comes to Intermedia from Microsoft, where he most recently served as General Manager of US Partner Sales and developed, launched and managed industry Channel partner programmes.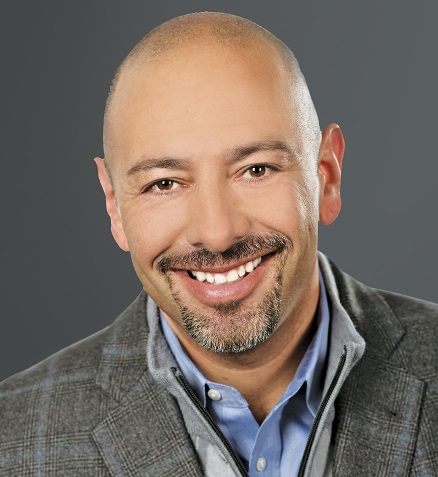 "We are thrilled to bring a seasoned sales leader in both Microsoft products and the channel to Intermedia," said Michael Gold, CEO of Intermedia. "Microsoft is such an important partner to us – we've built much of our business around incorporating their leading products into our application suite. Eric's innate understanding of the Microsoft ecosystem will prove invaluable as we expand our Office 365 offerings, and work even more closely with the Microsoft team. Eric's appointment to Senior Vice President of Worldwide Sales further signifies Intermedia's commitment to Microsoft, to the channel, and to our global go-to-market strategy."
"Intermedia is a fast growing, partner-first organisation that's more than tripled its revenues, operating profits and user base over the past five years," said Martorano. "I am thoroughly impressed by the demonstrable value that Intermedia provides to its channel partners. Intermedia's Private Label program enables partners to take control of product branding and pricing, while maintaining ownership of their customer relationships. Having helped build Microsoft's cloud services and Office 365 partner programs, I've seen first-hand how Intermedia value-adds of onboarding, support, and complementary applications such as SecuriSync backup and file sharing, security products like Intermedia AppID identity & access management, Cloud PBX, and email archiving can help solution providers differentiate themselves. These are just a few of the many reasons why I'm excited to be a part of the Intermedia team."
Martorano spent over eight years at Microsoft, most recently as General Manager of US Channel Sales. Responsible for $17B+ in commercial revenue, he led Microsoft's partner community where he assisted some of their largest partners worldwide in their successful transformation to the cloud.
"We wish Eric well in his new position with Intermedia," said Stephen Boyle, Vice President of US Partner at Microsoft. "The move is beneficial for the partner community as he is well-respected in the industry and known for his business and channel leadership."
"We are very pleased with Eric Martorano joining Intermedia's Leadership Team," said Carlos de Torres, General Manager of Hosting & Cloud Services at Microsoft. "Intermedia's strategy to enable the channel community to differentiate with a broad suite of cloud applications based largely on Microsoft technology will be supported by Eric's deep knowledge and experience."