The management team of Metronet has led a £45m secondary management buyout of the business, backed by ISIS Equity Partners.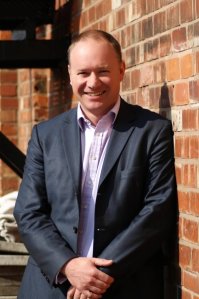 Manchester based Metronet (UK) is a business only Internet Service Provider that combines innovative wireless technology with traditional fibre to deliver connectivity solutions from leased lines to complex, multi site networks across the UK. The company now boasts over 1200 customers from SMEs, to blue chip organisations such as Manchester City Council, Arqiva, ao.com, Autotrader, Umbro and Capgemini.
Elliott Mueller, CEO, has led the business since 2007, alongside James McCall, who founded Metronet (UK) in 2003 with the operational team of Steven Axon, Craig Timmis and Lee Lawrence. Together they have built a strong team around them. Over the past year, the company has seen its first million pound month, were named as Supplier of the Year at the UKIT Industry Awards, has been the top supplier on the Government's Connection Voucher Scheme and only 6 weeks ago, the announced that it was on track to connect 50% of Manchester's most important buildings.
Metronet (UK) has grown from Manchester roots to cover Greater Manchester, Greater Birmingham, Leeds, Liverpool, Warrington, Chester and Crewe. The investment by ISIS will support the business as it continues its rapid growth into new and existing territories, with a national vision in the medium to long term.
Matthew Caffrey, ISIS Equity Partners, commented "ISIS is backing an outstanding team and a compelling, disruptive customer proposition that is competitively and technologically differentiated from other ISPs by its wireless technology. We are very excited to partner with Metronet (UK) during its next phase of growth and look forward to continued expansion and success."
Elliot Mueller, CEO, Metronet (UK), added "Metronet (UK) has enjoyed a decade of growth and is now seen as one of the leading lights in the industry. We have a very simple mission: to offer our customers a breath of fresh air from the traditional telecoms market. This funding partnership will bring new faces and even more energy to the management team at Metronet (UK), and will be the springboard for our expansion across the country. We look forward to announcing our expansion plan over the coming months."