A new report from VoucherCodes.co.uk and WBR Insights has revealed that half of retailers (52%) who have adopted mobile payment methods believe they encourage shoppers to spend more per transaction than they would do if they were using conventional payment methods.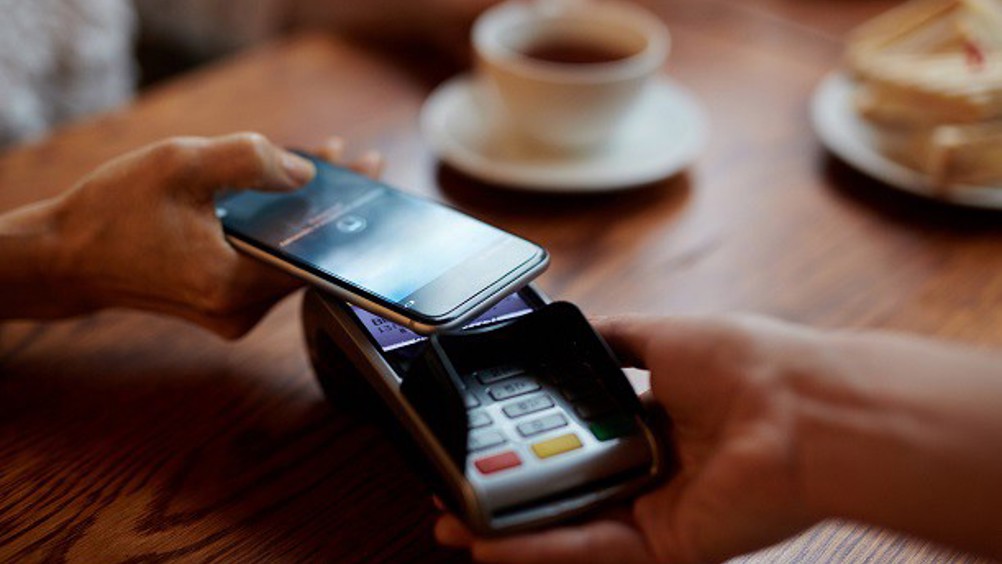 Mobile payments have also encouraged customers to shop more frequently, with 81% of retailers saying the technology facilitates easier payments. In a landmark research report interviewing 200 senior executives at major UK and French retailers, there was a clear consensus of the role mobile payment technology plays as positive driver of sales.
The report, which looked at how to break down the barriers to purchase, revealed that retailers have seen real benefits from the adoption of mobile technology, with 36% believing that the biggest benefit was to drive more sales and revenue. 70% of retailers have fully or partially implemented mobile payments, and the rest are all planning to do so in the near future.
Retailers have been forced to rapidly upgrade their payments infrastructure to keep pace with customer expectations. Of these retailers we spoke to, 38% felt the biggest benefit of mobile payments was to facilitate the payment experience to engage customers better.
Further benefits were around improving internal processes, the organisation of staff and ability to follow up with customers, with 26% believing this to be the biggest benefit. Retailers are seeing digital receipts as a key improvement in after sales care for customers. The shift to mobile payments has arguably been the most significant single shift in customer shopping habits in the last five years. ApplePay was introduced in most major European markets in 2015/16 and since then the sight of people tapping their phones on terminals has become the norm in most urban environments.
Investing in innovation
The report also revealed retailers' priorities for tech investment, highlighting potential areas for growth over the next five years. Unsurprisingly, AI technology looks set for continued growth as it was deemed the second most important area for tech investment, behind traditional mobile applications. Meanwhile, 27% of retailers confirmed that they had invested in Augmented Reality (AR) technology over the last 12 months as retailers rush to engage consumers both in-store and via mobile.
Other top priorities included:
-37% of retailers confirmed that they had invested in Virtual Reality technology over the last 12 months
-38% have already introduced virtual assistants and 53% are planning on doing so
-44% of retailers surveyed offer AI powered chatbots to help shoppers; 54% are planning to in the next five years
Revolutionising the in-store experience
Over the past five years retailers have continued to invest in expanding and improving the in-store experience to increase customer loyalty. As the popularity of the traditional physical store fades, high street retailers have come under increasing pressure to compete with the ease and stress-free experience that online shopping offers.
The VoucherCodes.co.uk report clearly indicates that retailers believe technology will give them the edge they need to drive further footfall in-store. 67% of retailers confirmed they are already using geofence technology to connect online shopping to the high street; while a further 33% are planning to do so within the next five years.
The top challenges for retailers
However, as retailers continue to embrace technology and data to transform both the in-store and online shopping experience, several challenges arise. Firstly, is the challenge of multi-platform delivery - making sure that the customer has a consistent brand experience regardless of channel or platform. Secondly, retailers are often struggling to make sure that they have the requisite talent within the business to best maximise digital investment. Competition for the best people in the industry is fierce and recruitment of digital and technology experts can be a long and difficult process.
Jimmy New, Director of Marketing at VoucherCodes.co.uk commented "These latest figures highlight how retailers are continuing to adapt to the growth of online and mobile spending. Technology and digital investment will be key to ensure this growth does not come at the expense of traditional high street spend, as Artificial Intelligence and other popular innovations transform the shopping experience.
"To remain competitive and respond to customer demands, it is more vital than ever for retailers to evolve their in-store and online offering and create a sense of occasion and experience. Fortunately, thanks to the rapid developments in both AI and AR technology, retailers can create an even more immersive experience for customers - helping them to build stronger connections and encourage loyalty.
"At VoucherCodes.co.uk we work with thousands of retailers and brands to ensure they can effectively harness the power of technology and personalisation to create a focused and customer-centric approach to their marketing. Whilst the future of the high street remains unpredictable, over the next 12 months we expect to see retailers continue to invest in tech and mine for more intelligent data to create a more personalised approach. AI, AR and many other exciting developments will no doubt be at the forefront of upcoming changes; however, meeting customer needs and expectations will be what drives activity and investment moving forward."