The National Audit Office published a new report, titled "Improving Broadband", that considers progress made to the UK's Superfast Programme and its aim to achieve nationwide fibre coverage by 2025. The report found that this is a "challenging timeline" and highlighted the importance of setting and publishing a realistic timetable and continuing to test whether this is achievable.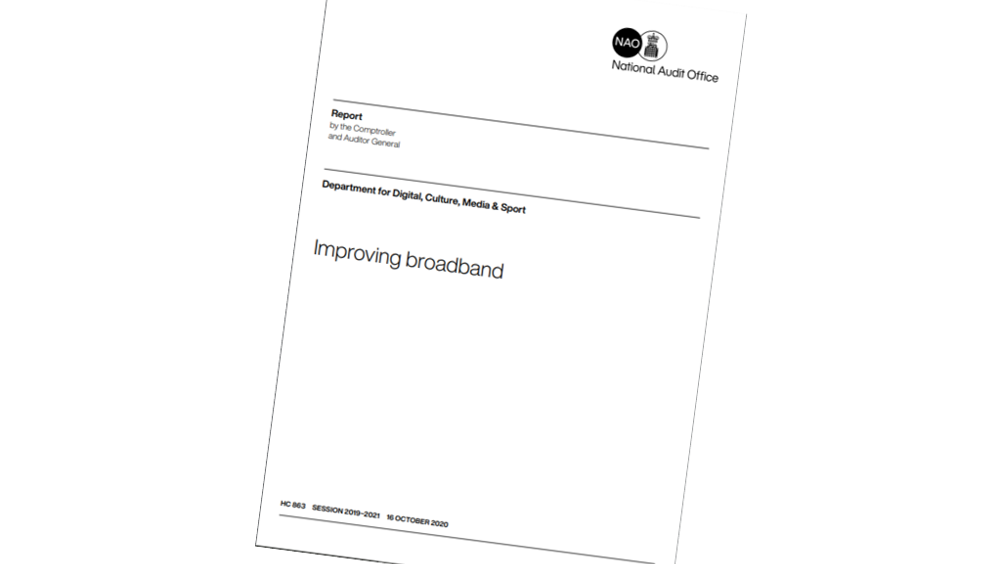 Paul Stobart, CEO of Zen Internet, commented, "The target of rolling out ultrafast fibre broadband by 2025 is bold and ambitious in equal measure. The Government and Openreach are committed to the task at hand. However the clock is ticking on the 2025 date, and now is the time to quicken the pace."
The report also found that the UK has a broadband network that is not fully future-proof due to how it has managed "the trade-off between coverage and speed". In addition, less than a decade after launching its Superfast Programme, the government has identified the need to upgrade it again.
The report urged the Department for Digital, Culture, Media and Sport to manage the tension between meeting a timeline and serving those in greatest need – arguing that "failure to do so risks … widening the rural divide".
Stobart added, "It is important to remember that this is not simply a task for the Government and Openreach. The whole industry, including internet providers, has a duty to make faster, reliable connectivity a reality at a time when the nation needs it most."
The full report can be accessed here.