UC vendor NetSapiens has announced it has hired two international telecom industry veterans into key roles. Nigel Broomhall (pictured above, left) joins as director of service delivery, with Aydin Yamalioglu (pictured above, left) appointed head of technical pre-sales.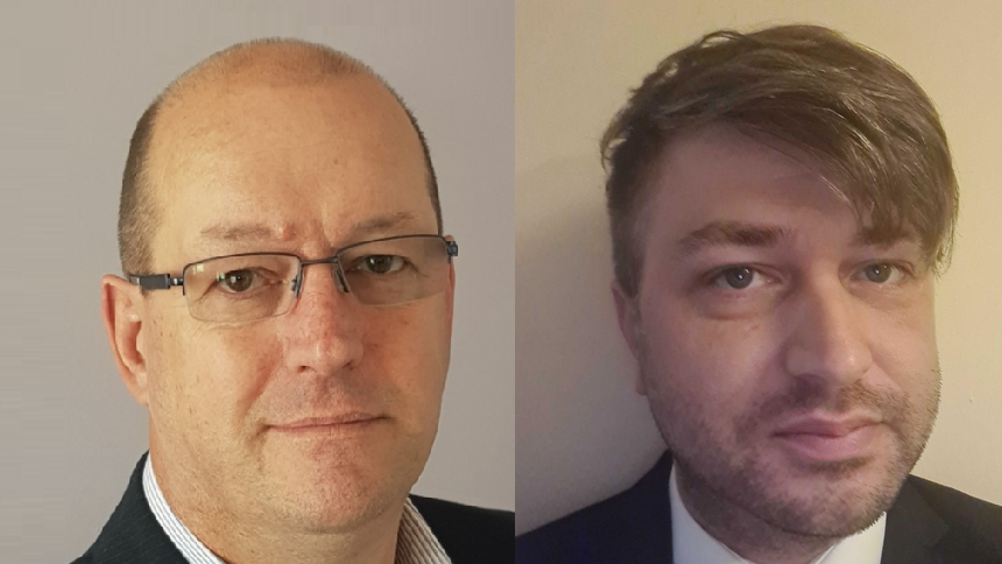 Nigel Broomhall's career in the telecommunications industry started in a product and technical support role, with more recent experience in solution specialist and product management roles. He joined NetSapiens earlier this year as the company was expanding globally and looking for help to grow and develop its solution and service delivery into EMEA.
Broomhall explained, "I found [it] a highly attractive proposition to be involved with a business that had a product with a fantastic pedigree in its market, a great strategy, and where I could help grow and steer as the company started into a new territory. The telecommunications industry is a turbulent one, with many changes on the horizon – not only in terms of technical innovation – but one where regulation and changes to the infrastructure bring their own set of challenges.
"I see NetSapiens and our SNAP voice solutions helping to bridge the gap [between technical innovation, regulation and infrastructure changes] with our innovative pricing model. [This] is not based on a per seat, per user, per feature model, but opens the door to a highly competitive consumption-based model – allowing service providers to have multiple platforms of their own, and allowing them to achieve greater profitability in what is a very competitive market."
Aydin Yamalioglu has over 20 years' experience in the telecoms industry, including a stint running his own communications business providing hosted PBX systems. He joined NetSapiens two months' ago. He explained, "The more I looked into it and heard about NetSapiens, the more I was intrigued. I had worked for and heard companies making claims of grandeur – yet after pulling back the curtain falling very short of expectations so was trepidatious to say the least."
After seeing the product and having "a good look under the bonnet" Yamalioglu said, "I had finally found a company that knew what they were doing and I could see it becoming the market leader in the hosted market."