Nimans is now stocking a new USB/Bluetooth speakerphone from Polycom is also dust and water resistance.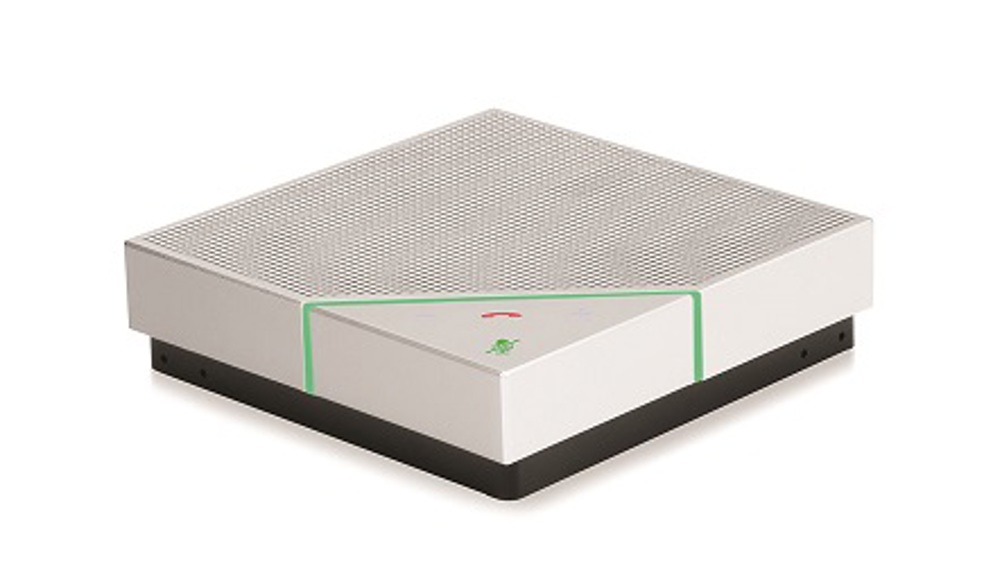 The Polycom VoxBox innovation has a quartet of directional microphones with a three metre pick up range for flexible communication in a host of locations – from a board room to a hotel room.
A lightweight and compact portable design is combined with Polycom's 'NoiseBlock' technology to eliminate non-speech background noise. In addition simple Bluetooth or USB connectivity provides a quick and intuitive user experience.
Ian Brindle, Nimans' Head of Conferencing Sales says the VoxBox provides a compelling new way for resellers to capitalise on growing collaboration trends.
"Designed and built for group conversations the VoxBox sets a new standard in ultra compact speakerphone performance. Its dust and water resistance capabilities coupled with Polycom's legendary audio performance make this a very valuable addition to our portable conferencing range as collaboration trends continues to accelerate."