'It's business as usual' was one of the key messages as resellers converged at Nimans for an informative Open Day to learn about the latest Mitel and Aastra merger developments.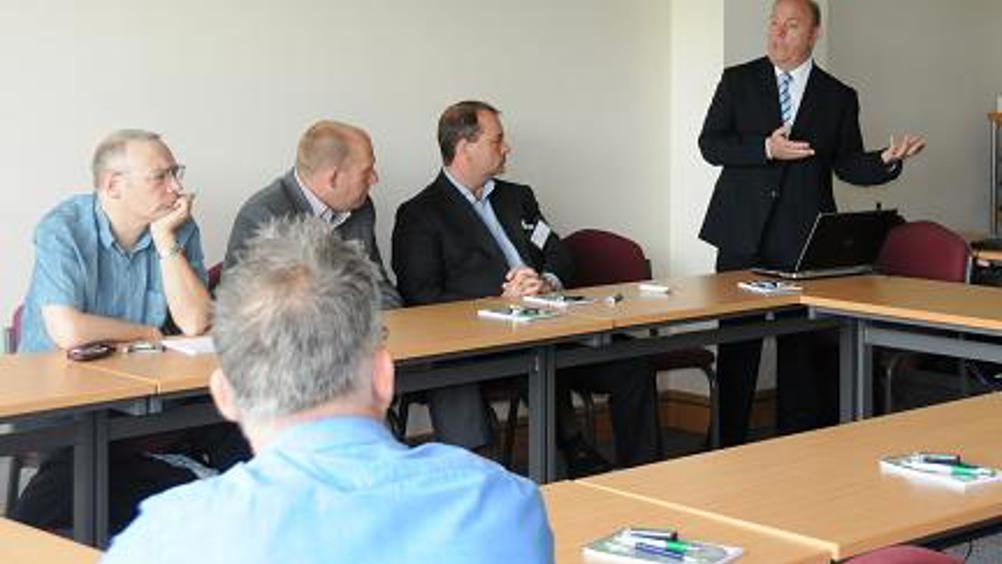 Key personnel from the manufacturer and distributor, including Mitel UK Sales Director, Robert Hutton, were on hand to outline future strategies, software updates and product plans - as resellers travelled from far and wide.
Nimans is the official UK distributor of the Aastra 400 system series and the company also showcased its leasing expertise and Jabra headset portfolio as part of the half day event.
Robert told attendees that the merger made 'great business sense' and created a market leading billion dollar company with 60 million worldwide customers and 2,500 channel partners.
Dealers heard how Mitel was 'absolutely committed' to the Aastra 400, with every current platform continuing with investment streams. Business as usual was the overall message.
The positive feeling was reflected by a Leeds-based dealer who remarked afterwards: "We only sell Aastra and never had any problems about what was happening. It's been very interesting to see the way forward. A few things have taken a bit of time to be outlined but what I've heard today gives us even more confidence to move ahead on a stronger footing based on a clearer understanding of where the company is going."