School children have been learning about the world of telecommunications thanks to supply specialist Nimans – inspiring their future career paths.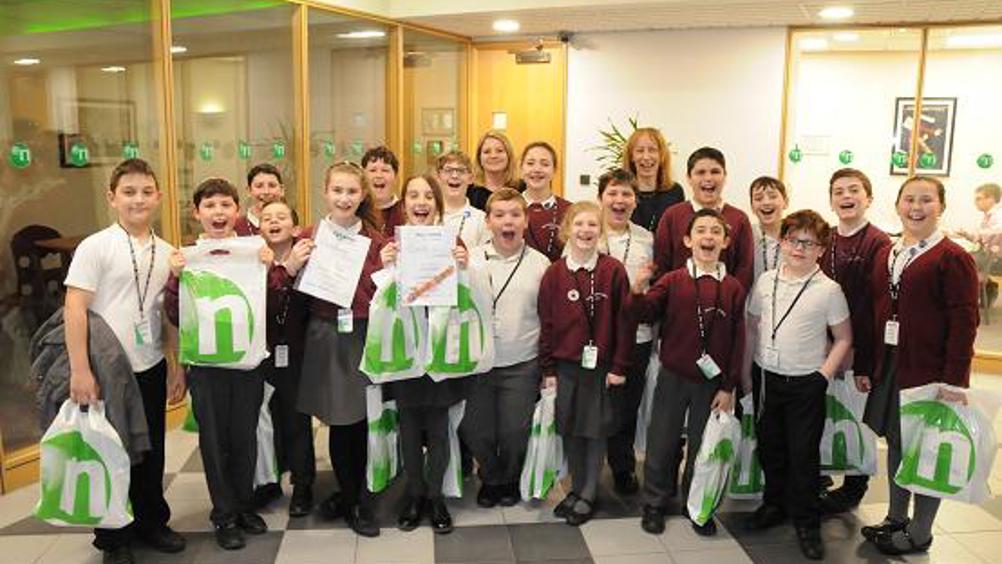 The 18 youngsters from Bury and Whitefield Jewish Primary School were given a rare insight into how a £100m turnover business operates and embarked on a guided tour of the company's Manchester headquarters, meeting some of the 200-plus staff along the way. The children, aged 10-11-years-old, also took part in an interactive presentation and learned how a phone system and two-way radios operate, as well as witnessing video conferencing in action.
They learned about all aspects of Nimans, including sales, logistics, marketing, purchasing and IT - and the different roles involved. They were provided with lunch and each left with a goodie bag that included walkie talkies.
Event organiser Sue Goldfine from Nimans said the day was a great success. "The children were very enthusiastic and keen to discover what makes a big company tick. They asked informative and interesting questions and all left with big smiles on their faces having gained valuable experience about working life. They were lovely visitors and very well behaved."
Deputy Head, Melanie Kobak, said: "The children had a fabulous time. They were in awe of seeing technology in the real world in action; from a huge warehouse operation to video cameras connecting different countries. Nimans taught the children so much about telecommunications and the jobs some of their people do. They've inspired some of our pupils to become sales people, warehouse workers and many other jobs. Some of the children said it was their best school trip ever. Everyone is very grateful for the amazing surprise gift bags. It was a thrilling day out."