Nimans' in-house football team is celebrating success after winning the league title in their inaugural season.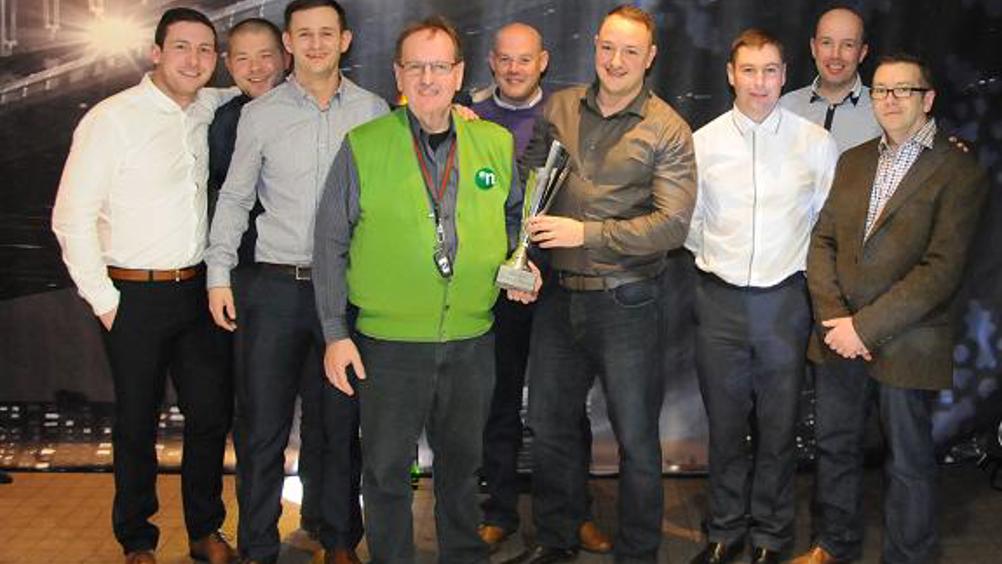 The team play in a Monday night 'JP Business League' at Salford Sports Village - 11-a-side matches against other local Manchester companies. In their first season they won Division 2 and have now been promoted to the top division.
They played eight matches, won seven and lost one. The team scored 41 goals and conceded 10. The team is made-up of staff from across the business, including the Warehouse, Purchasing and Credit Control.
Chairman Julian Niman was on hand to officially present the trophy at the Group's Christmas Party