Nuvias has signed a UK & Ireland distribution agreement with Sennheiser whereby Nuvias will distribute products from Sennheiser's Enterprise Solutions portfolio including personal communications, meeting, and online conferencing products. Sennheiser is looking to solutions-led Nuvias to help grow sales across the UK and Ireland, supporting its objectives for increased market share.

Headset, speakerphone, meeting and online conferencing solutions are compatible with Nuvias' video conferencing platforms such as Lifesize and BlueJeans, as well as being Skype for Business and BroadSoft certified.
Steve Harris, EVP Unified Communications at Nuvias, commented: "Our customers will be interested in adding individual Sennheiser products, such as the headsets, to their existing systems; and we will be bundling Sennheiser solutions with other products in our end-to-end UC range. While headsets, attached with our phones and cloud software, will form a major part of sales, Sennheiser is also an all-round audio innovator and has interesting options for conferencing and video, such as ceiling integrated audio conferencing solutions, which utilise the latest beamforming technology to automatically focus on the voice of the speaker. Products such as these will help our customers build a more professional and sleek conferencing environment."
Jane Craven, Sales Director for Sennheiser UK & Ireland, said: "Nuvias is a solutions-led, value-added distributor, with a large, established reseller base across EMEA, which we can now access. We believe they are the ideal choice to help us take advantage of a great number of opportunities that exist in our region. Their drive for growth in the UC market mirrors our own and we are impressed by Nuvias' deep understanding of channel marketing, sales and logistics, as well as their ability to deliver services and support across EMEA."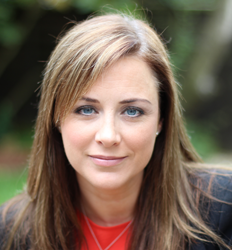 Nuvias offers the channel unrivalled experience in UC through its UC Practice, which provides complete end-to-end solutions, including best-of-breed products and services. The UC Practice is based on the former SIPHON Networks, the award-winning UC solutions and technology enabler for the channel, which was acquired by Nuvias in 2016.