Olive Communications has announced the appointment of Brett Morris as Chief Financial Officer. Morris' appointment comes at a pivotal time for the business, which has seen expansive growth from £10m turnover in 2012 to £32m in 2017 and following the £10m investment in the business in 2016 from BGF (Business Growth Fund).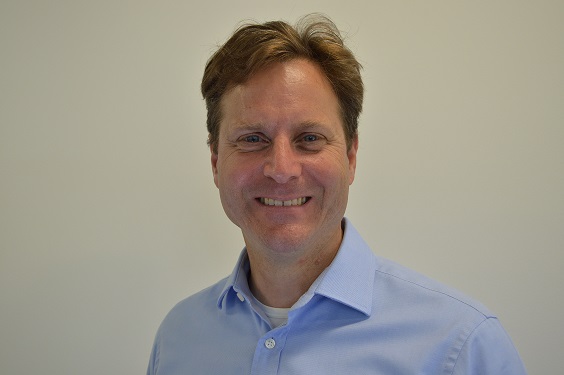 A Deloitte trained and qualified chartered accountant with a London Business School MBA, Morris' strength lies in increasing business performance utilising a strategic and commercial approach. As a highly experienced industry professional Morris has a strong track record of actively working with entrepreneurial management teams in the technology sector to take advantage of emerging market opportunities and themes.
Consistent with the Olive philosophy of the business being all about its people, Brett believes that business success derives from ambitious and flexible teams who come together to solve challenges that clients face in their daily activities and in working collaboratively to develop effective long-term solutions.
He comments, "I am really excited to be joining Olive at such a pivotal time for the business and the industry as a whole. The Olive story is a very interesting journey of entrepreneurial endeavour that has successfully tackled competitive challenges in building a robust and agile long-term business in a very fast-paced market environment that shows no sign of abating any time soon. I am relishing the opportunity to get under the skin of the business, working closely with my colleagues to participate in delivering on the emergent theme of unified communications, which I see as a very powerful force for change in empowering UK PLC to deliver on their stated aims and objectives.
He continues "From a market position perspective Olive is ideally positioned to take advantage of emerging market opportunities. My experience in building effective funding structures combined with my knowledge of leading finance functions as they evolve in the context of "as-a-service" technology businesses, aligns with the Olive trajectory. I look forward to applying my experience and business acumen to enable further expansive growth."
Martin Flick, CEO, comments "I'm delighted to have appointed Brett to join me and the team and help to take full advantage of this next chapter of Olive's evolution. Brett's vision, enthusiasm, energy and insatiable appetite for knowledge is what stands him apart and is completely in line with Olive's forward thinking and approach as a business. We look forward to learning from his experience and are delighted to have him on board as we continue to build on our position as a market leader dedicated to advising ambitious mid-market and enterprise businesses on their transformative growth strategies.
"We believe that our obsession with customer satisfaction is a key differentiator, along with an innate understanding and clear vision of the workplace of the future, to continuously enable flexible, and agile transformation for our customers. By leveraging our combined industry experience and team expertise, we can continue to focus on effectively communicating our vision and implementing the power and benefits of convergence and technology for our customers. Brett will help us further deliver that vision and take the business to the next level."