Onecom has added thousands of fixed line and cloud customers and hundreds of channel partners to its portfolio in a deal with 9 Group. This strategic acquisition marks Onecom's second major deal in as many months, following last month's acquisition of Olive Communications.

Following the transaction, Onecom becomes the owner of the 9 Group brand, and 9 Retail and 9 Partners will become Onecom Group companies. 9 Retail has over 5,000 telephony, hosted voice and on-premise customers, whereas 9 Partners supports 450 indirect channel partners with a suite of integrated connectivity solutions, localised customer service and billing and analytics.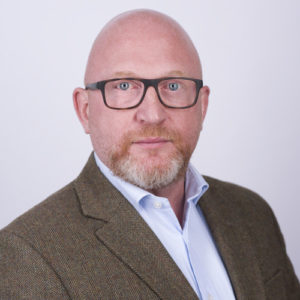 Martin Flick (pictured right), Onecom CEO, explained, "This is a highly significant strategic acquisition for Onecom Group, strengthening our portfolio and further diversifying our revenue streams by adding a large non-mobile telephony provider and a fantastic channel partner community as a new route to market in one move.
"For the Onecom team to have made two such important acquisitions in such a short space of time, and during the pandemic, is testament to the strength of our team and our ability to drive growth and consolidation in this competitive market, with strong support from our investment partners LDC."
The acquisitions move Onecom's product mix of mobile and non-mobile communications solutions to a broadly 50:50 split. Product offerings include a full range of broadband and data connectivity, cloud telephony, contact centre and collaboration services.
The acquired companies will retain their branding and continue to trade separately as clearly distinct "direct and indirect" routes to market, while making use of Onecom's resources and investment capacity and its strategic relationships with key partners including Vodafone, Mitel and Samsung.
Onecom will deliver additional services to the 9 Partner channel to continue to drive growth and innovation. James Palmer, founder and CEO of 9 Group, will remain actively involved with the business along with his management team.
James Palmer, CEO of 9 Group, said, "Onecom and 9 Group are a perfect marriage, sharing a like-minded culture focused on enjoying our work and striving for excellence in everything we do. I am excited about bringing our two businesses together and working with the Onecom team so that customers and partners across the board benefit from new opportunities of scale and increased capability."
Flick added, "Onecom founder Darren Ridge has been instrumental in working with James to forge the opportunity our enlarged group now represents and I am hugely excited to be leading the team in growing and developing the strategy to the benefit of our mutual customers and channel partners alike.
"Both our direct and indirect sales teams now have the combined benefit of huge management experience, access to an unrivalled portfolio of complementary products and services, and market leading billing, online management and support capabilities."
Former 9 Group company eve Networks and the group's separate IT business are not part of the deal and will remain under their existing ownership.